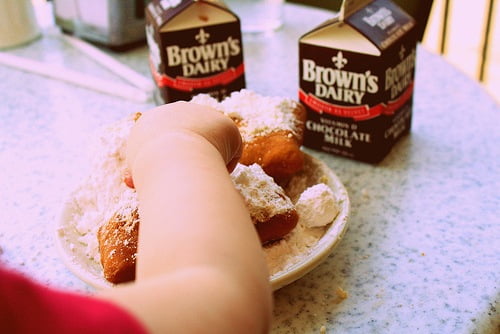 Continuing the school food theme that began in Tuesday's guest post from Jenna (Compromises in the School Food Revolution), today I share with you an email conversation between she & I, which was prompted by her comment that often when schools get rid of chocolate milk, so many parents complain that they have to bring it back.
Shocking isn't it?
Me:
"Parents COMPLAIN that there's no chocolate milk??????"
Jenna:
Yes!!  They are snowed into thinking the kids must have the calcium in the milk and since they won't drink white milk they fear they won't get calcium, protein, & vitamin D!  That's why many schools who have pulled chocolate milk from lunch have had to put it back, due to parent outcry and reduced participation.  Also, kids complain that because the milk isn't kept cold enough, it tastes funny.  Plus because white milk isn't preferred the turn over is lower, and there is more off-taste due to shelf life.  And if there is no other option besides white or chocolate milk only (schools opt not to offer water, so that more kids pick milk as it's a reimbursable component, water is not), it's easy to see why with extra sugar and avoiding off-tasting white milk, chocolate milk is preferred.

Check this out, I posted a question on Facebook a few weeks ago.  I was floored to see how many of my fans responded (people who voluntarily sign up for a page that talks about feeding kids healthy, not the general population):

Here is an article on chocolate milk ban.

Be sure and read some of the comments to that article.  Very. Very. Sobering.

And the issue for school lunch programs is that in order to get reimbursements for school lunch, they have to offer these items:  a grain, a vegetable, a fruit and a protein. And milk.

AND kids have to take at least 3 off the line.  So if milk participation goes down because flavored milk is no longer offered, then it makes it harder for the school to comply with reimbursement requirements.  Chocolate milk wars.

One study showed a 35% reduction in milk consumption when flavored milk is removed.

"It's better for them to have some milk with some flavoring and a little added sugar than to go without milk," said Ms. Pratt-Heavner, whose organization last month helped release a study that showed that elementary school children drank 35 percent less milk at school on average when flavored milk was removed.  (Source)

It begins to make sense why districts are hesitant to remove chocolate milk.  1) parent outcry 2) more difficulties in meeting reimbursement requirements."
Thank you, Jenna!
Can you believe all that?!  What about you, what do you think?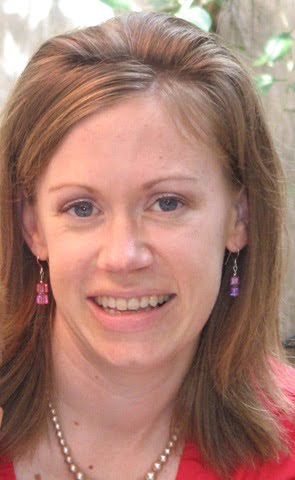 Jenna is a recovering picky eater who believes all kids can learn to eat real food, and enjoy it.  She is a School Food Revolutionist, swimming upstream without a map, trying to get better food to school kids.  She blogs about finding ways to make food relevant to kids and her food revolution adventures at Food with Kid Appeal.