Chris Kresser's new book, "Your Personal Paleo Code", just came in the mail from his publisher, and right off the bat what Chris said here caught my eye:
While most Paleo books exclude all foods that weren't consumed during the Paleolithic era, I argue that some agricultural foods — such as dairy products, potatoes and other nightshade plants, and even certain grains — are healthy when well-tolerated by the individual.  I also stress that there's no "one-size-fits-all" approach when it comes to nutrition, and that the key to succeeding with any dietary approach (including Paleo) is personalizing it to meet your unique needs."
Isn't common sense refreshing?
Personalization is the missing ingredient.  I've found that even two people who come to my office with the exact same health condition might need different solutions.  For example, I recently saw two patients with ulcerative colitis.  Eating even a small amount of dairy sent one running to the bathroom in three seconds flat.  For the other, fermented dairy (e.g., yogurt or kefir) was a crucial component of the healing process.  This is why so many typical diets — even very good ones, like the Paleo diet — often fail in the long run, and it's why I teach all my clients how to discover their own unique Personal Paleo Code.  Because no two patients are alike, no two walk out of my office with the same plan."
So while some can tolerate dairy or grains with no issues, others have sensitivities that may or may not be clear.   Chris recommends a 30-day "reset" to figure this out:
With the 30-day "reset," you commit to a thirty-day period when you eliminate the modern foods that contribute to disease, as well as the foods people are most often allergic to or intolerant of, and focus on the safe, nourishing foods our ancestors thrived on for more than 66,000 generations.  The Reset Diet is designed to reduce inflammation, improve digestion, burn fat, identify food sensitivities, reduce allergic reactions, boost energy, regulate blood sugar, and stabilize your mood.  After you've hit the reset button and returned to that basic template, you can customize it to find the approach that works best for you over the long term.  I've discovered that Paleo functions best as a general template, not a rigid prescription.  Think of it as a starting point, not a destination.  Even though we all share much of the same DNA, we each have unique circumstances and needs.  We need a program that addresses our specific health issues.  My goal is to help people, individual by individual, discover what works for them and keep them from adhering to a dogmatic regimen just because it sounds authentic."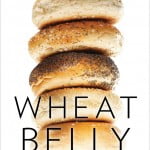 Answers to your gluten intolerance questions:
If you already know that you're sensitive to gluten and would like to learn more about living with those limitations, you can listen/watch these Gluten Summit talks by popular authors like Natasha Campbell-McBride, author of the GAPS Diet, Jeffrey Smith, author of Genetic Roulette, and William Davis, MD, author of Wheat Belly.  There are only 3 days left!
Note that affiliate links are included in this post, thanks for your support.