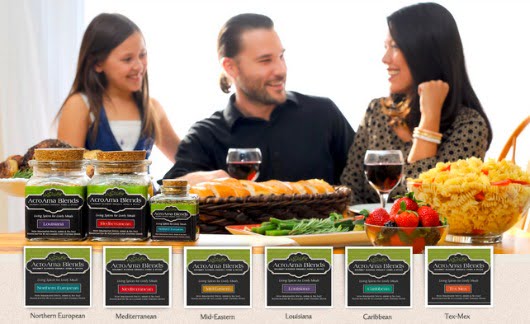 Organic Spices!
What I love about this company is that they put it right on their label that they are beyond organic, which means they go further than the 'organic' label requires of them.
Here's what their site says:
We begin at the source, with farmers and producers who are committed to bio-sustainability and organic processes. Our herbs come from the finest certified organic gardens, with every seasoning blend handcrafted in small batches for a gentler, healthier way to preserve their benefits and ensure freshness. Each blend is 100% certified organic and non-irradiated, containing no hidden fillers, fragrances, anti-caking agents, or ingredients of any kind.
Even better, also right on the label it says that their herbs are non-irradiated.  Most companies don't even know that this is important, let alone label their products this way!
Irradiation is just one more way the food industry likes to denature our food and mess with its flavor, and spices are a common culprit.  Read more about food irradiation.
In the U.S., here's where you need to be most aware that your food could be irradiated:
United States Irradiated Food Supply:

Fresh tropical fruit from Hawaii, Florida, Mexico, some Asian countries, India, and Pakistan,[46][47][citation needed] dehydrated spices,[48] spinach[49] and ground meat products.[50][51]
The fact that AcroAma is a company I'm happy to support, since they're doing things right, is only part of the story.  Their spices make even MY cooking awesome!
They sent us one of the sampler packs so we could play around with their spices and we had a blast coming up with new things to try.  These spice blends are not something the average cook (me) can replicate on my own.  Which is why anything you use them on end up tasting so much better than your average meal.  This is just a lot easier than my previous method of 'dumping and hoping' that the tastes will come together well.
Meals we came up with:
One night I was visiting a friend in the hospital and I came home to the most amazing smell wafting through the house.  It was this, a chicken, pasta, vegetable medley that Kent used the Mediterranean blend on.  It tasted like a fancy restaurant dish!  (We like Einkorn pasta – here's where to buy Einkorn pasta, organic veggies, and pastured chicken.) I love that Kent loves to cook and is so good at it. (Better than I am in a lot of ways.)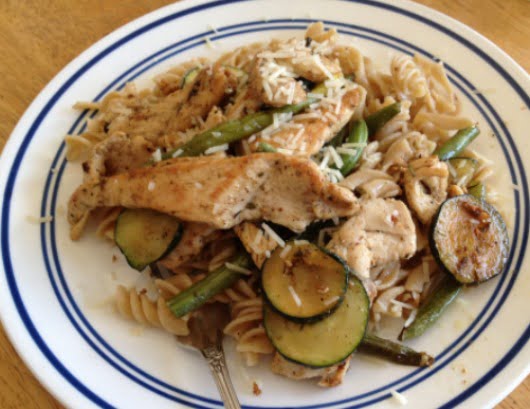 Next I cooked up plain old pork chops (pastured pork from a local farm), and sprinkled on the Northern European blend.  They had the BEST flavor, we all loved them.  I forgot to snap an "after" picture because everyone was starving and Kal had to leave for work.
(Oh and notice I'm using my most favorite pan EVER.  We got the 16″, it's huge and perfect for our family.  There's a 12″ and a 16″.)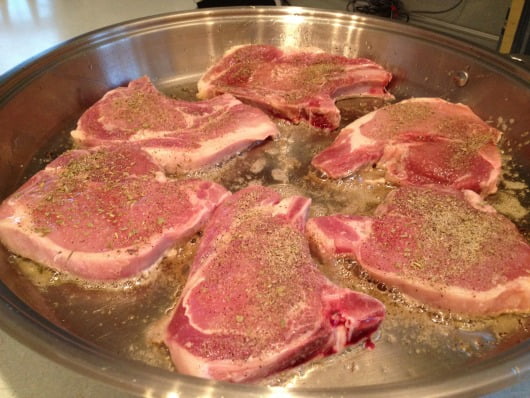 Another night I made a simple meal of fish and rice using the Louisiana blend in both – I sprinkled ours generously and a bit less for the kids as it has a delicious kick.  The flavors came alive and it's a great way to make your fish more exciting.  (I used germinated rice cooked in homemade bone broth and extra butter, and wild caught cod with no preservatives.)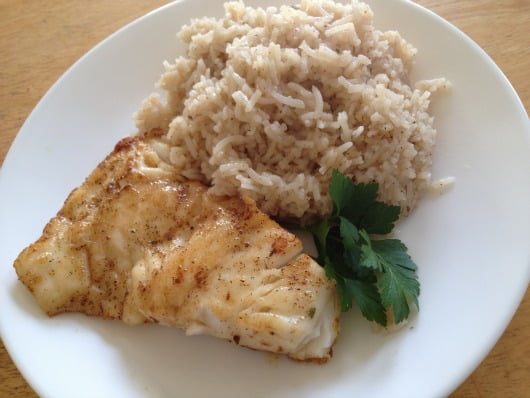 Another night I don't remember what we had with it, but we stir-fried broccoli and cauliflower until crisp-tender, again in my favorite pan, with ghee and olive oil (here's where to buy ghee and olive oil) using the Middle Eastern blend.  YUM!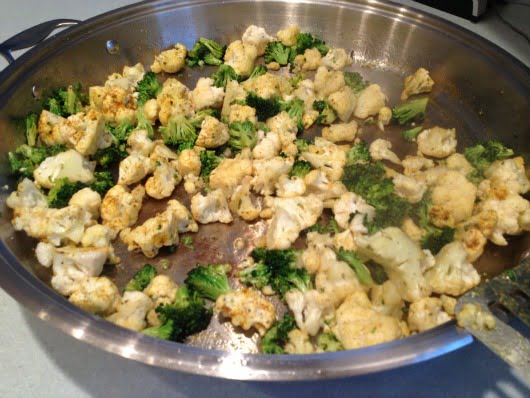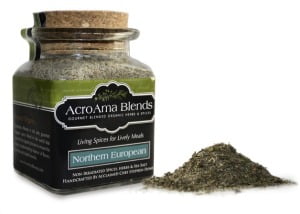 Note:  I was given the spice sampler to try and will receive compensation for this post.  See the complete scoop on my icky small print stuff here.