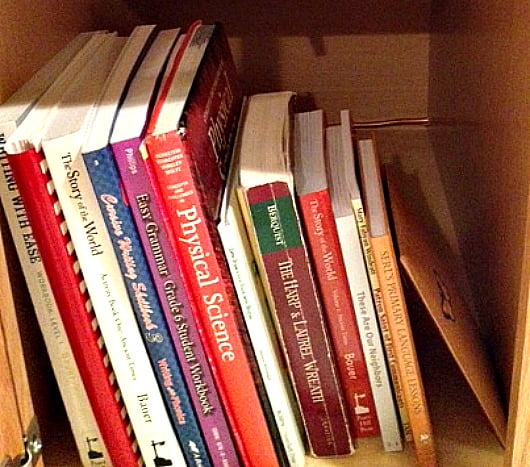 OK, well maybe it was mentioned here and there that homeschool curriculum materials can get pricey, but I guess I never gave it much thought.  Turns out that ZOWIE, there can be quite a pocket-book drain when choosing this lifestyle!  Would I change anything?  No way.  Is it worth every penny?  Absolutely.
UPDATE:  *Please* read the comments because I have learned that I still have a lot to learn and there are many ways to be more frugal!
I'm not sure if we'll use all of this stuff at once, probably not actually, but from everything all of you have shared with me, these were what I could narrow my purchases down to so far. And this doesn't even include the expense for the enrichment classes the kids are enrolled in for fall. That came to over $3000. Ouch.
Anyone have good advice for not breaking the bank?
So I just thought I'd show you a few of the items I've been buying this summer as I've researched like crazy and made curriculum decisions…