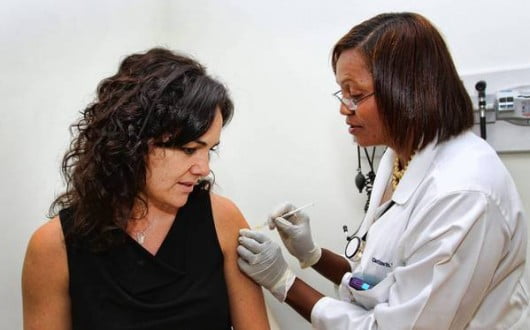 Do we really need the flu shot? 
Just how does the CDC turn 500 (generously estimated) flu deaths per year into 36,000 — a 72-fold increase from reality?
By lumping in deaths from other illnesses and disorders, such as pneumonia, which has over 30 known causes according to the American Lung Association.
Add to that shady practice the little-discussed fact that about 85% of "flu" is any number of over 200 viruses that share the same symptoms, but are indistinguishable from the flu without laboratory testing, and you have set the perfect stage for a grossly-exaggerated yearly public threat of influenza that creates a booming market for "the single best preventative", generously and lovingly provided by the pharmaceutical cartel… I mean, industry.
Read my previous post on how flu vaccine study results get spun in favor of selling flu vaccines here.
Read more about these little games from this Huffington Post article.
Find my post all about our own vaccine decisions here.
Click here to scroll down through all past posts about vaccines.
photo