Hey friends!
It's been a cra-CRAZY few days around here with Kasey on a baking frenzy — yes, he's still going!  (If you missed the back-story, go here:  Kasey on Food Network?  And here's the newest UPDATED info:  Kasey on Kids Baking Championship — the Rest of the Story!)
Here's what he's been working on:  (He used Grandma's pie crust.)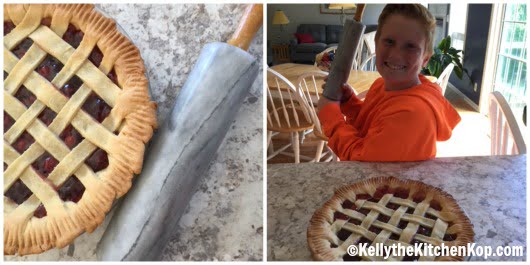 Here's a cake he baked over the weekend: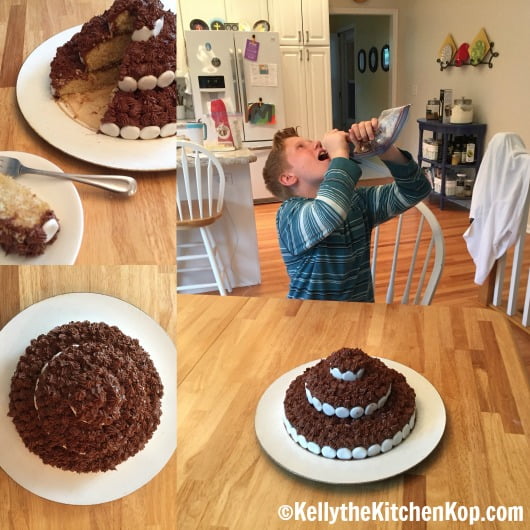 And here's the other cake he was pretty proud of: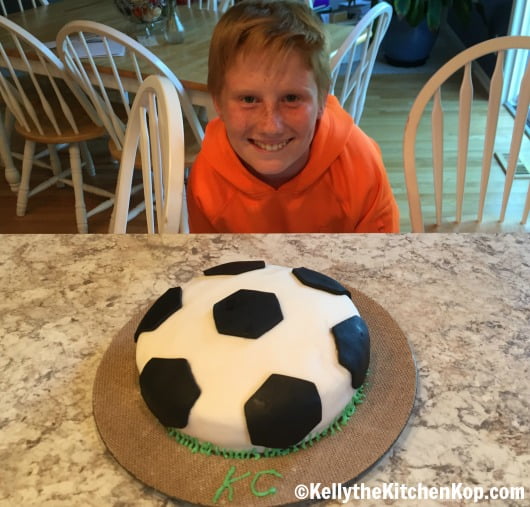 FYI: we are NOT eating those black parts since they are LOADED with food coloring.
Those are for looks only and they will be peeled off for the trash before we touch it with our fork!  Even the green grass bugs me, but it's just a tiny bit around the bottom so I'll let that one go, at least it's not red I guess.
Yes, he made everything himself!  I helped him find recipes, shopped for more ingredients, supervised, and did a LOT of clean up, though…  We're all ready for him to take a break from baking now, and it's back to the keto diet for me!
As usual in my mix-up posts, here are some random goodies and other interesting things I've come across lately…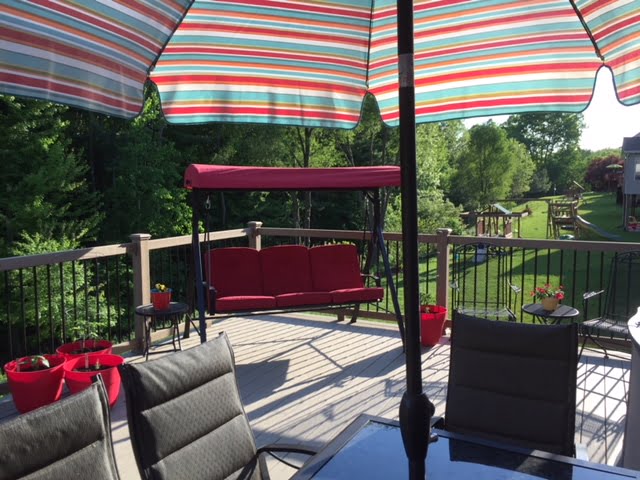 We got our new deck done finally (scroll through all of the pictures here) and want to use and enjoy it a lot this summer.  However during the day it gets pretty hot out there so we use it more in the evenings, but all of the BUGS normally get in the way of that.  So the other night we had friends over and tried this new natural cinnamon mosquito repellent spray and it WORKED.  We were out there for hours after dusk and it was SO nice not being eaten alive!  Bonus:  even beyond the fact that it's all natural and non-toxic, it smells good too, unlike most bug sprays.  It's made entirely from Ceylon cinnamon leaf and bark oil diluted with pure cinnamon water — no other additives.  Get some of this Natural Bug Spray that works here.  
It's been a while since I've done a mix-up post with more personal updates like this, but even when I don't get one of these posts up, there are ways to make sure you don't miss anything…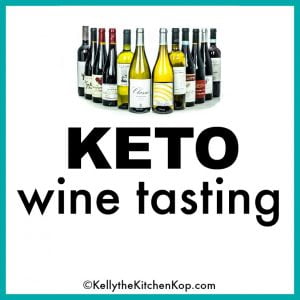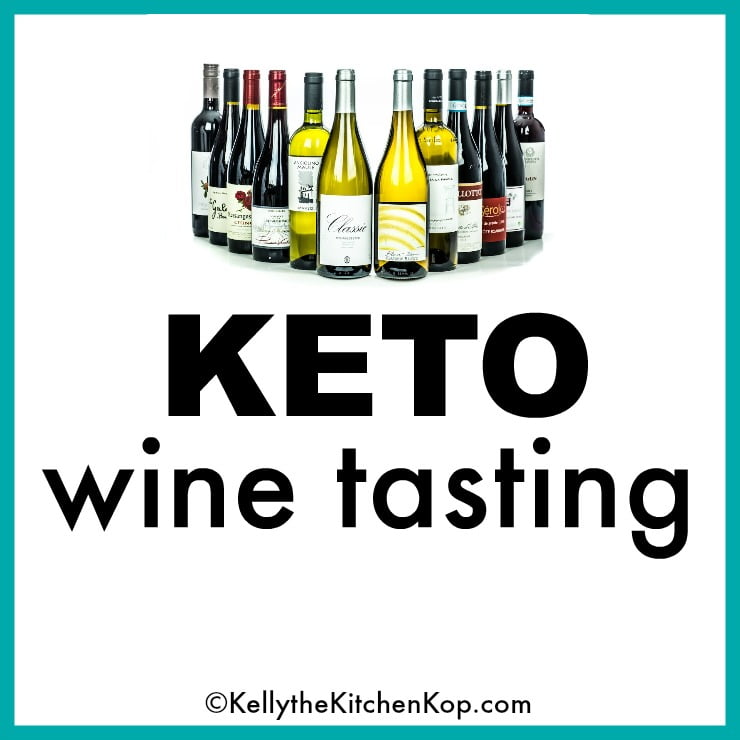 Did you know that there's a reason our ancestors favored organ meats above muscle meats?!  But even if you don't "like" liver you can reap the nutritional benefits with grass-finished liver supplements, in either capsules or powder form (easy to "slip" into seasoned meat dishes or even smoothies according to a friend of mine!).  Get either one here:
Desiccated Liver Capsules
Desiccated Liver Powder
(Save 10% with the code KOP, plus take advantage of bulk discounts and free shipping on orders over $99!)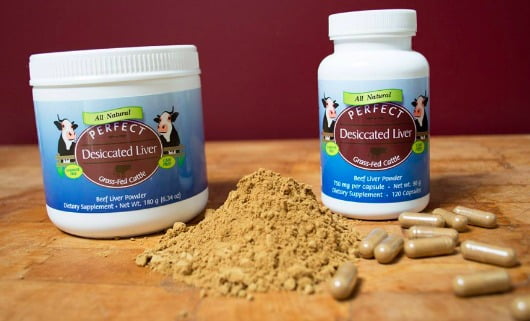 Get this guys, I bought this castor oil a while ago because I'd heard that it can make your eye lashes longer naturally (mine are so short and I hate mascara, it's always clumpy!), but I haven't been consistent with it.  I'm going to try harder now though because here's what my friend and blog assistant Susan said about it, "There's just something about long, whispy eyelashes that really make our eyes pop, isn't there? This is Kelly's assistant, Susan, and recently I read online that putting castor oil on our eyelashes can make them lush, long and strong (even though some docs dispute this). So, I figured why not try it? I've got castor oil and time. Guys, I'm not kidding — my lashes do seem fuller, and when I put on mascara, my lashes are so long I look like I've got fake lashes on! They also look pretty with no mascara and a quick hit from my lash curler. I've only been doing it right before bed for 2 weeks now, but I plan on continuing because it only takes seconds to do. But learn from me: if you decide to try this, it only takes a teeny amount on your pointer finger and thumb to put a thin layer on your lashes. Any more than that and the excess oil settles onto your eyelids. Ick! How do you use castor oil?"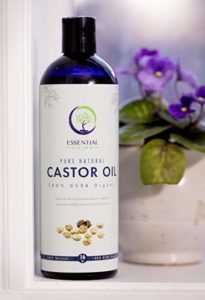 Lastly…  The other night we went over to our friends' house on a lake and boated over to a nearby restaurant, it was SUCH a relaxing evening and we're super blessed to get to do this with them now and then.  We enjoyed more of our keto/no-sugar wine on the boat — my friend Natalie loved it too (the guys drank beer), especially because wine normally gives her headaches, but not this kind!  After we got back, check out the beautiful shot I captured from their deck using just my phone: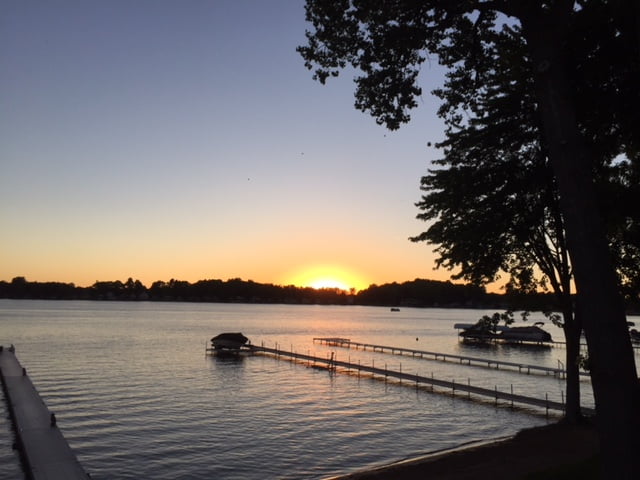 That's all for today, have a great rest of your week!