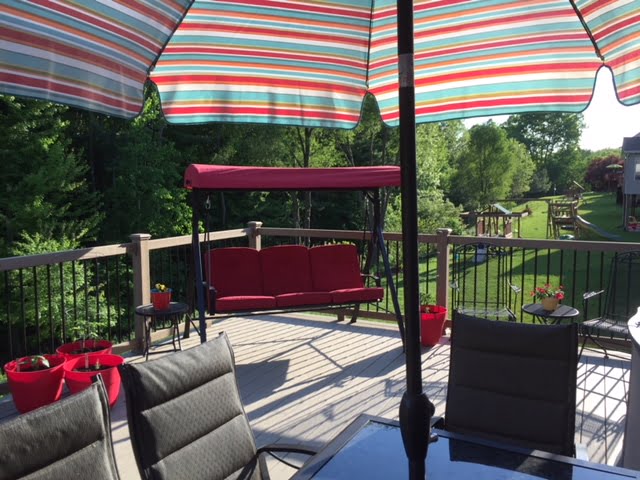 We got our new deck done finally and we're excited to use and enjoy it a lot this summer.   We have neighbors close by on one side (we love our neighbors!), but it's private out back and on the other side.  We love our deck swing!
Here are a few more pics I thought I'd share with you…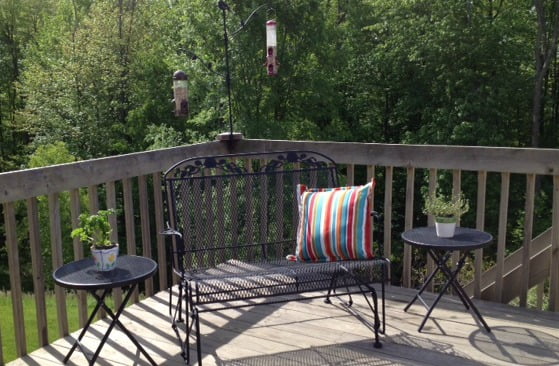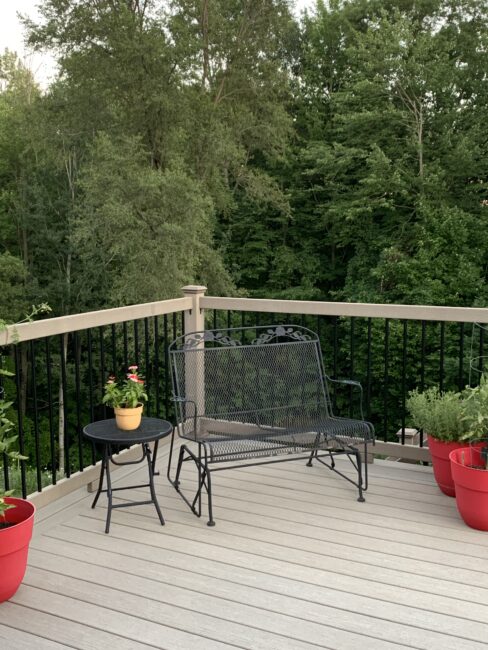 This is out the back from our deck…
This is looking down at our garden from the deck.  🙂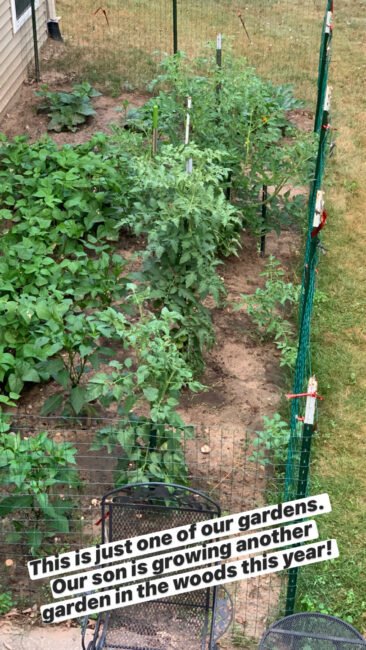 We are loving it and use it a lot!
In the heat of the summer, during the day especially, it gets pretty hot out there so we use our deck more in the evenings, but all of the BUGS often get in the way of that.  So the other night we had friends over and tried this new natural cinnamon mosquito repellent spray and it WORKED.  We were out there for hours after dusk and it was SO nice not being eaten alive!  Bonus:  even beyond the fact that it's all natural and non-toxic, it smells good too, unlike most bug sprays.  It's made entirely from Ceylon cinnamon leaf and bark oil diluted with pure cinnamon water — no other additives.  Get some of this Natural Bug Spray that works here.