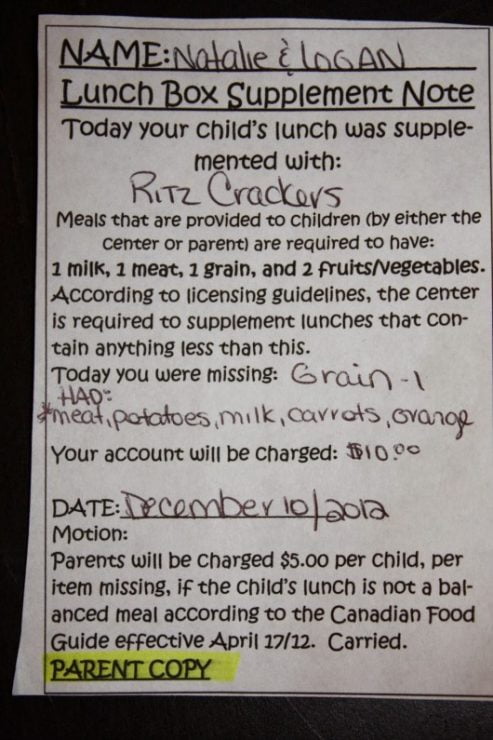 Pick up your jaw now.  This really happened.  A mom in Canada was fined $10 for not including a grain-based food in her kids' sack lunches. Their "unbalanced" lunch (according to the Canadian Food Guide) did include: homemade roast beef, mashed potatoes, carrots, an orange, and milk.
Luckily the school supplemented the two boys' grain-lacking lunch with some "nutritious" Ritz crackers.  Whew!  Those poor kids nearly ate an unprocessed, totally real food lunch!
The mom said had she sent along lunches consisting of, "microwave Kraft Dinner and a hot dog, a package of fruit twists, a Cheesestring, and a juice box" those lunches would have sailed right through this idiocy. But her whole food, homemade lunches?  They lacked Ritz Crackers.
Read the entire article here.  This was just too shocking to wait until next Monday's Mix-up post.  It's sad to know that the Canadian government is as screwed up as ours here in America.
What would you do, as a parent?