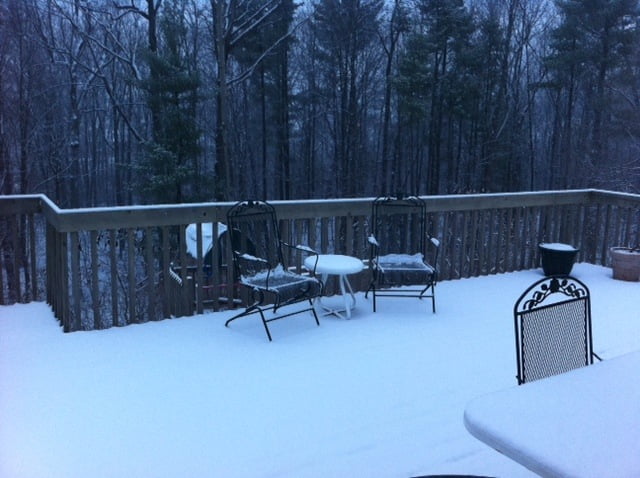 Living in Michigan keeps us forever guessing, and the scene above is how our deck looked when we woke up Monday morning…in the middle of April.  But spring really is here because it's seed planting time!  As a matter of fact, we should've had these going a couple weeks ago.
This week we are getting our seeds planted using this tray I found at the store:
Except I'm throwing away those little dried dirt pellets and using our own because it's not organic soil.  That little bit may not matter much, but it's what my organic seeds will be starting in, so I want to keep it all organic.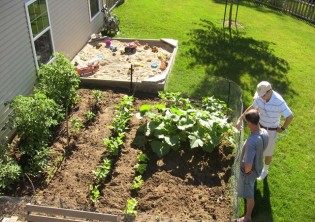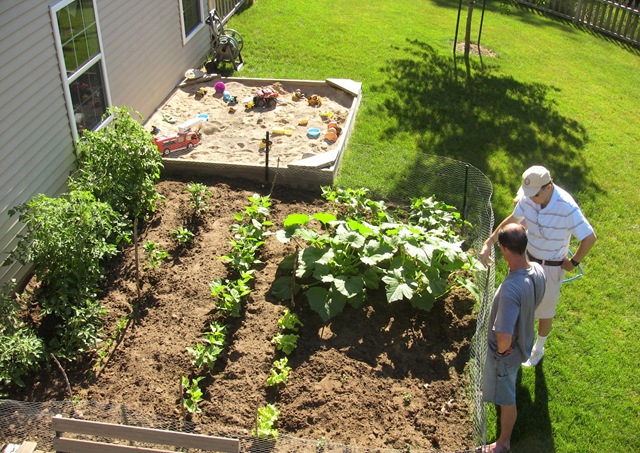 Our friend, Brother Andy, suggested one of those trays with a cover since we haven't had good luck growing seeds in the past, and he says this cover provides a moisture-rich terrarium type of environment that seeds do well in.  I'll keep it by our slider so it's warm, and move it to the deck on sunny days as spring progresses.  (I'm curious, do any of you use one of those for starting seeds??)
Our herbs need to get outside!
I especially can't wait to get my herbs back outside.  Last year they did pretty well inside all winter, but this year the parsley and oregano are getting straggly and seem to really be yearning for the sun and the outdoors.  Aren't we all?!  They're dropping a lot more dried leaves than last year, too.  The thyme and rosemary are hanging in there pretty well, they must not be as fussy.  I also am excited to plant more basil (we didn't get that one inside in time last year before the frost, as you can see in the first picture above!), because I want some Caprese salad!  I absolutely LOVE having herbs in the house over the winter (even though I'm sick of vacuuming up the mess), because they smell so fresh and add such flavor and depth to my cooking that otherwise seems so blah in those long cold months.
That's what's going on here!  🙂