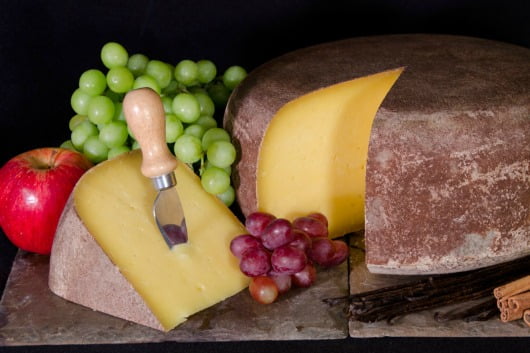 Have you always wanted to try making your own homemade cheese?  Are you a little freaked out by the thought of it?  I tried it once.  It wasn't pretty.  But that was a while ago and I'm ready to try again.
Here's what Chaya, one of my sponsors, says about making cheese:
Cheese Making can seem intimidating at first–but so did tying your shoes!  I once complained about how nervous I was about attempting it and a friend asked, "but you make yogurt, right?"  Even yet, I needed the extra coddling to get my nerve up, and that same friend taught me how to make soft cheese.  I was dumbfounded at its' simplicity, and regretted that I allowed myself to be so intimidated for so long.  Just the same, sometimes we all need that friend to teach us how…this soft making cheese kit does that!  It includes a book–and although I sell others about cheese making– this is my personal favorite because it starts at the very, very beginning!  The kit was created by both the Ploughshare Institute (which specializes in teaching the older skills) and by an artisan cheese company.  It is not designed for a one-time experience.  It is designed to teach you how to make cheese.  There is a difference!  Please take a look on our site and blog, where you'll find three separate articles about cheese making and supplies.  If you can tie your shoes, you can make cheese!"
Here are some cheese making kits!
photo