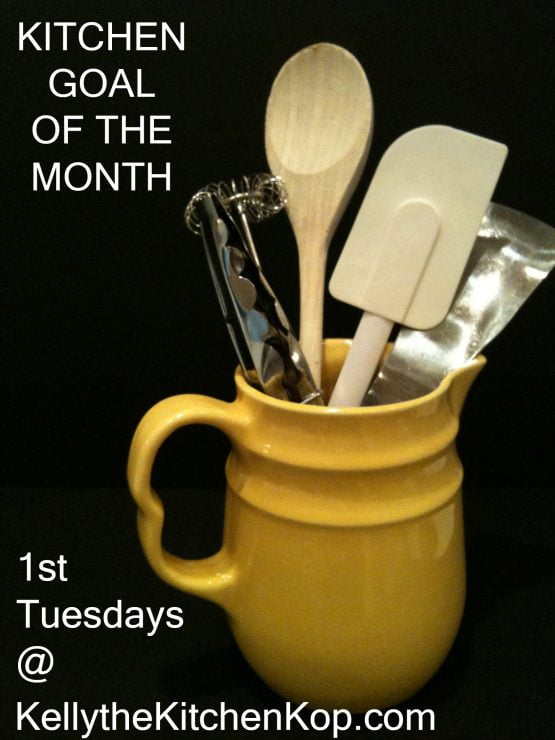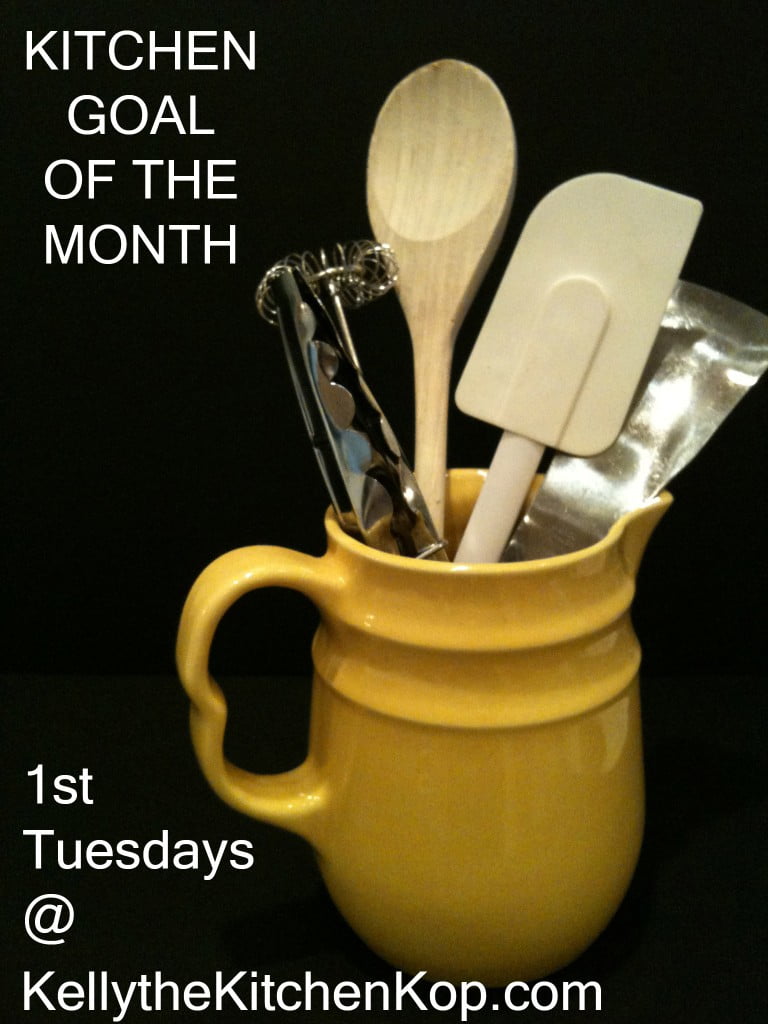 I haven't asked you about your kitchen goals for a couple months so I wanted to do that again in case you have gardening or canning goals that you want to share, or anything at all!  Or if you've gotten through some nice sized kitchen projects recently, you can tell us about those in the comments, too.  🙂
I'll tell you about something fun I did in the kitchen recently, but first… Do you have a blog?
If you have a blog and plan to share your kitchen goals there, feel free to grab the picture above, and then leave us a link to your post in the comments.
My latest kitchen project:
Recently a neighbor had a new baby, and so did my cousin who lives nearby.  I also have a friend recovering from surgery.  You probably know what that means…  It's time to make a big batch of something and take meals to them!  I always love to do that, but sometimes I'm just not sure what to take over.  Then it came to me:  I'll take them breakfast instead of dinner for something different!  So I made 4 batches (for 6 various sized pans) of this yummy Baked Oatmeal:
Here's what I did with them:
I took 2 pans to the families with new babies, along with some from-the-farm breakfast sausage.  (If you can't find local sources or don't have time to search them out, you can order healthy, safe meat here.)  And by the way, no, I don't like using those aluminum disposable pans, but you can put parchment paper on the bottom to minimize the aluminum touching the food.  Normally I use my glass or stainless steel baking pans.
I took one pan to my friend recovering from surgery.
I took one pan to my friend, Sonia, who has a birthday coming up and I thought she might like to wake up to the delicious smell of oatmeal, cinnamon and apples.  🙂
I put one pan in our freezer to pull out some day for a quick breakfast.  Sometimes I'll surprise Kent and put it in the oven the night before with the automatic oven timer set, so that it's done right at the crack of dawn and he has a hot breakfast before he heads out for the day.
I put one big pan in the freezer to take with us to the cottage this past weekend.
A lot of my main dish recipes can be made into big batches, too.
Your turn, be sure to share in the comments!