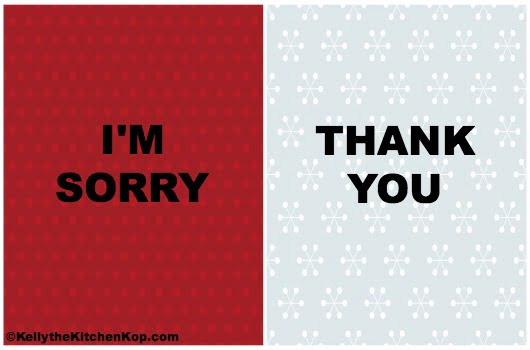 Your outpouring of prayers and love to Shane and Hailee yesterday (and all last week) melted our hearts.  If you haven't had a chance yet and would like to add a comment for them, you can do that here.  I know Shane saw what was there so far and I'll ask him to check again if there are more.  THANK YOU from the bottom of my heart.  🙂
I also want to thank those of you who filled out my website survey a few weeks ago.  This post is to update you on what's going on around here since then, and I want you to know that I listened to your suggestions!
An Apology
Well reader friends, first I'd like to apologize for making my resources page more tricky than it should've been in the last year or two.  No one likes clicking and then having to click again, or maybe not even finding what they were looking for and getting empty spots instead.  Growing pains, you know?  SO I've redone my resources page to make it easier.  I'll be adding more and making it a lot prettier and more streamlined soon, too.  Hopefully those of you who used to visit to find real food or other healthy products will use it again now that it's fixed up, and please keep checking back to see the new updates as I have time to make them.
(By the way, I just added this barbecue sauce that we all love!  I bought a case after trying it at a conference and was able to meet the people who make it.  They loved talking to someone who "got it" and appreciate no junk ingredients in their sauce, and I loved meeting someone who "got it" enough to MAKE a delicious sauce with no MSG, no HFCS, no preservatives, and mostly organic ingredients!  You can click here to get it.  I just ordered 9 to get free shipping from the 'external website' there — they keep well unopened — and then used the coupon code BONUS20 for 20% off.)
Most said they could navigate fairly easily around the site… 
When I asked in the survey if you had trouble finding what you were looking for around here, most said it was no problem.  For those still having trouble, make sure you're using the box over in the sidebar that says "search-archives-popular posts".  For more detailed help on how to use that box and how to find what you need, click to TRY THESE TIPS!  (The best tip is this:  Google 'Kitchen Kop search-word-or-topic-here' – that usually turns up what you need the quickest.  If not, email me so I can fix the problem!)
Note that the 'archives' section does still need to be cleaned up and and made more concise.  It's on my to-do list, but for now you could just browse through there.
More changes since reading your feedback
Besides making the resources page easier to use, I've also added the little thumbnail pictures for Real Food Wednesdays, and cleaned things up to make it less cluttered on the homepage, made the reading area bigger, etc.  Hopefully you like it better!
A Favor?
A couple of people said that my site doesn't work well on mobile phones, would you be willing to check your phones for me and then comment below with specifics on what you see, what works, what doesn't work?  Do you see the little option at the top for mobile phone viewing?  OK, I found something broken, grrrr, so I put my guy on it.  But don't worry, he's only $125 an hour.  ACK!  (See why I hope you'll click an Amazon link
here on my site now and then and go shopping?  Every little commission that way helps.  Thanks to those of you who remember to do that, it doesn't cost you anything extra and I'm grateful to you!)
Still working on suggestions!
A couple of people said that my old recipes are confusing at times.  I know, they need help!  I'm working on updating those, slowly but surely.  It takes SO much time, thanks for your patience!
One person who didn't leave their email said they're having trouble signing into the Real Food for Rookies online class that they bought a subscription to – please email me so I can help you!  [email protected]  (Your email with access information probably went into your spam or trash folder by mistake.)
One person mentioned the ads in the sidebar and how they sometimes conflict with what I write about here on the blog.  If you ever see that, please email me because I can try to get it not to show up anymore.  Even better is if you take a screenshot and email that to me.  [email protected]  Thanks for your help.  (Keep in mind, though, that they are automatically generated and usually show up based on other sites you've visited on that computer.)
I'm always here, and could use more questions to ask on Facebook
Please email me if you ever have more comments or concerns or questions and I'll try to help.  Remember I always need more questions for my Facebook page.  All of you, my faithful readers, are SO intelligent and we can learn a lot from each other, so shoot anything over to me that you would like input on from the real foodie community!
I wasn't fishing for compliments, honest!
The survey was done in order to get a good idea on what needed work around the site to make things easier for you and what you do and don't like, I honestly didn't mean it to be a fishing-for-compliments thing, but wow, many of you made my day with your kind comments.  I especially loved the one below when they said they feel like they know me, because as weird as it is, I really feel like I know you guys, too!
"Kelly, I would not change anything! I learned so much from you and I am grateful. I have eliminated all the bad oils from my diet and have gone as far to make my own bone broth and I even drink raw milk. My stomach is no longer in constant pain and the diarrhea is gone."
"You are – for so many reasons – one of my most trusted online sources. You tell it like it is, you keep it very real, you're not a drama queen or histrionic about stuff, you just put it out there. I have shared SO MANY of your articles and posts. I read a ton of blogs and I am here to tell you that you have somehow found the secret to be whatever it is to be very successful. I feel like I know you. 🙂 Thank you for all of your phenomenal effort."
"There is one blog I will not EVER unsubscribe from and that is Kelly the Kitchen Kop. When I recommend real food blogs, you are the one! I do find your site easy to navigate. But most of all I find you are a real person and it comes through your posts. I like that!!! Plus you are the first person who taught me about real food. It just so happened I found you on CatholicMom.com.  Thanks for all you do for everyone.  Thank you for helping our family see the truth. I like your rants because I, too, like to rant.  Oh, you said be concise.  Sorry!!!"
"I love all your posts & love being on the email list. Thank you for all you do! In a way, you are saving lives :)"
"Thank you for sharing your life!"
"Your site has been a fantastic inspiration to me. I started reading your site a few months before my daughter started eating solid food. She is almost 2 1/2 years old now and is super healthy with no health concerns. My journey has been very enriched and made easier with the information you have provided. Thanks so much!"
Your encouragement helps to keep me going on the days that are just so overwhelmingly busy at times, and especially on the bad days when I sit here with tears running down my face out of frustration at my computer because I can't figure out something else that's going wrong.
Thank you all for being here and I look forward to moving forward with you on this journey together toward better health!