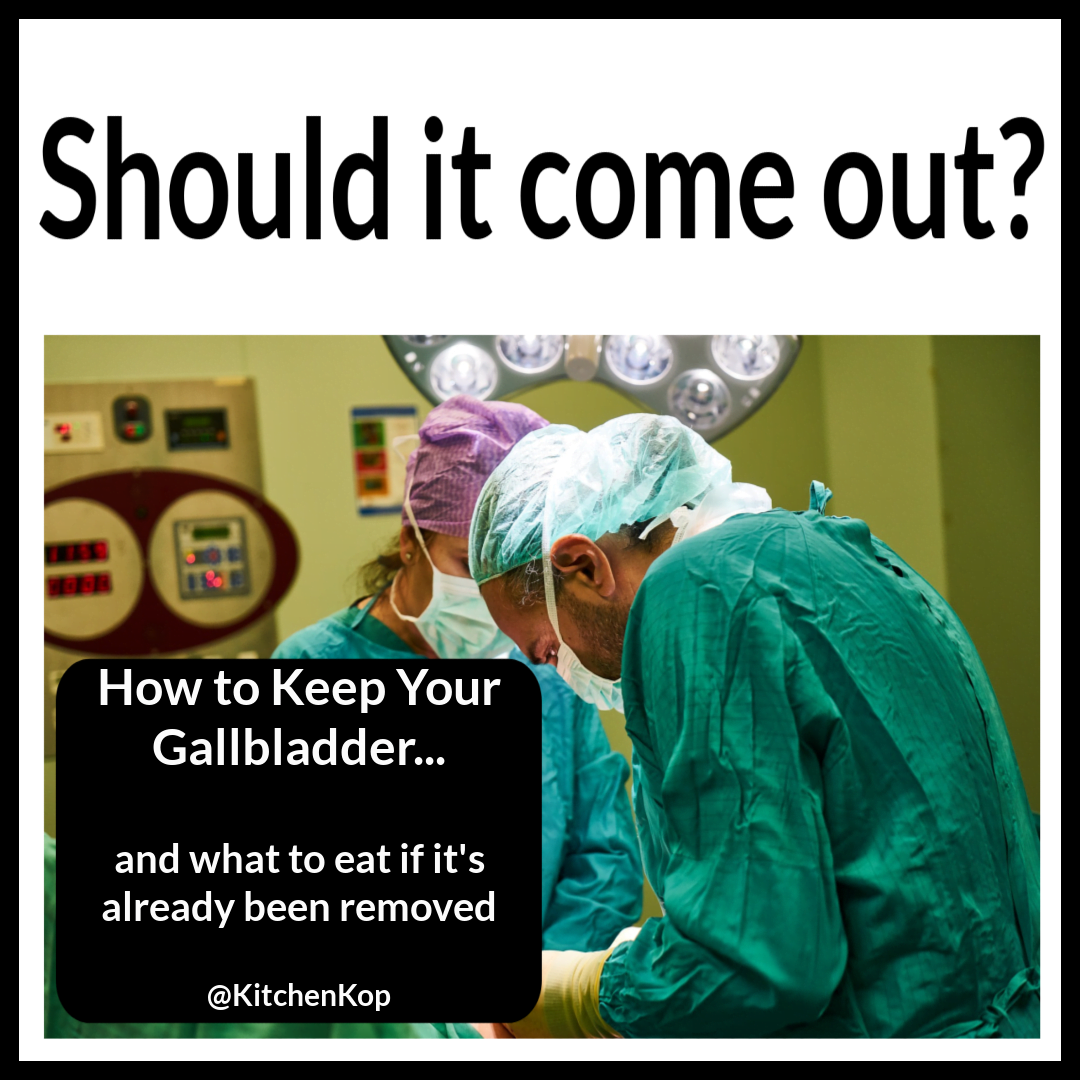 How to Keep Your Gallbladder
Is your gallbladder acting up?  First, here are the symptoms you may have:
Pain in the middle of your right side, or it could also radiate to your back or your right shoulder, can be very intense
You might have heartburn, nausea or vomiting
Yellowing skin or in the whites of your eyes
Feeling achy and like you have to keep moving to try and get comfortable
Fever, chills
Dark urine or changes in bowel movements
Sometimes itching and other skin issues…
"Nearly all skin diseases such as eczema, acne, and psoriasis have one factor in common: gallstones in the liver. Almost every person with a skin disease also has intestinal problems and impure blood, in particular. These are mainly caused by gallstones and the harmful effects they have on the body as a whole. Gallstones contribute to numerous problems throughout the body – particularly in the digestive, circulatory, and urinary systems. In its attempt to eliminate what the colon, kidneys, lungs, liver, and lymphatic system are unable to remove or detoxify, the skin becomes flooded and overburdened with acidic waste. Although the skin is the largest organ of elimination in the body, it eventually succumbs to the acid assault. The toxic material is deposited first in the connective tissue underneath the dermis. When this 'waste depot' becomes saturated, the skin begins to malfunction.  Excessive amounts of noxious substances, cell debris, microbes from different sources (such as gallstones), and various antigens from improperly digested foods congest the lymphatic system and inhibit proper lymph drainage from the various, living layers of the skin."
(Source:  The Amazing Liver and Gallbladder Flush)
If your gallbladder is acting up, it doesn't always mean that it has to be removed!  If you're wondering how to keep your gallbladder, here are some tips…
But first:  remember I'm not a doctor or anywhere close.  Consult a professional and just use these tips as ideas for what to discuss with them.  
***IMPORTANT NOTE:  "Several serious conditions, like heart attacks, ulcer perforations and appendicitis, have similar symptoms to gallstones and need to be ruled out!!"  (Source.)
~~Try the following homeopathic remedies…
First:  here are instructions before beginning any homeopathy.  Many have been able to keep their gallbladder using these remedies as suggested by Joette Calabrese…
Note:  This is all taught in depth in Joette's online course.
~~You might also try a gallbladder cleanse:
But just a note, Dr. Berg says do not do this if you possibly have gallstones.  Others below say it's recommended.  Do your own research and talk to a doctor you trust.
Here are a few options for cleanses and more info…
What to eat if your gallbladder has already been removed?