How to Get Rid of Candida Naturally
A friend was sharing recently about her battles with candida through the years and she now swears by an herbal product for anyone wondering how to get rid of candida naturally.   If you've struggled with Candida, "a yeast infection" as it is often called, you know that it is a fungal infection that isn't easy to get out of your system.  It can affect your skin, under your nails, your throat, mouth and genitals.
Some insist that drinking dairy kefir is the best option for how to get rid of candida naturally – it must be the probiotics (get dairy kefir cultures here — with instructions on how to make it, or just get the best strong probiotics here).  Others who have skin flare ups say that tea tree oil does the trick.  You may want to try those ideas as well, but here's what Trish says wipes it out for her:
It took me about 8 weeks to feel fantastic!  This herbal remedy is a predator of candida.  I follow the instructions on the bottle and take it with a little water.  Sometimes it might come back after going dormant for a while, then I just take it again for a week; but my flare-ups have lessened over time."  (She insists that you also have to watch your sugar consumption, but if you struggle with candida, I'm sure you already knew that.)  "These days I allow myself to have sugar once a week, maple syrup in small amounts is best because it's a polysaccharide and breaks down slowly in your blood stream."
Where to get this herbal remedy:
The real answer to wipe out candida forever, though…
Joette, my favorite homeopath, says that this remedy in a 200 potency taken once daily (until the candida is gone) is the best for yeast infections to deal with it once and forever.  (Choose 40 for pill size and 2 dram for bottle size.)  You could also check out Joette's courses on rooting out health issues long term:  Click here for her courses on healing the gut, skin issues, mental issues and more.
Also, to get rid of candida naturally and for good, this probiotic is a MUST.  Note that you may need to slowly work up to taking more than 1-2/day to knock out the candida.
I've written many posts about the GAPS Diet in the past for gut healing, but the following links will give you a good start on this healing diet: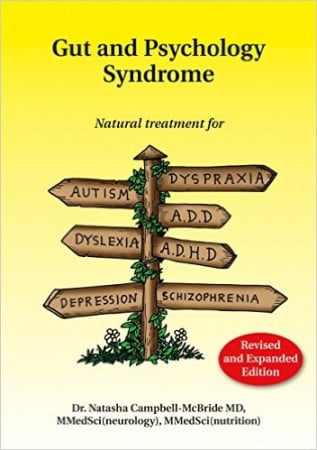 Important:
Please remember that I'm not a doctor or health professional.  Seek out help before starting on something new, especially if you're on other medications that could possibly interact.
More: