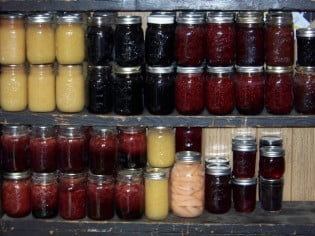 Since my knowledge about canning is practically non-existent (I've only done it a couple times), my super sweet readers, Shannon and her daughter Rachael, have sent in this great canning picture tutorial with everything you've ever wondered about canning!  (I have the best readers in the world, you know.)
A couple notes: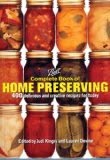 This is the Ball Complete Book of Home Preserving mentioned. They say this is a must have for all beginners. EVERYTHING you need to know about canning is in here.
Shannon & Rachael have used Sure-Jell with great results, but I thought I'd just throw it out there that when I've made freezer jam in the past, I used a brand called "Pomona's" that works well to set up any recipes using less sugar.  (Anytime you can get away with cutting some sugar, all the better.)
Download the Canning Tutorial!
Shannon just sent one more link to add:
"I forgot to include this info in the canning post. It is a site where you click on your state and it has a calender of when each fruit/veggie is ready for picking, listed by month. This helps so much in knowing what is coming up next so you don't miss it. Here's the link:  U.S. Crop Harvest Calendar.
Here's a few questions I have for all of you:
How do you decide what you'll can and what you'll freeze or ferment?
Which foods do you prefer to can?
How do you use those foods in your cooking?
BIO: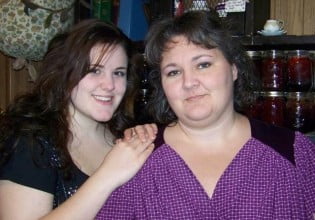 My name is Shannon, I am a mom of five, ages 4, 9, 15, 19 and 21. I am expecting my first grandchild any day now. We have a small hobby farm here in beautiful Washington state. I have homeschooled my children for 11 years. I started researching and changing the way we eat about a year ago. My goal was to improve the whole family's health and also to help my two autistic boys have healthier bodies that are not full of chemicals and preservatives. Kelly's Rookie Class has taught me so much about eating whole foods, how to avoid the junk and how to put that knowledge to use in your life. My daughter and I can together. OK, she's older now so she does most of the canning, but I taught her how to do it, so that counts for something.  😉
My name is Rachael. I am Shannon's oldest child. I enjoyed helping my mom can as a young child and started canning by myself when I was about 14 years old. I love cooking, baking and sewing. My younger brothers often try to help me when I am in the kitchen. I won a prize for the jam we made at the county fair. During the longer rainy winter months in Washington I try to find fun things to do, so we often finish canning in the winter months and work on projects with the family.