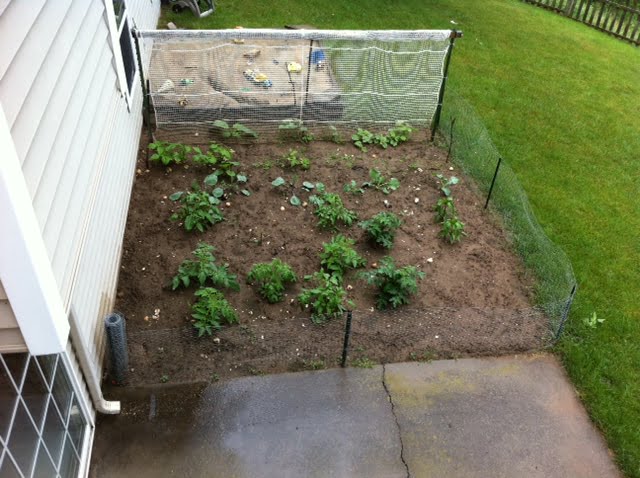 Garden updates and pictures!
Our garden is coming along nicely.  I snapped the above picture in the rain…
Do you like how whole egg shells get tossed into the garden?  Aren't they supposed to be crunched up in order to use them as compost?  Or tossed into a compost pile with other stuff and then turned over a few times or something before going onto the garden?  Or can you just throw stuff on like this???
Bob & Sonia's community garden is looking great, too, thanks for sharing your pics, guys!

Salad mix: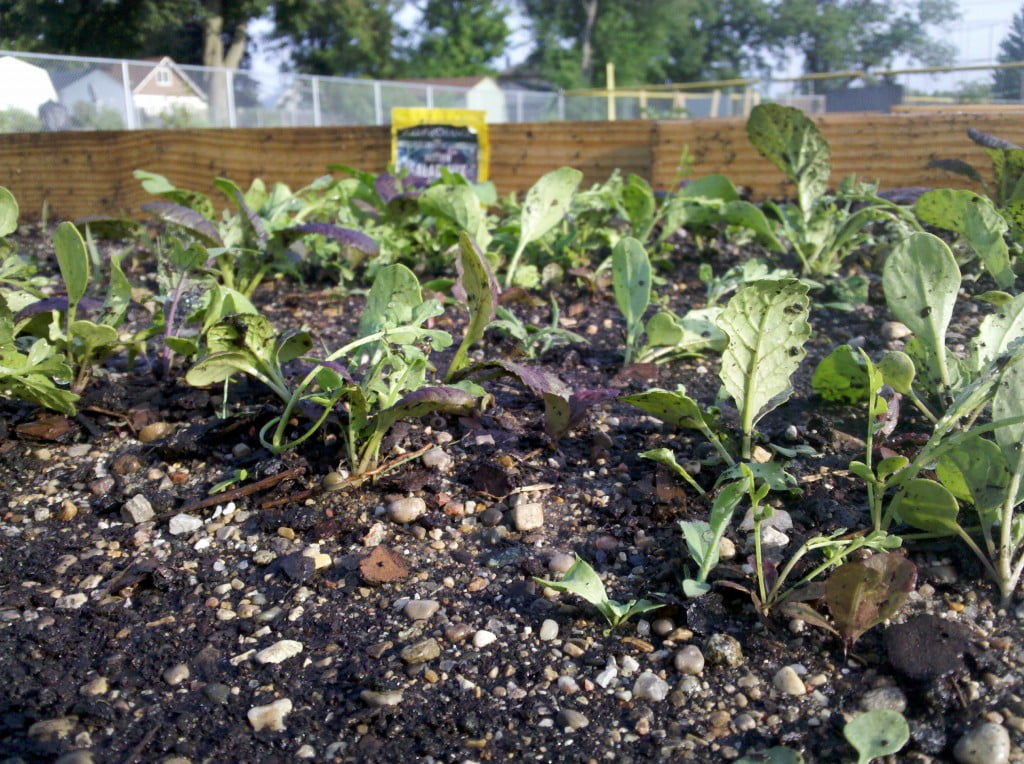 Corn: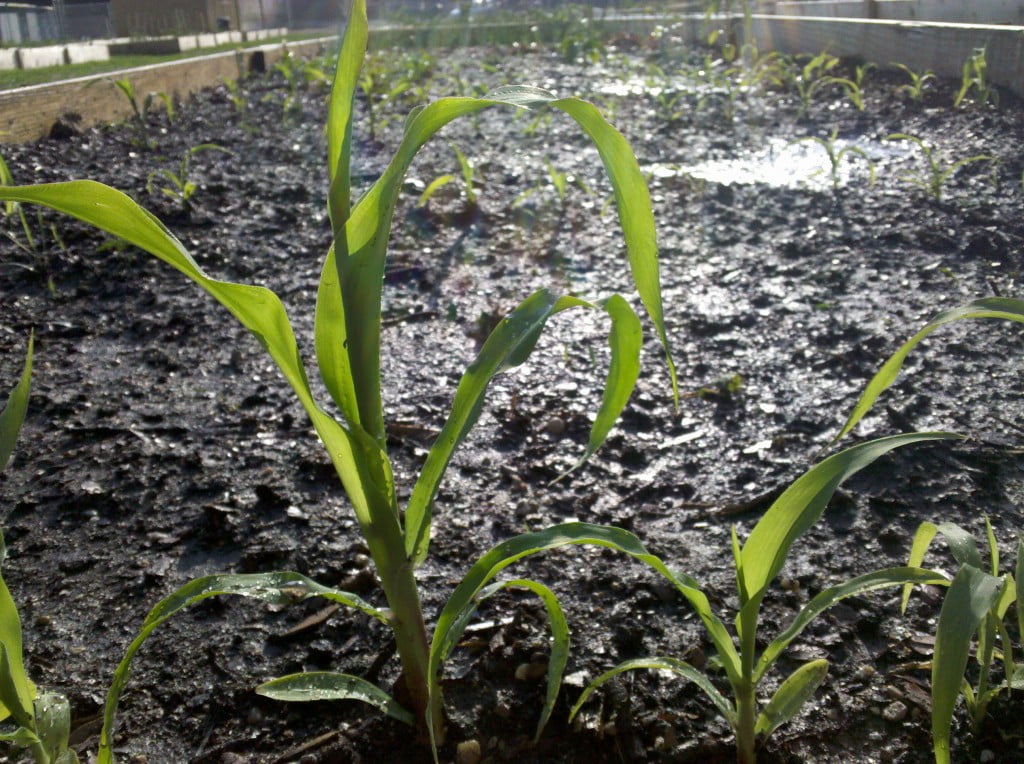 Beets: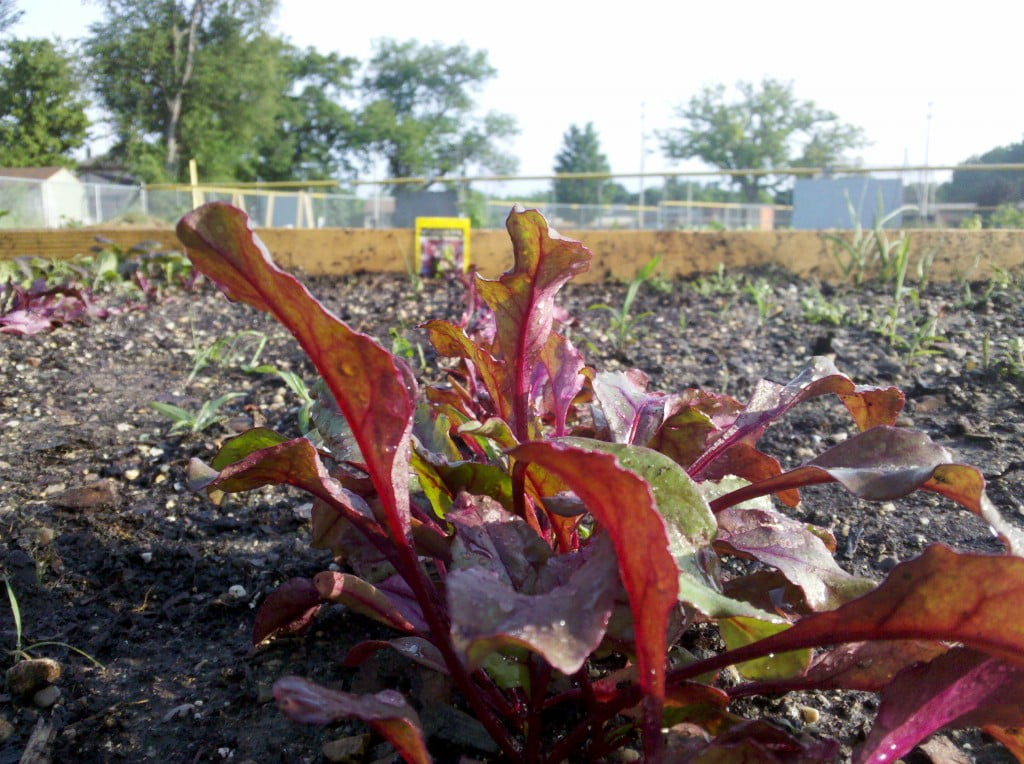 Share your garden updates, too!
Related posts: