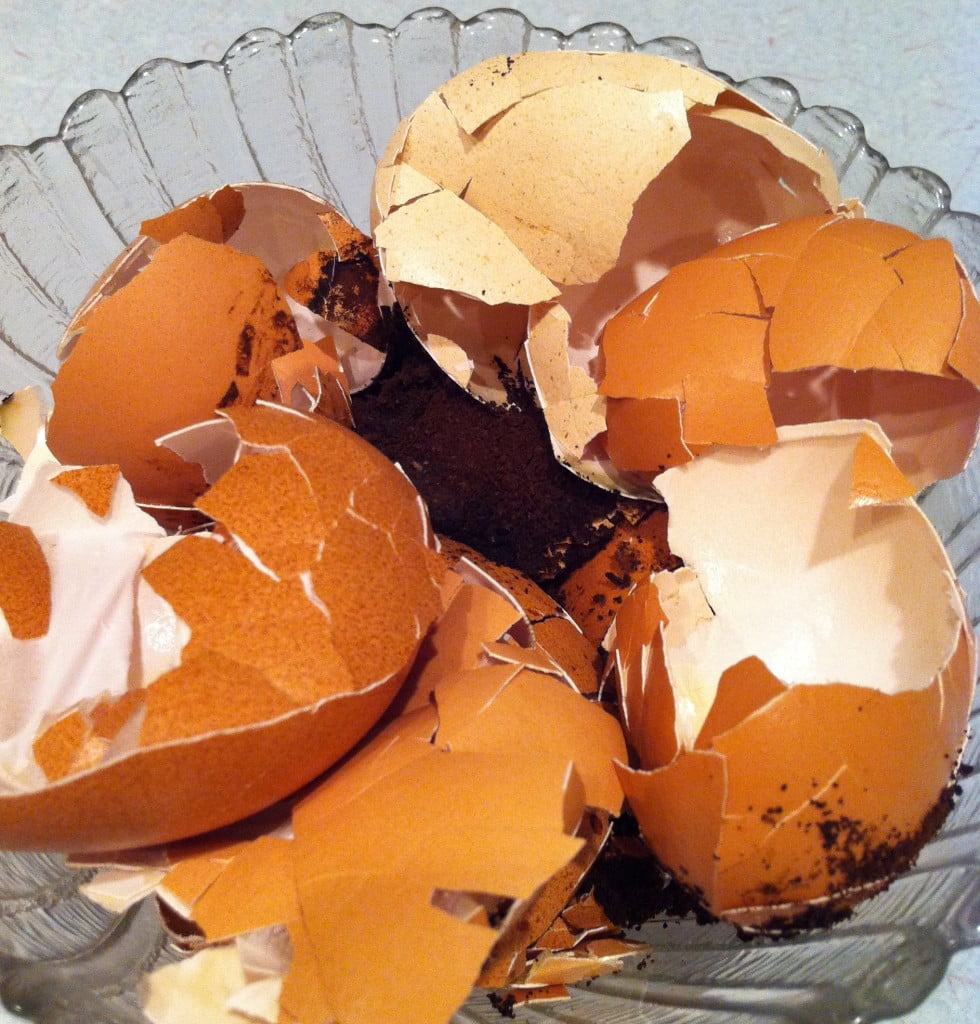 As much as I love sharing what I learn with all of you here on the blog about the various Real Foodie or health and nutrition topics I come across, I also like to ask questions because there's a lot I don't know.
Today I have composting questions. 
See that picture above, the one with the eggs and coffee grounds sitting in a bowl on my countertop?  Well I'm sick of looking at that, and I'm wondering, what do you keep your kitchen scraps in before you get out there to throw them onto the garden?  And should it be covered?  Does it matter how long you keep it on the counter?  (Thank you again, reader friends, for always helping me with my burning questions!)
Get this:  their baaaaaaack…
In my last gardening post, Next year we'll just have a tomato garden, I showed you our pathetic looking organic broccoli that something apparently without feet came into our garden to feast on.  Someone, either in the comments or on Facebook, had said it's possible that the broccoli will come back.  They were right!  Look: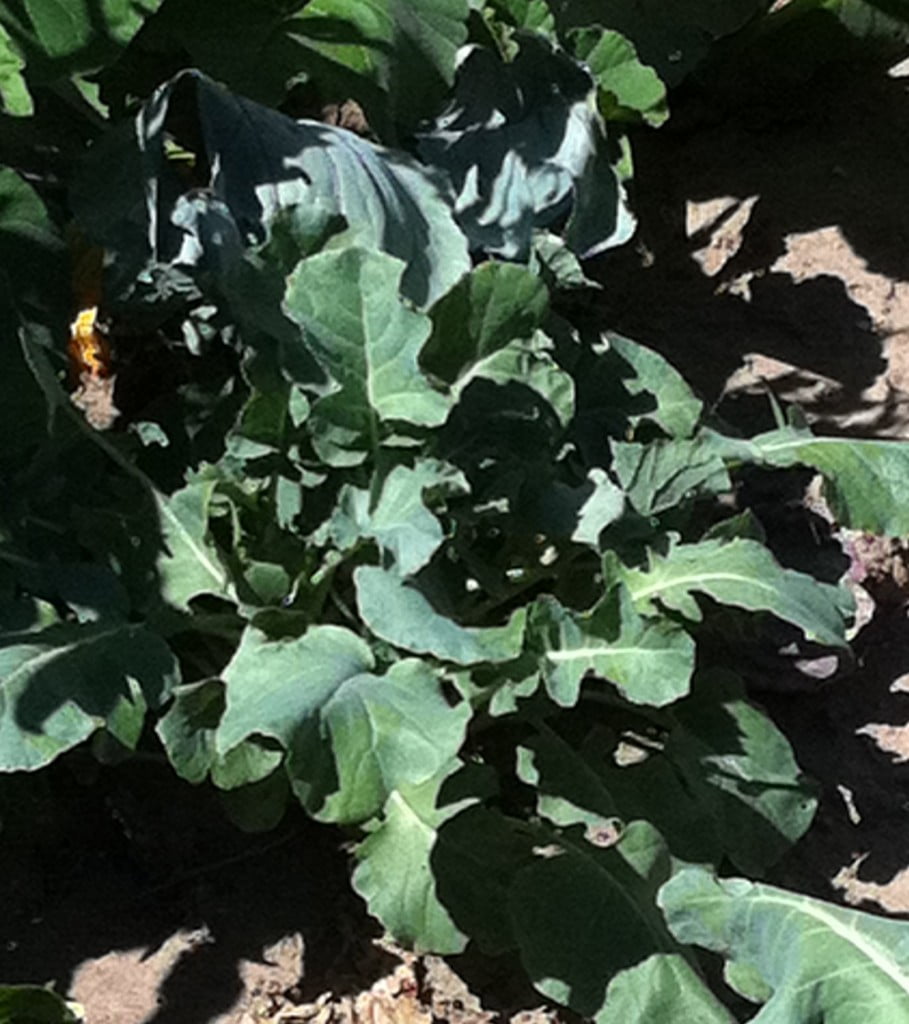 Pretty fun, huh?!
What we've enjoyed so far:
We've eaten only green beans so far from the garden, peppers, and one cucumber, but the tomatoes are very close, and I can't wait to just throw some sea salt on them and bite in to that delicious in-season tomato sweetness!
That's it for this gardening update, what's been coming up in your gardens?