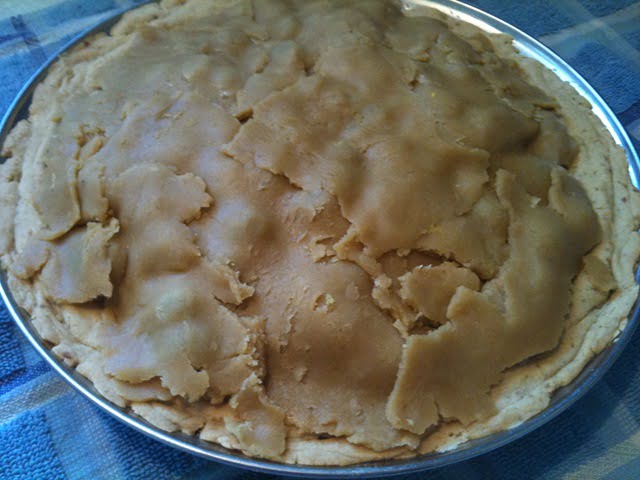 I don't post a food flop every Friday, but now and then I'll share my latest kitchen bummers, because I certainly have plenty.
So here's my Friday Food Flop for today:
Do you think I need to work on my pie crust technique?
I never said I was Martha Stewart.
This was actually a picture from my Lemon Blueberry pie last summer (one of the only pies I ever make) and I'm just getting it up now for some reason, but I thought it might make you laugh.  Pathetic, huh?
UPDATE:  Go to the Lemon Blueberry pie post and there I share what I've learned recently about how to make my pies a little less pathetic looking.  🙂