Fibromyalgia Symptoms Causes and Total HEALING
First this note/disclaimer:  "The information found here has not been approved by the FDA and is not intended to diagnose, treat, cure, or prevent any disease."  I'm only sharing our own story, your situation may be VERY different, and I'm not a medical professional or anywhere close.  Use this information only to do more research on your own!
Today's guest post is written by Leah — I had the pleasure of meeting her at the Weston Price conference in Indianapolis this past November.  She has found recovery from fibromyalgia and wants the world to know that healing IS possible!  Not sure if you believe it?  Be sure and also read this story of healing fibromyalgia:  Fibromyalgia CURED – Another Real Food Success Story!  Here's Leah…
My life with fibromyalgia
I was crying so hard the bed was shaking. So much so that it started to make me sea sick and I had to move to the floor. That was about the time when my husband came home after working his second job. He had to work two jobs to support us because of all the medical bills. Seeing the pain in my husband's eyes, seeing myself through his eyes, even though I didn't think it was possible, I felt even worse. Would this nightmare ever end?
Fibromyalgia symptoms causes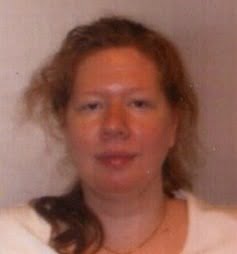 I was very sick with a diagnosis of fibromyalgia, but also a whole host of other illnesses and symptoms including major depression, anxiety, chronic fatigue, irritable bowel syndrome, post traumatic stress disorder, migraines, infertility with horrible periods, and morbid obesity. I was in constant pain that was barely alleviated by powerful narcotic drugs. I had lost my job, most of my friends, and my relationship with my family was severely stressed. I was sick for nearly twenty years, the last six of them in bed 12-16 hours a day. Often, I was so exhausted I would have to choose between zapping something in the microwave or bathing. There did not seem to be any end in sight.
If you look up fibromyalgia on the internet on mainstream medical websites such as WebMD.com, most researchers simply do not know what the cause is, as there is no consensus that covers everyone diagnosed. If you research alternative medical websites, once again, very few have any answers at all, and the few that do, have little consensus. However, there is one theory that really does explain most fibromyalgia symptoms and it gives a clue to how to recover from it: toxicity.  (Sources here and here.)
In our modern world we are constantly bombarded with toxins in the air, water, food and even our thoughts, which cause all of the symptoms and health problems I dealt with, and even more in others. In people with fibromyalgia, the body's detoxification system is overloaded and unable to excrete toxins efficiently. Although other issues come into the mix, such as food intolerances and infections, the root cause is accumulation of toxins. However, healing from fibromyalgia is not as simple as just removing the toxins.
The turnaround
I was very fortunate in that my main medical doctor, Hal Blatman, MD, actually encouraged me to seek out and try all different kinds of alternative treatments. I made it my goal to find the answers to recover. I started praying and visualizing on optimal health every day. I was also very fortunate that at that time I was in a financial position to try something new every month.
I attended a local lecture titled, "Why Is Everyone So Sick?", because I wanted to know why I was so sick! There I met the holistic practitioner, Victoria Smith, who eventually helped me to recover.
She was the first person I had ever met who said, "I used to have fibromyalgia."
Victoria started me on an easy program of detoxification and gut healing.  Within only three weeks I felt so much better I thought I was cured! (I wasn't, I still had a long way to go, but that's how much better I felt.)  From that point on I was able to start doing all of the other things that led to me becoming 110% recovered: eating traditional food, getting the restorative sleep I need, exercising, and keeping out the toxins. I say 110% because I am so much better off now than before I became sick!
My life after recovering from fibromyalgia
Within three months I was completely pain free and within ten months I was able to lose over seventy pounds, get off all nine prescription medications, travel, and even start my own business. Then I got the biggest news of my life: after eight years of marriage I was surprisingly pregnant! Nine months later I gave birth to my miracle baby. I just love being a mother!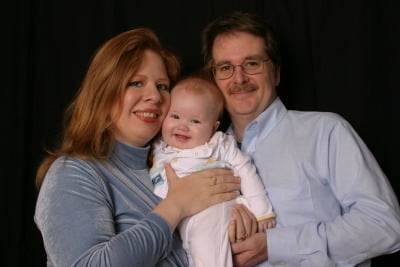 Two years ago I was inspired to write my book Freedom from Fibromyalgia: 7 Steps to Complete Recovery.
It was published in April (2014) to five-star reviews on Amazon. I've also gone on to lose over 100 pounds and began running. In September of this year I finished the U.S. Air Force Half-Marathon. I went from the sofa to the finish line!
For more information or if you would like to know more about how I recovered from fibromyalgia and a host of other chronic conditions, I invite you to join our community at www.TheFibroLady.com. We have a free monthly webinar to interview experts and answer your questions, and a "secret" Facebook group called The Hope Army. Find out about it by signing up for my natural health newsletter, "The Unconventional Traditional." As a gift for signing up you will receive the eBook: Lose Up to 15 Pounds in 30 Days without Exercising, Starving or Stressing ($29.95 value).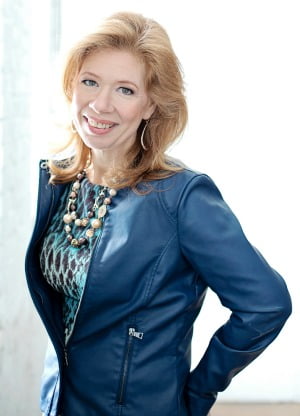 I have spent nearly twenty years searching, tens of thousands of dollars, and fifteen years of savings to find and publish answers to the question "How can I regain my health?" It is my hope that my investment pays off for you, too!
Natural healing expert and speaker Leah E. McCullough, affectionately known as The Fibro Lady, is author of the book Freedom from Fibromyalgia: 7 Steps to Complete Recovery.   Receive the eBook: Lose Up to 15 Pounds in 30 Days without Exercising, Starving or Stressing by signing up for her natural health newsletter "The Unconventional Traditional" at www.TheFibroLady.com.
Related posts and help for HEALING: