The recipe for these double chocolate raspberry bars came from my friend, Amy B. (who is blessed with baby #6 on the way!) —  I've only tweaked the recipe a little here and there – you will loooooove these… IF you like raspberry, that is.  The crust comes out light and a little flaky, and the combination of sweet from the chocolate and a little tang from the raspberries is dreamy.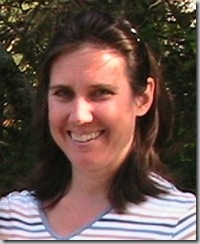 Double Chocolate Raspberry Bars
(With mostly organic ingredients…)
1 1/2 cups whole grain flour (soft whole wheat pastry flour or spelt, I used sprouted spelt flour this time – I have good luck with this in baked goods and like getting more varied grains into our diets.)
1 1/2 cups unbleached white flour or I like Einkorn flour
1 1/2 cups butter, melted
1 teaspoon baking soda
1 teaspoon baking powder (aluminum-free)
2-10 ounce packages of frozen raspberries (organic is best)
1/2 cup orange juice (I found "Minute Maid" that only had OJ & water in the ingredients list)  UPDATE: I don't keep OJ on hand, but I always have lemons, so I tried lemon juice and it worked great.
2 Tablespoons Arrowroot Flour (or organic cornstarch)
1/2 cup chocolate chips (see the post about chocolate chips & GMO's)
1/2 cup white chocolate chips – these aren't in the picture because I forgot to get them at the store.  Here is the only brand I've found without trans fats.
Instructions:
Heat oven to 350*.  Gently melt butter in a fairly large saucepan (try to avoid the microwave), and then add soda, powder, & sugar.  Mix well with a whisk, and then for a little slice of heaven, taste-test at this point.  Isn't that yummy?!  Add in your flour and stir well.  Spread and pat into ungreased pans, and bake for 15 minutes.
In the meantime, boil the raspberries, arrowroot and OJ for a minute or so, being careful not to let it burn.  It will thicken a little.
When the crust is done, sprinkle both chocolate chips on, and then drizzle the raspberries over the top.  Bake another 10-15 minutes, or until raspberries are set up a little more.
Makes a 9×13 pan plus a square pan.
If you want to make them ahead, you could cut into bars and freeze so you can pull them out later for a yummy treat.  They'd probably be just fine frozen right in the pan, too.  Best eaten with a big glass of fresh raw milk!