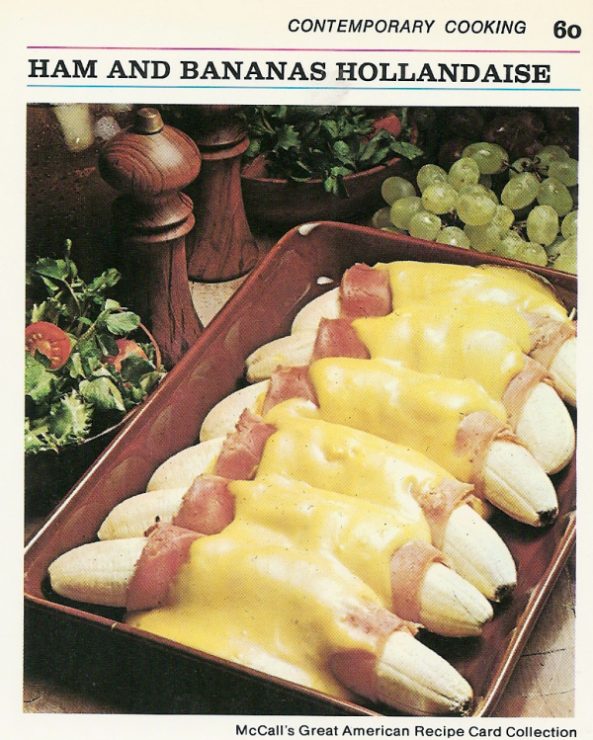 I thought MY old recipes were bad, and that many of MY pictures here on the blog were terrible, but these, whoa, these far surpass my issues.   (Did you see my post from the other day:  A peek at my recipe box before I was a real foodie freak?)
The one pictured above:  Ham and bananas hollandaise — yikes!
And here's another especially scary one, called Lobster Relish: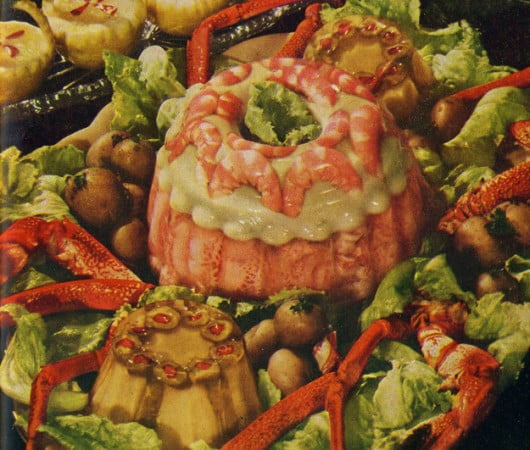 See the rest here, and let me know which is your…  favorite?
By the way, as the first couple of commenters noted below, it's interesting that they seemed to use more gelatin in their foods back then, maybe they knew how good it was for them?!  If you want a good-for-you grass-fed gelatin to add to your recipes, we love this one.