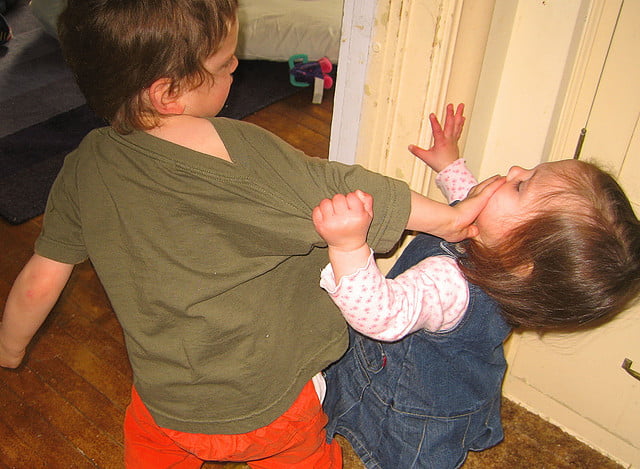 How do you handle sibling teasing/nit-picking?
How do you motivate your kids when they aren't getting their work done?  I'm already sick of using constant threats (they never seem to move until there's a threat involved! Yes, I know, that must mean that I've trained them to be this way…), I can't imagine how much more I'll need to threaten this or that once we begin this in the fall.  HELP!
UPDATE:  I'd still love to hear what techniques you've used successfully, but I've been doing a few things so far this summer (ok, only one day) that seem to be working…
We've got a chart that tells them what they must do before playing each day.  Sounds simple, but it's nice so they know without needing me to wake up and tell them.  (Perfect for when I work late at night and want to sleep in!)  So today they got up and read for a half-hour, picked up the house, and did their chore all before I woke up at 8:30.  Next week we're adding a little bit of math, once I figure out what to have them do, that is.  If they don't do their list, they have clear consequences already set up ahead of time.  It takes a little thinking ahead, but it's worth it.
Here's the other thing that Kent started doing and it works great:  When there are ANY sibling issues, BOTH of them go sit on their beds for a while.  No more figuring out "who started it".  That has worked out so well and things are much more peaceful around here!
Please let us know your best parenting tips!
Top photo credit: https://www.flickr.com/photos/clairity/