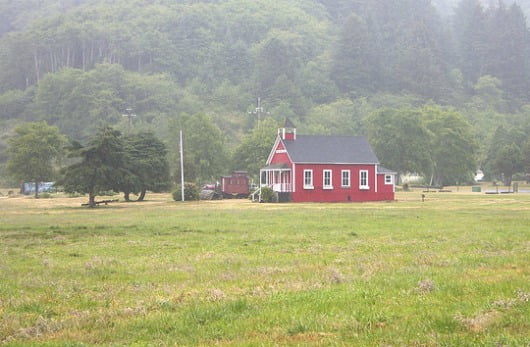 As I explained in my post about how we came to our decision to homeschool, I really don't know what I'm doing.  Thankfully I have some great homeschooling friends who are helping me a LOT, but you all know me, I like loads of information in front of me before I make any final decisions.
So below I'm just going to list my questions, and if you would be willing to help me out in the comments, I'd be so grateful!
In the fall we'll have a 2nd grade son, a 5th grade daughter, and an 8th grade son.  (Plus our son who is going into his third year of college, but still living at home, so he'll be helping me as much as possible!)
Before I asked you my specific curriculum questions, I'll update you on what I know for sure so far…
So far I know that we'll be out of the house two days a week, one full day and one part day, and the other days we'll have our normal at-home school day schedule, which I can guarantee you will begin much later than the up-at-6:15 mornings we've got going right now.  The full day will be at a school where classes are offered for homeschoolers.  It's only 10 minutes from our house and full of great class options.  For those in junior high or high school, they offer full classes for regular school credit if that's what you decide to do instead of your own curriculum at home.  For this year anyway, I'm mainly using that day for enrichment type classes.  The part-day that we'll be gone each week will be at the homeschool building on the other side of town for band.  So I've mostly got all of that stuff figured out.   Update:  Or so I thought!  Our son really wants to continue to go to band at his current school like other homeschooled kids did last year.  This means driving him there five days a week…  I may just do that for this upcoming year and have him in the homeschool band, too, as a way to transition him into that all of the way.  We're still fuzzy on that part of the plan…
Here are my questions and where I desperately need YOUR help:
1.  With the popularity of homeschooling exploding, I'm sure there are amazing online resources to find out the answers to all of these questions and more, but there are so MANY homeschool online forums and websites, how do I know which ones to utilize without getting overwhelmed with information?!

2.  Can you tell me, what is your favorite curriculum? Do you put your own curriculum together or do you like to buy from somewhere with a whole kit?  I've heard that Sonlight and Mother of Divine Grace (Classical curriculum) are good – I've already started reading Designing Your Own Classical Curriculum.
3.  Does anyone use the Kahn Academy free curriculum?  Is that just math, or more?  And what ages is that geared toward?  Any opinions on the Robinson Curriculum?  (That guy is hard core!)
4.  If I don't use a set curriculum, how do I know which topics to cover at which ages?  Do I have to look at my state's requirements?
OK, I ended up with too many questions to put all in one post, because it would be a nightmare later going back to see what your specific suggestions were in the comments for each specific topic.  SO now I'm breaking it down into separate pages from here on out.
For the questions above, please comment below at this post, but for these next topics, comment at the specific post for that question.
THANK YOU all so much for your help!