Should we be concerned about compact fluorescent light bulb safety?
Our friends, Bob & Sonia, are our main source for information on "green" issues. Recently I gave Bob a paper someone had given me, that claimed fluorescent light bulbs aren't all they've been cracked up to be, due to their mercury content, with one person claiming to have broken out in hives from using them in his home. We recently began using these, so I was very curious.
I asked Bob about it, and here is his reply:
Hey Kel-Sonia came home and shoved a piece of paper in my face and told me to read it and give you my take on it. As I'm used to these sorts of bizarre orders from her, I did it…
I'll be honest with you, I don't think this person's hives problems come from the mercury in the light bulbs.
First, fluorescent light bulbs have been around forever, since the 40s or 50s, and have always had mercury in them, and would have bothered this person at school, at work, shopping in stores, etc. Fluorescents are everywhere!!
Second, the CFLs made today have a lot less mercury in them than even a few years ago, and companies are working hard to eliminate it altogether in the next few years. (I'm a CFL expert, I bought my first one in 1990, paid 50 bucks for it, and it was so big it didn't fit in the one lamp I owned at college! It lasted almost 15 years, and yes I still have it.)
And third, the small amount of mercury in the bulb is contained within it, and is only really a problem if the bulb breaks. Old CFLs shouldn't be thrown out with the regular garbage, but lots of retailers are starting take-back programs where they'll take your old bulbs and dispose of them properly. I know Wal-Mart does this already.
I think the small amount of mercury in the bulbs is far outweighed by the huge gains in efficiency.
Most of our electricity comes from burning coal, which is the largest source of mercury in our environment. The CFL uses 75% less electricity, so it actually helps keep mercury out of the air.
Here's some info I found from the EPA:
"Ironically, compact fluorescent bulbs are responsible for less mercury contamination than the incandescent bulbs they replaced, even though incandescents don't contain any mercury. The highest source of mercury in America's air and water results from the burning of fossil fuels, such as coal, at utilities that supply electricity. Since a compact fluorescent bulb uses 75 percent less energy than an incandescent bulb, and lasts at least six times longer, it is responsible for far less mercury pollution in the long run. A coal-burning power plant will emit four times more mercury to produce the electricity for an incandescent bulb than for a compact fluorescent."
Wow, I guess I got up on my soapbox, didn't I? Don't get me goin'!! I'm a geek for energy efficiency and environmental stuff like you are for food & nutrition. (And airplanes!)
THANKS BOB!!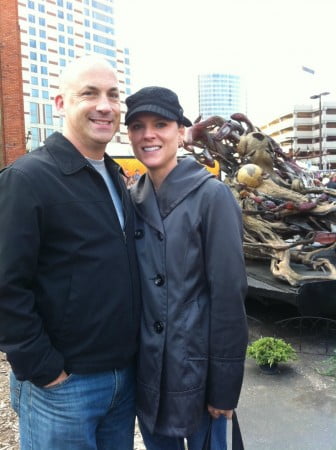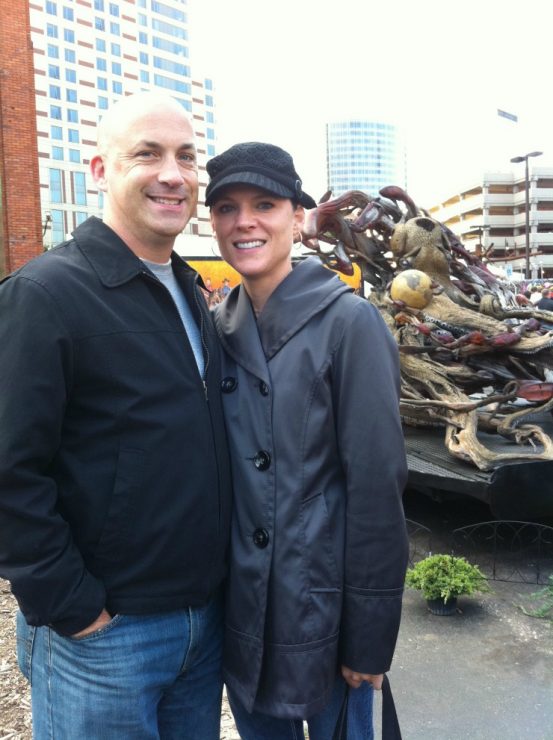 Check this out:

Bob's Guest Interview

More on this topic from Green & Clean Mom

This

NPR article

reminds us to be sure to recycle our fluorescent bulbs!

Home Depot to begin recycling fluorescent light bulbs

Wondering about the safety of the various plastics

in your life?

Scroll down at this link to find out what steps to take for your safety if a

fluorescent light bulb breaks

(I had no idea that could be so dangerous!)

It's

farm market

time!