Three Foods Too Scary for the FDA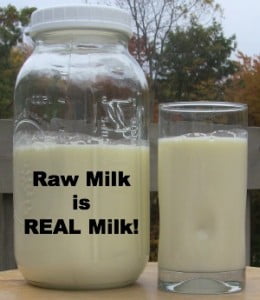 Raw Milk – The FDA claims that raw milk is dangerous, and they often go after those who sell it as if they're criminals. Did you read about the arrest of Victoria Bloch, a sweet Weston A. Price chapter leader and farm market volunteer from California?
Why their ignorance is what's really frightening: Raw milk is one of the most nutritious foods on earth when it's from happy cows raised on green pasture and cared for the way nature intended. If you can find a farmer who knows this, then you are blessed indeed, and can enjoy all the unprocessed creaminess of this life-giving substance full of intact nutrients; unlike the super heated milk-like liquid you'll find on shelves at the store. Not convinced? I hope you won't blindly believe me or anyone, do your research and then decide.
***READ THE REST of this scary foods post:

  

click here

!

(This is a guest post for the Farm to Consumer Legal Defense Fund.)

Photo credit: Matthew Michaels Graphic Design