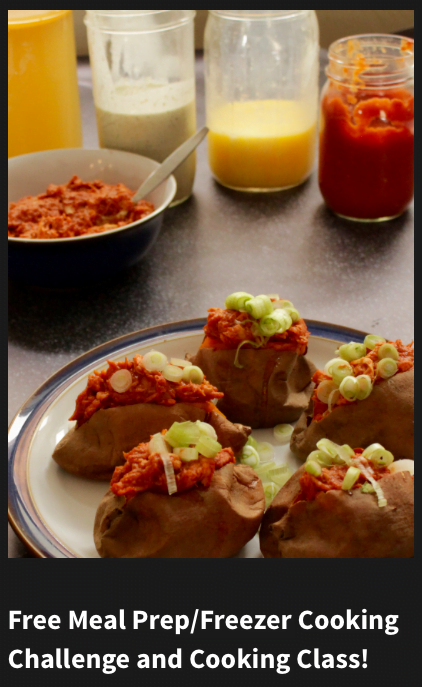 I've got 2 great finds to tell you about today, all of them are JUST to help you get healthier in 2017:
If you're planning a 2017 detox diet or health reset, my friend Cara can help you be successful!  She'll show you how to cook what you need by spending just a couple hours and getting your freezer stocked up.  This free cooking class has key foods to make your Whole30, paleo diet, or just a goal to eat healthier in 2017 doable.  Watch the Free Paleo Freezer Cooking Class here.  (Read here about when I did the Whole30 diet and how it really went.)    Cara starts this free class by showing you how to make a roast chicken in your pressure cooker, or on the stove-top if you don't have one, and from there you'll learn to make a dozen (or up to 20) BBQ chicken stuffed sweet potatoes, dairy-free ranch dressing, ghee (also called clarified butter-she shows you how easy it is), chicken stock in the pressure cooker, and more.  Make your healthy eating goals in 2017 a success by preparing now, free *this weekend only*.  By the way, the best part about Cara's classes is that she speeds up the prep work part of the video when it's repetitive, so you aren't wasting your time watching a long-drawn-out video, I love that!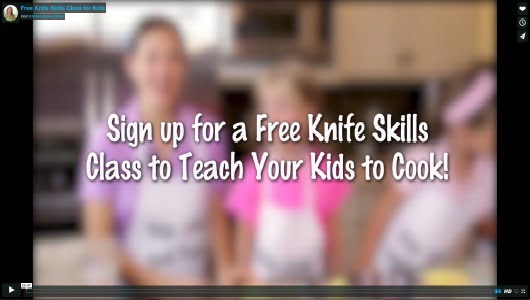 Need something to do with your kids in these last few days of Christmas break?  Why not start teaching them to cook and make it a fun family project?  Start by watching these short, fun knife skills videos together! Remember real food families: Kids who can cut vegetables will eat more of them! Get a little help in the kitchen and give your kids a chance to build lifelong vital cooking skills with this 3-video series, totally free right now.  Watch the videos here.