Chicken or Beef Pot Pie with Biscuits
This recipe is a great way to use up leftover soup, as I always seem to make too much, and soup doesn't usually fly two nights in a row with the fam.  I used to love it when my Mom made this, and it's so easy!  Just use whatever leftover soup you might have on hand…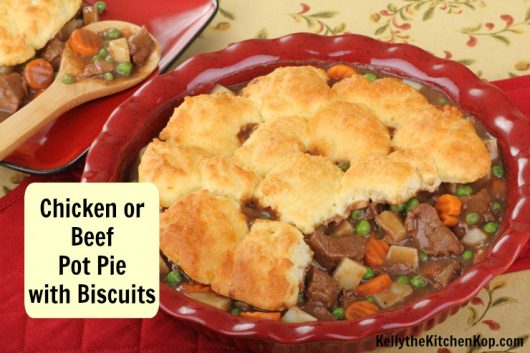 Print
Homemade Chicken or Beef Pot Pie with Biscuits
Instructions
(You could freeze it at this point to defrost and bake later for a quick dinner!)
Bake until biscuits are golden brown – about 15-20 minutes on 350*.
Serve with the stew mixture spooned over top of the biscuits.
This is similar to a stove-top version I've posted before:  Pork Ala King.
Did you make a real food recipe?
I want to see it! Tag @KitchenKop on Instagram and hashtag it #KitchenKopRecipes OR share anything you know I'll love by tagging @KitchenKop and hashtag #KitchenKop -- see you over there!
Let me know if you try it!  🙂
Meal Planning Help!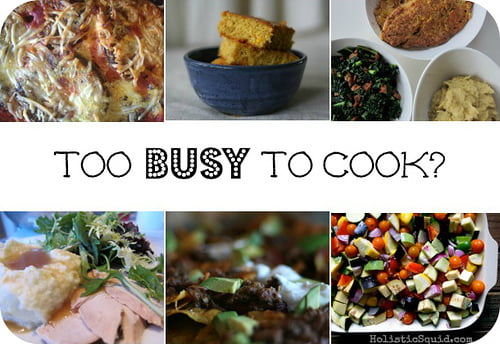 Sick of planning meals and answering the question, "What am I going to feed these people?" No matter what kind of eater you are (traditional, GF, paleo, vegetarian)… Check out these affordable interactive easy-to-use meal plans where the work is done for you.  NOW recipes also available from Nom Nom Paleo, The Paleo Mom, and Wellness Mama all in one spot!  You can read over my review here.