I'll be honest.  When Denis first contacted me about running this post for Fathers Day I wasn't convinced it would appeal to my readers.  Health and real food are the main topics around here, how would helping couples learn techniques for giving each other a massage fit in to that?  After watching the videos, though, I saw that they're sexy, but not raunchy (no nudity or toe-curling moments anywhere), and knowing that stress relief (and healthy relationships) is a huge part of good health, I decided to tell you more after all.  🙂
Ladies, we all know that the biggest turn on for us is what happens before sex…
Growing up my Dad worked hard for our family, but when he came home he didn't do a whole lot besides yard stuff or random repairs, and most of that came with a lot of grumbling.  My Mom did everything else, she was part of the generation that thought you were supposed to wait on your husband, even when she was working full time herself!  That always bugged me and I didn't get it.  So when Kent and I started dating, and I saw his Dad doing dishes as he whistled, or doing really anything around the house, it was shocking!  No one even acted like it was odd, it was just the kind of guy Ron was, and Mary Ellen tells me he was always that way.  Thank God Kent is just like that.  I remember once after Kent and I got married we had a big bathroom leak or something, I can't remember the details, but once the leak was fixed I expected him to leave and I'd take care of the mess.  When he stayed in there with me until the whole thing was cleaned up I couldn't believe it, I wanted to cry — I did cry!  I remember saying, "You're going to help me?"  He gave me a confused look and said, "Why wouldn't I?"  Not only does he do the yard work and repairs like my Dad did, he's also my laundry-folding, dish-washing, homeschool-helping, toilet-cleaning kind of husband whenever it's needed. Oh and he likes to cook sometimes, too!  I do TRY to get that stuff done when he's at work, just because I'd like him to be able to relax after a long day, but he knows that I've got a lot going on all day too, and that I can't always get to everything.  So he jumps in to help without a complaint, and usually he'll be whistling like his Dad, too.  This is a big reason why we have a great relationship in all areas.  😉
That kind of give and take is powerful, it can break down the stress in a relationship (and in your LIFE) and help you connect more deeply.  
Anytime you're being selfless and trying to please your spouse, you are going in the right direction.  Couples massage is a great way to give to each other, but many feel like they just don't know how…
Denis and his wife, Emma, demonstrate different techniques for giving a massage in a way that doesn't make your hands sore, and they help you know how to handle the areas on your spouse that may be painful, extra tight, or need extra work.  (Denis is a professional massage therapist with 15 years experience.)
The videos are beautifully filmed and in short clips, so you don't need to commit to hours of massaging.  There are a year's worth of great date night ideas!
What a great new concept if you feel like your relationship has been "in a rut".  Denis says, "When you're massaging each other, it's not possible to talk about issues like the mortgage, children, or work pressure, it's like trying to say 'bubbles' angrily, it's not possible."  🙂
There are videos for you to follow along — they'll teach you common massage mistakes and new techniques for relaxation and stress relief.
Videos play on any device, and you will have lifetime access.
For guys, according to Kent, there's nothing better than having a wife who is into it.  
Even though Kent is more of a back-scratch kind of guy, just watching these videos gave me chills, because I'm ALL about a good deep massage, and besides, Kent is game for anything that leads to other things.  You wouldn't know it by talking to him, since he's always cracking everyone up, but Kent's got a romantic side, too, especially in those rare moments when we can be alone with no kids around.  On Father's Day I'm going to get out some candles, and try out these techniques on him.  🙂
Now you can get the whole $147 course for only $79 — this deal expires on Father's Day, June 21st, 2015!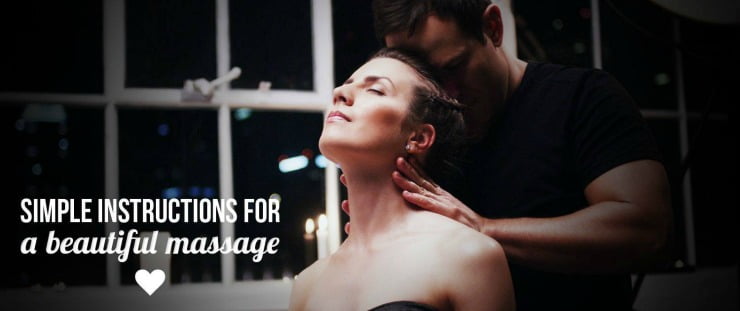 This post was paid for by Melt Massage, I can't wait to hear if you give it a try!