Sociopath Traits:  How to Know When Nice People Are Really NOT…
This is a guest post by Joanie Blaxter, founder of Follow Your Gut, but first a disclaimer: neither Joanie nor I are health professionals, use what you read here as part of your own research and then consult with a natural doc or health professional you trust to find what is best and right for YOU.  Read my entire disclaimer here, and also note that there may be affiliate links in this post.
"If you can fake sincerity, you have it made."
My former boss & member of the "5% club."
Since it affects 1 out of every 22 people in this country, we all know someone with this genetic disorder. In fact, chances are you've dated, married, been neighbors with, gone to school with, worked and/or socialized with any number of these individuals and never known how profoundly different they really are.
This hereditary disorder is very, very hidden and does not make one look physically different, nor even, for the most part, act differently.
In fact, it's so hidden that those with the disorder do not generally even realize until their middle teens, when their forebrain has a growth spurt, how differently they experience the world compared to the 95% of people surrounding them.
Once aware, these youngsters begin to understand that if they reveal just how unusual they are, they will be socially isolated. So, instead, they begin carefully watching social interactions. They study what's "normal" and imitate the rest of society as best they can.
And they do it very well. In fact, you could almost say imitation is their specialty.
What exactly is this disability?
Only definitively diagnosable by a brain scan, the neural pathways between the forebrain and the amygdala are disrupted and smaller. What does this reduction of neural activity mean? It means that while the condition varies from mild to severe, it always involves, to some degree, a decrease in empathy, conscience and impulse control with a corresponding increase in fearlessness, focus and amorality.
Social scientist Paul Zak says this reduction in neural activity also affects hormones, causing a disruption in the production of oxytocin.  Oxytocin has been identified as the primary bonding hormone. It's produced in highest amounts in mothers breastfeeding their babies and by both men and women during lovemaking (as distinguished from sex). Without the correct levels of oxytocin circulating in our blood stream, we literally cannot feel connected to others.
Let me give you an example of what this reduction in the pathway between the forebrain and amygdala can mean on a daily basis.
You're passing the scene of a devastating car accident. If you're part of the 95%, also described by some as "neurotypicals" or "empaths," your forebrain is lit up with tremendous neural activity as you identify with the pain and suffering of the injured family being extracted from the van.
On the other hand, if you're part of the 5%, your reduced neural activity means you look at this scene and feel the same level of emotion as you do taking a shower or eating breakfast.
Charismatic Leader
Featured in the movie The Secret and guest on the Oprah Winfrey Show, James Arthur Ray was a very successful motivational speaker. At least, he was, until he conducted a sweat lodge (ceremony held in a heated tent) in October, 2009 in AZ in which three people died and he was consequently convicted of manslaughter.
At the time Ray and I both happened to live in the same town.  Having lunch with a friend, we were discussing his upcoming trial.  She told me a friend of hers had attended a local sweat lodge Ray had led earlier in the year.
Another woman also passed out during that sweat lodge and had been dragged outside to recover. When it was over, this friend watched Ray exit the lodge, step over the still unconscious woman without a moment's hesitation, word, or glance at her body, and get into his golf cart and drive away.
Same emotional impact as taking a shower or eating breakfast…
Most Are Our Law-Abiding Neighbors
No, the prisons are NOT overflowing with these individuals.  Brain scans show that only about 20% of prison populations fit this personality profile.  This means far and away the majority of those with this genetic brain dysfunction live and work side-by-side with, and undetected by, the rest of society.
Which brings me to why I'm writing this article…  Lacking a sign on their forehead, I want to give you extra sharp tools to recognize who you are looking at.
Sociopaths, as that is who I have been describing, are charismatic, self-confident charmers and usually very popular. In fact, I almost entitled this article:
Sociopaths Are the NICEST People! 
Because they are.  They befriend everybody. At least they will as long as it serves them to do so. (My note: I use the terms sociopath and psychopath interchangeably.)
So, if only one out of every five in jail has this genetic disorder, what has happened to the non-sociopath to make them violent or amoral???
I do believe that most violent, non-sociopaths  may very likely have a correctable brain impairment caused by a nutritional disorder, in particular a heavy metal toxicity.  (If you suspect this in a loved one, have them tested by a trained, licensed practitioner.)
For more information on how heavy metal toxicity can induce violent behavior see: School Shooting Epidemic: Could THIS Be the Real Cause?
In contrast, once a psychopath always a psychopath.  Once the genetic brain malformation has fully developed, then the condition is permanent and no amount of testing or nutritional protocols will change a sociopath into an "empath."
So… you have someone in your life you've been secretly wondering about for awhile now. Maybe you've seen them change on a dime in a way that was disturbing, and then, just as quickly, return to the person with whom you're familiar? Maybe there's been some not-so-white lying that surprised you?
While we may never be able to scan the brain of a questionable person, we can look for particular behaviors in combination with external clues…
6 External & Personality Characteristics of Sociopaths/Psychopaths
Common Physical, External Clues (Sociopath Traits)
Deep, dreamless sleepers:  The lack of neural activity in the forebrain appears to destroy the sociopath's ability to dream. These individuals fall immediately into a dreamless sleep and wake up on a dime, almost like a machine being turned on and off.
They love sex:  Besides disrupting oxytocin, the forebrain-amygdala dysfunction also affects testosterone. Both psychopathic men and women have higher than normal testosterone level, giving them a strong sex drive.
Tend to look somewhat male:  These high testosterone levels mean the women may have a prominent adam's apple as well as somewhat broad shoulders and the men, a receding hairline.
Get physically overheated easily:  Both sexes, for some unidentified reason, also seem to function better in cooler climates, for example, preferring the coast to the desert, air conditioning to heat, swimming to sunbathing.
Common Personality Clues
Any history of lying, particularly without remorse, and
The ability to change on a dime into someone you've not experienced before (the "Who ARE you?" syndrome – usually kept hidden and seldom revealed).
My Best Friend, the Sociopath
Why am I writing this?  The school of hard knocks. I started doing intense research about five years ago to get answers on how the hell one of my best friends, whose beloved nickname amongst her wide circle of friends was "Angel," could have scammed me for thousands of dollars and then left the country.
Two wonderful things came out of that experience.
First of all, I wasn't isolated by discovering how I had been deceived.  I got to meet five other fellow scam-ees, all of whom were equally mind blown by what had been done to us.  We became an instant support group for one another.
After adding together as many "loans" as we could track down by word of mouth, the total amount of money "borrowed" when our friend skipped the country totaled over $450,000.
So at least I was in good company. I may have been stupid enough to get scammed, but I wasn't alone and you know what? I really liked my fellow scam-ees. They were good people!
And through our group of six, I eventually learned about dozens and dozens of others, some scammed for money as well, but most were simply duped with what turned out to be, with just a little background checking, self-aggrandizing lies and stories.
Interestingly, when we contacted others to warn them about Angel's deceit, unless they turned out to have actually lost money as well, very few could accept our group experience. Invariably, they chose to believe Angel over the reality of the six of us talking about how she had lied to and stolen from us.
As far as I could tell, this was because Angel had acquired their trust over the years by offering emotional support to all of us. In retrospect, however, I came to realize that her "support" was invariably verbal, and never financial, physical or involving any extensive commitment of her time; in other words, no real sacrifice on her part. Not with anyone.
Psychopaths are masters at seeming like your friend.
The other really great aspect of this experience was that, since this was actually my second close encounter with a sociopath (the first experience occurred some two decades earlier), I set myself the task of understanding how I could be so deceived not once, but twice, so I would make sure it never happened again!
And I have. I've got it down. Which is why I've written this article, and, most especially, so parents can guide their children the way I wish my parents had warned me about these kinds of people!  Because, after all, everyone can be absolutely certain to have a sociopath somewhere in their life: family, home, school, work, church/synagogue/mosque, community, anywhere.
One of every 22 people that we know to be exact.

DO THE MATH!
I will admit, when I first fully understood who Angel was and what had been done to me, I wasted a lot of time feeling guilty and blaming myself.  Been there, done that, D.O.N.T.!!!
If you've been targeted, it just means you're a good person. Simply do your personal work to educate yourself about the physical and emotional characteristics of sociopaths so you can fine tune your radar for the future… and move on! Use that information to create a life with people you trust.
And if you've never been targeted by a psychopath, since we are all surrounded by them, reading this article will hopefully give you some tools to make sure you never will.
For Parents…
Assume your child has at least one psychopathic child in their circle.  Encourage your kid to have self-confidence in their intuitive assessments of others.  Children know when another child's behavior is 'off' or not normal.
Sociopathic children are often fascinating to other kids because they are risk-takers who perform well under pressure.  Especially if your young one tends to be a 'follower,' make sure your child trusts you implicitly, so the communication will stay open between the two of you. You want to hear about any 'red flags' before a potentially  hurtful or dangerous situation arises.
Draw the line at lying.  Period.  Psychopathic children lie shamelessly.  This can be leverage for parents  to weed out inappropriate 'friends.'
But what if you suspect your own child may be a sociopath?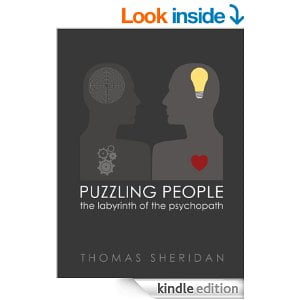 Perhaps your child has an abnormal amount of difficulty understanding empathy or lying.  A brain scan, of course, will tell you for sure whether this will be behavior your child outgrows.
In the meantime, bear in mind that psychopaths actually have traits that can, when channeled correctly, be valued by society: fearlessness, focus, and amorality.  Be your child's active guide towards using those qualities for good!  These kinds of personalities engage well under pressure in situations that call for making challenging decisions totally logically.  The professions that attract people with these characteristics are often the military, politics, corporate CEO's, etc.
Be open in your conversations with your child that you recognize that s/he is different from others.  Remind your child that if their "specialness" is applied to produce results that please others, that will ultimately give them more of what they want than creating harm.  Creating pain for others, and breaking the law, can lead to jail and social isolation.  For an interesting TV show that explores this topic, see the series, Dexter.
Can nutrition correct the psychopathic gene?
What on earth does ANY of this have to do with health or nutrition? Well, researchers agree that sociopathy has a strong genetic component with problematic characteristics often being traced back multiple generations.
Can we prevent the gene from being passed on to future generations? My approach as a health coach is that good nutrition always positively impacts our genetic material.  If a sociopath becomes a parent, good nutrition won't alter her/his brain deformity that's already in place, but it may mean their psychopathic gene is not passed on to their offspring.
Remember, genes are like signposts. They can be turned on or off.
It is entirely possible to have a bad gene which never manifests due to good environmental influences. And the most potent aspect of all environmental influences is always a nutrient-dense diet in combination with attachment parenting and a healthy lifestyle.
If any of this information has caught your attention, I encourage you to check out the resources below.  I have drawn upon all of them for the information in this article.  Also, there are support groups for those who have been targeted.  Just search online for "support group for sociopath victims" to find help.
Does any of this ring a bell for you? 
Anything I've left out in terms of identifying characteristics?  What have you found helpful, either as a victim or parent?  Please do tell!  The more we talk about this largely hidden reality, the more effectively we can deal with this side of our lives.
Resources on Understanding the Psychopathic/Sociopathic Mind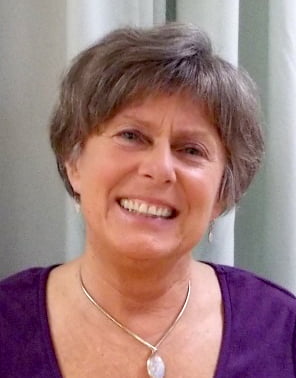 This was a guest post by my sweet friend, Joanie Blaxter, who is now a regular writer around here!  She's been the Ventura County, California chapter leader of the Weston A. Price Foundation since 2010, and you can contact Joanie here for health consultations. Also, find her past guest posts here.