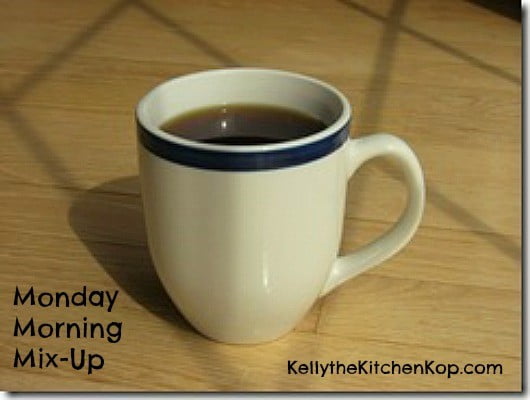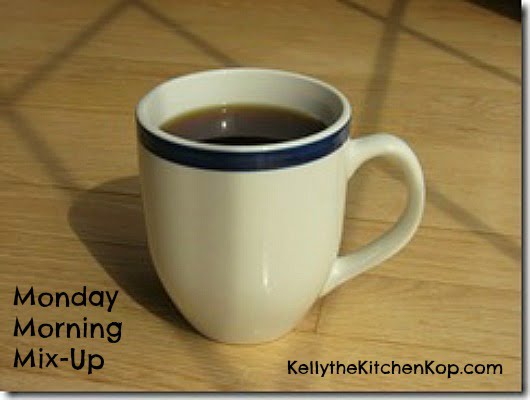 I have a few random things to share here, as always, but first a warning:  there's a fair amount of whining that will be going on today.  Yes, I know there's a pathetic irony in the fact that it's Memorial Day and many in the military gave their lives so that I could sit here in my comfortable home, without threat of danger, and whine about something as insignificant as technical issues…
I thank God for them.
Do you know anyone in the military now or who served in the past that you would like to say thank you to?  Feel free to do so in the comments!  I want to send out a special thank you to my friend Gregg who is in Afghanistan, and his wife, Hallee.  Gregg is actually working there as a civilian presently, but he gave years of his life serving in the military and is still in danger there now.  Hallee is home doing the single Mom thing, which is one of the most difficult jobs there is.
Feel free to skip this one and move on to the next bullet if you don't want to listen to me whine. I'm writing this in the van on our way home from Canton, Michigan (near Detroit) where we spent the weekend at a soccer tournament for two of our sons.  The day before we left I was feeling good because I had Monday's post completely done.  When I hit "save" on my Windows virtual machine (which is where I run my awesome blog writing program, Windows Live Writer, on my Mac), I got a message saying I was out of room on my hard drive and couldn't save.  (How in the world can I be out of space on my new Mac you wonder?  It's from all the videos sitting on the hard drive for my upcoming Rookie Class – I've lost so much data from computer glitches in the past, I'm afraid to move them somewhere else.)  So the point is that this caused a virtual machine error and now I can't RE-OPEN any of it.  ALL my post drafts (literally 200-300 of them) AND my whole money program (where I enter in all my personal and business info for taxes) are on there.  Of course the Virtual Box developers (the virtual machine I use) don't give you any phone numbers to CALL someone to help you, all you can do is put up a ticket on their forum and HOPE that someone MIGHT reply to you.  They've been sporadic in the past with their replies.  If all that wasn't bad enough, I'm also still dealing with some pictures not working in my posts, then my iPhone wasn't uploading pictures right (it wanted to upload 101 duplicates, cute huh?  Yeah, cause I have so much extra room on my hard drive and all…), and THEN I had the newsletter all done that I wanted to get out before I left and when I sent myself a test copy it came through ALL wonky.  When everything in me wanted to hyperventilate over all this, instead I had to close my computer and leave for the weekend.  You fellow type-A's know how easy that is to do.  I had to say to myself over and over, "This is NOT a big deal in the whole scheme of life.  This is NOT a real problem.  Let it go.  Go enjoy the weekend with your family."  So I did.  I tried my best to block it out.  I told myself, "Forget about it, you don't HAVE to do a post for Monday, it's a holiday anyway."  But yet here I am, probably because I wanted to VENT, so if you're still here, I appreciate you "listening" and please just shoot up a quick prayer that God does the impossible (which He often does) and helps me with these tech issues AGAIN.  Then say a prayer for those with real problems.  Thanks!
Sonia & I left early with the kids Friday for the tournament (the guys met us later) and went to Zingermans for lunch.  You would love this place!  You have to look past the $12.50 sandwiches and remember that you get what you pay for.  The meat is from sustainable farms, they have a stock on the menu that is made from real Amish chicken and cooked for eight hours – real stock!  (Here's how to make it yourself for much cheaper, though.)  They make their own cheese and breads, and they also have chicken livers on their menu!  But no, I didn't get those.  I got one of their delicious sandwiches – go to that link and look at the menu, you'll be drooling I'm telling ya.  Then in between games on Saturday, Sonia & I went to Trader Joe's and Whole Foods Market.  We tried to get the bulk of what we needed at TJ's (I'm still irked about WFM pulling raw milk off their shelves a while back, and in states where it's legal!), but they just didn't have all that we needed so we had to get more than we wanted to at WFM.
Have you signed up for my Kitchen Kop Newsletter yet?  I don't send them out very often, but soon I'll be sharing some scoop there about my upcoming Real Food Rookie Class…as soon as I can figure out how to get the formatting to work that is.  Could be a while judging by how good I am at fixing tech issues…
Any overwhelmed Moms out there? Just in case you haven't heard enough whining for this week, you might want to go sign up for my Kitchen Kop page (not my regular page but my blog page) and read the thread that starts with, "Why can't I do it all?"  (You'll have to scroll down a bit.)  There is a great conversation there and I post my longest (and most personal) FB comment ever in one of my replies.  (Normally I save my long-windedness for you, my faithful blog readers, aren't you lucky? NOT!)  I mention there that it's killing me these days when I check my Alexa rank since it has gone the wrong way lately.  I was so excited a while back that I made it to the top 100,000 websites (sounds pathetic that I'd be excited about that, but it's actually good when you think of the millions of sites out there and I started around 9 million or so), but apparently those Alexa peeps and their computers really notice when you're not posting as much and trying to get a Rookie Class done, dang it.  Yes, I know I should just not go look there, but once I got rid of my Google ads and my blog income dropped significantly, my stats became an alternate tangible way to gauge things. One thing that might help is if you would do me a favor and go there to add a review if you haven't already.  You'll probably have to sign in, but I'd really appreciate it!  Unless you're going to say that the Kitchen Kop is a big fat whiner, then nevermind.  🙂
I apologize for the lame line-up this week for the Monday Mix-Up – I promise I had a lot more interesting stuff for you in the FIRST draft, and next week will be better, and I won't whine anymore.  But now we're home, it's late, I'm not unpacked, and I'm ready to be DONE on this computer.  Have a great week everyone!