My Mom isn't doing well guys.  She's going downhill so fast that we're all still trying to get our brains around it.  🙁  I'm with her a lot (along with my siblings and Mom's army of friends), which is right where I need to be, and thankfully my hubs and good friends are keeping things running smoothly at home.  I can't tell you how thankful I am for my siblings (we've always been close and that helps right now SO much), and for all our family and friends who are stepping in and showing their love in a zillion ways.  Life is so precious, and if you've been in this situation you know that support right now just means more than words can cover.  Mom is going to give treatment a go, so we're praying it just gives us a little more time with her.
Earlier in the week I got a few things pulled together for today's post (mostly stuff I saw on Facebook), here we go…
The below pic is from my Facebook page last week.  There are several reasons for why it's true. One of the biggies is the cheap, low-quality oils used for cooking and food prep in restaurants and the processed food industry. With extremely few exceptions they are damaged from heavy industrial proces

sing (chemical solvents, high heat and pressure, oxidized, bleached, deodorized), polyunsaturated (hello, inflammation and transfats formed by cooking), and GMO (hello, Roundup).  

By cooking your own food, YOU can choose your cooking fats and oils to be natural, health-promoting and nutritious. Click here to find out which oils and fats work FOR your health and which ones to steer clear of.
Speaking of Facebook, don't forget to go to my page, and next to the 'like' button, click the drop down thingy and select "get notifications" otherwise FB plays games and doesn't let you see my stuff!
I'm not even much of a dog person, but this is absolutely precious:

Thank you Peggy for sharing this:  No More Tooth Fillings?
Don't these frozen banana bites from Keeper of the Home look SOOOOO yum?  Frozen Banana Bites: The Perfect Summertime Treat!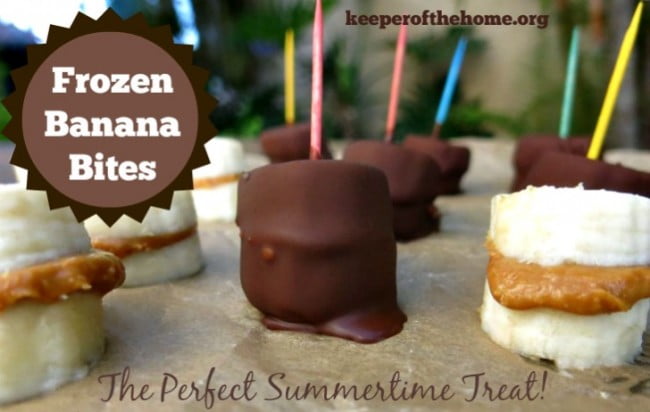 Another good pic from FB last week: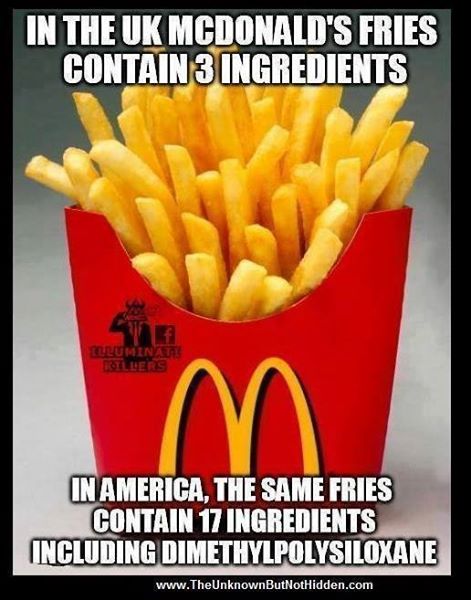 The wait is over. Nina Planck's new cookbook is hot off the press — check it out here!
Have a great week everyone, and please pray for my Mom…