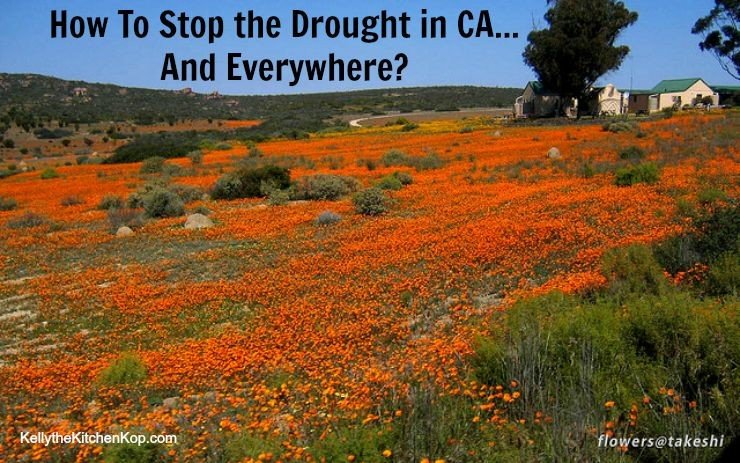 By Joanie Blaxter, founder of Follow Your Gut
How to Stop the Drought in California
Out here in my home state of California, there's excellent news about our four years of drought! The weather patterns appear to be shaping up for what we so desperately need: lots of rain from an El Nino event for winter 2015-16.
(Update 2/11/18: Or so we thought! Three years later and most of California is still in the grip of mild to severe drought conditions.)
Getting lots of rain after a prolonged dry period is GREAT, except for one thing.
When the soil is open, uncovered and hard-baked, as tends to increasingly occur as a drought drags on, often times much needed rain cannot soak into the ground.  Instead, it runs off creating dangerous flooding and landslides, dumping into roaring rivers, leaving bizarrely still-parched earth and withering plants behind.
The drier the ground and harder the rainfall, the greater the risk for environmental disaster.  You can bet all of us out here in hilly southern CA are praying for rain this coming winter…
Just please, Lord, let it be gentle and continuous!
We've Always Had Periodic Drought, How Bad Can This One REALLY Be?
Ahhh, yes, drought is a fact of life on planet earth.  But there are two things to bear in mind about what's categorically different about right now.
First of all, 2012-14, so far, has been the most severe CA drought in 1,200 years.  That's a looooong time.
Second, the last time we had atmospheric carbon (also known as "greenhouse gas") levels this high was somewhere around 800,000-15,000,000 years ago.  So, no, we've never had a CA drought in conjunction with this much climate instability in recorded human history before.
We need to be paying attention.
We need to make as many choices as we can to help reverse this situation.  DON'T DESPAIR, dear reader, hang in, the good stuff is coming up!
Besides hot weather, what else majorly dries up and destroys healthy soil?  
Plowing and industrial crop cultivation.  And if there's anything California has a LOT of, it's John-Deere-destroyed, monocrop, conventionally treated fields.
In fact, unsustainable agricultural practices appear to be slowly turning the entire world, mile by mile, into a desert.  Global, aerial photography shows clearly that worldwide, land is increasingly desertifying, particularly in areas of commercial, monocrop agriculture.
Fields of crops that are regularly irritated are, nevertheless, desertifying before our very eyes!
How can this be?
Because conventional, chemical-laden farming methods are so destructive to the soil. They:
Kill critically important microbiology and organisms living in the earth and
Deplete necessary nutrients. As the soil becomes increasingly unhealthy, it
Is less and less able to hold water.
Hence, the increased need for irrigation over time.
Water, Water Everywhere, But… What Color Is It?
One of the most important aspects for judging the health of soil is determined by the amount of water it naturally holds without artificial irrigation.   Fertile soil is not only darker, more alive with microorganisms, and nutrient-and-carbon-dense, but also naturally retains more water.
Water held in the landscape, that is, in both the earth as well as the vegetation that grows upon it, is known as "green" water.  "Blue" water, in contrast, is contained in specific bodies of water like a pond, lake, river, ocean, etc.
We've all had the experience of how much more temperate a coastal or lakeside area is than inland – cooler in the heat of summer and warmer during winter.  This is known as the mitigating effect of blue water.
Healthy Soil Attracts Much Needed Rain, Brittle Areas Discourage It
What we don't hear much about, though, is that green water also has a similar, regulating effect on our weather patterns. Landscape without much water heats faster, as does the air above it. Thus, water in the soil and the plants growing in it act like the earth's air conditioner.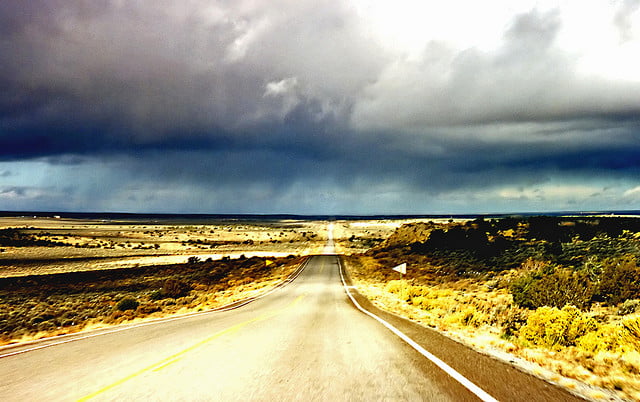 Rainclouds moving in from the coast avoid drier, hotter ground and instead, dump their rain in cooler, moister, more vegetated regions like forests or areas north. For mountainous regions, particularly during summer, this can mean potentially more extreme weather patterns like violent thunderstorms accompanied by flooding in low-lying regions.
For example (Don't just skip over this statistic, it represents enormous, generation-by-generation climate change!), rainfall in Europe over the last century has been reduced by 20% in the southern Mediterranean, but increased by 20% further north in Scandinavia. (Source: Cows Save the Planet by Judith Schwartz, pg 83.)
As Michal Kravcik, one of the authors of Water for the Recovery of the Planet: A New Paradigm states:
Our legislation protects water in rivers, lakes and underground stores… Soil is a huge basin for water but we have no laws protecting it.

But this (green) water is more important to us than water in rivers, particularly in terms of maintaining local climates. 

(Emphasis mine, Source: Cows Save the Planet by Judith Schwartz, pg 84)
So, an important key to climate balance turns out to be healthy soil with healthy plants growing abundantly upon it.
Carbon Cycle 101
So, "atmospheric carbon," I know it's associated with climate change, but what exactly is it again?  And how does it affect the weather?
Carbon can be bound up in either soil, water or air (as in "atmospheric"), all of which must be kept in correct balance for the planet to remain stable.
Furthermore, carbon moves from a solid state in soil into the air through the effects of heat and burning.  This is how the air becomes 'dirty' with too much carbon from belching factories, polluting cars, forest fires, and even volcanic eruptions.
And, in reverse, enhancing soil fertility actually recaptures atmospheric carbon from the air by re-stabilizing it back into a solid state in the form of soil and growing plants.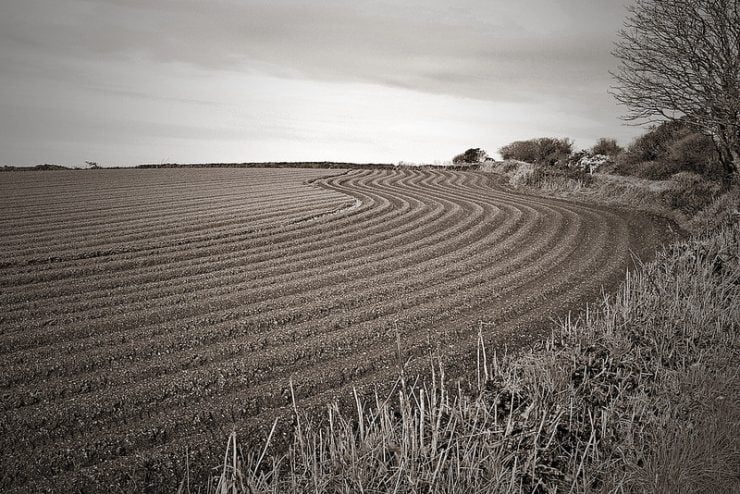 Surprisingly, one-third of all atmospheric carbon pollution comes from agriculture.
Why?  Many layers of reasons, but one of the simplest is the heating effects of the sun on open ground.
By mother nature's design, soil is meant to be always protected by shade from trees, growing grass and plants, and leaves or various decomposing materials on the ground.  This natural cover protects the carbon within soil from freely evaporating into the air.
Every time we plow, every time we leave the earth uncovered to the sun, precious carbon begins to chemically convert and float up from the soil into the atmosphere.  Carbon is critical to soil fertility so this practice strips the earth of its health, not to mention its water content.
According to Dr. Rattan Lal, the director of Ohio State University's Carbon Management and Sequestration Center, we have lost 50-70% of soil-based carbon in the world's cultivated soil back into the atmosphere, comparable to billions and billions of tons, due largely to unsustainable farming practices. (Source: Soil As Carbon Storehouse: New Weapon in Climate Fight?)
The next time you drive by an agricultural field with plowed row after row after row, I want you to imagine invisible carbon clouds billowing up and increasing our greenhouse gas levels.
Healthy Soil = Healthy Climate

Australian soil expert and ecologist, Dr. Christine Jones says that retaining carbon in the soil does more than just sequester atmospheric carbon back into the earth.  Jones says that every 1% increase in soil carbon also leads to 16.8 liters of water being retained in a square meter of earth.
That translates to an 2 extra buckets of water being retained in every 3′ 3″ square section of ground – with just a 1% increase in soil carbon and fertility!  (Source: Cows Save the Planet by Judith Schwartz, pg 89.)
Increased moisture in the soil then attracts more rainfall to that area.  Does your organic backyard garden have a positive effect on your local weather? You're darn tootin'!
Why Organic Is Not Enough
This approach to soil health is actually "beyond organic."  Organic simply means chemical and/or pesticide free.  It does not, be definition, address soil fertility in any way.  It is entirely possible to farm or ranch 100% organically AND unsustainably!
The beyond-organic, more nature-based approach to food production is named, depending on who you're reading, Holistic Management Livestock Grazing, Carbon Farming, Grass Farming or Regenerative Agriculture.  These all, however, describe basically the same principles: how to support and increase soil fertility through restorative food production practices.
Greening Our Cities
Furthermore, increasing levels of climate instability can be due not only to degraded, dried out soil, but also to a lack of soil altogether.
"Lack of soil" is another way to describe cities and suburban areas. It's a locale in which the earth, trees and plants have all been bulldozed and covered over with non-porous material.
As Kravcik says, 
According to our estimates, each year over 700 billion cubic meters of rainwater vanishes from the continents. This is water that in the past had been soaked and saturated in soil, and evaporated in the atmosphere. 

We need to keep rainwater on the land, yet we're still asphalting, roofing and clearing the landscape – all the while draining rainwater out of the city and bringing spring water in from rural areas.  

(Emphasis mine, Source: Cows Save the Planet by Judith Schwartz, pg 84)
In order to boost soil productivity and increase our resilience to flood and drought, we must begin to develop healthier soil everywhere: cities, towns, open land and farms alike.
This means:
Creating urban infrastructure and landscaping that will create more soil-and-plant-friendly spaces while returning valuable rainwater to the earth.
Converting our food-growing methods from unsustainable, pesticide-laden, petrochemically-based monocrops to organic, animal-integrated Regenerative Agriculture and Holistic Management Livestock Grazing.
Where the "Experts" Get It Wrong:  It's Not Just About Using Less Water
This kind of systemic approach is dramatically different from that of academics who simply tally up the number of gallons of water used. "Bean counting" analysis that approaches the issue of drought deductively with details and statistics offers overly simplistic suggestions like, Reduce meat consumption.  
Think of all the ways we burn carbon up into the sky: all our motor-driven vehicles, all our belching factories burning fossil fuels, coal and natural gas, plowed fields, etc. According to Rodale Institute, however much greenhouse gases we produce, nevertheless, we still have the capacity to convert all of that – and more! – back into rich, soil-based carbon… if we simply switch to the restorative model of food production. (Source: Regenerative Organic Agriculture and Climate Change.)
Furthermore, as soil expert Rattan Lal points out, it's not a matter of IF we can feed the world with this paradigm.  Restorative agriculture is, in fact, THE direction in which we should be moving because "We cannot feed people if soil is degraded."
We must move beyond in-the-box thinking that totally misses the big picture of what can be done to positively impact weather cycles. Reversing drought and extreme weather starts with putting more carbon and oxygen back into our atmosphere by replacing large-scale, industrial food production with Regenerative Agriculture and Holistically Managed Livestock Grazing methods.
So what is the single most important thing you can do?  
Buy your food direct from farmers and ranchers who live these principles!
Farmers who talk about improving their soil with each harvest.  Ranchers who move their animals on a regular basis so the soil will be enriched with each rotation. (For a good example, see the short video clip (2min 29sec) showing how "grass farmer' Joel Salatin moves his pigs every 5 days on to fresh pasture, as opposed to how most farmers keep pigs which is permanently in a single paddock.)
And, of course, the other big plus which I haven't even really talked about – food grown this way also naturally restores nutrients back into what we eat!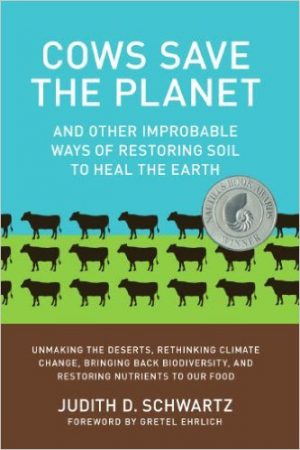 What else can we do?  Install a grey water system. Recycle and compost. Mulch our gardens so the soil is never uncovered.  Plant our roof with greenery.  Sky's the limit!
Tell us what you do create better soil and save water.
Inspiration for this article came primarily from the highly recommended, well researched and very readable book: Cows Save the Planet: And Other Improbable Ways of Restoring Soil to Heal the Earth by Judith D. Schwartz.
TED Talks  Allan Savory: How to fight desertification and reverse climate change
22min 20sec, over 3 million views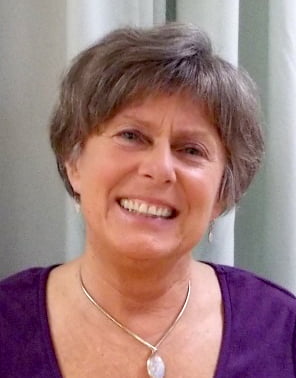 This was a guest post by my sweet friend, Joanie Blaxter, who is now a regular writer around here! 
Joanie has been the Ventura, California chapter leader of the Weston A. Price Foundation since 2010, and you can contact Joanie here for health consultations. Also, find all her past posts here.
Disclaimer: Neither Joanie nor I are health professionals!  Use what you read here for your own research and then consult with a natural-minded doctor or health professional you trust to find what is best and right for YOU.  Read my entire disclaimer here, and also note that there may be affiliate links in this post.