Good morning readers, I hope you're all beginning to feel the Christmas spirit!  I've got lots of goodies for you today…
Kent got his Christmas present early, he wanted one of these stationary bikes instead of getting a gym membership for the winter like he has before.  And of course Mr. Self-Discipline has been on it regularly since we got it.
Remember I told you about my skin cancer in this post?  Well, I canceled my appointment with the surgeon because I really thought that this cream was helping.  But the rotten area under my chin is giving me fits again, grrrr…  So now I'm going to try this black skin salve that others at that post highly recommended.  If that doesn't work, it's off to the surgeon after all to get this puppy GONE.
Don't you love it when the main stream starts to catch up a little bit?  The New York Times acknowledged that raw milk can be a cure for allergies!  Read about it here.  And another mainstream news source admitted that organic milk is more heart-healthy than conventional milk.  Here are my posts about raw milk all in one spot.  And check out this powerful graphic on the right!
I'm going off the normal topics for a minute now, because it's Monday and because I just want to…  The priest at Mass yesterday gave an awesome homily about what has made many of our past popes great, and how Pope Francis is already showing his greatness in his love for the poor.  This article about why Time Magazine chose him as 2013 Person of the Year is a must-read.  It makes me love him even more.   It also makes me ask God how we should be showing love to the poor…  I'd love to do more, but how does that happen while homeschooling, working full time, keeping up the house, etc. etc.  I'm already not very good at keeping up on everything as it is.  I try to tell myself that there will be a season for all of that later, but still…
One thing I'm trying to teach the kids, something that we can do right now, in this season especially, is perform random acts of kindness.  I want them to learn to be aware of people around them who may be hurting and need help of some kind.  I also want to teach them how to do it humbly, preferably without anyone having a clue who it was, which is why I'm not sharing specifics about the fun we've had with this!  I loved Kristen's post a while back, 3 Ways to Practice Radical Kindness When Dining Out.
Have you watched any good Christmas movies lately?  Our FAVORITES are Elf and the Home Alone movies.  (Any others we should catch this year?)  And if there are any popcorn freaks on your Christmas list, how about this perfect gift set??

This stainless steel popcorn popper is highly rated on Amazon AND by me, and this GMO Project Verified heirloom popcorn is a special, tiny kernel variety with a thin hull that disintegrates when popped! Be sure to include a healthy fat for cooking it in.  Get the popcorn popper here.  Get the heirloom popcorn here.  Get the coconut oil here.  (Those are affiliate links – thanks for your support reader friends!)  And here is my traditional popcorn recipe and my kettle corn recipe.
What would you add to this Facebook stream about how the Weston A. Price Foundation has helped you or your family?
This one cracked me up on Facebook last week – a Christmas card fiasco.  🙂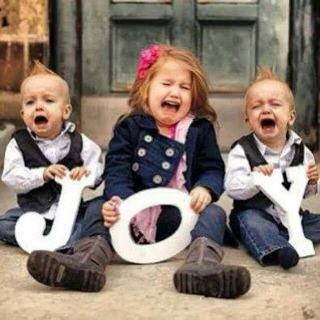 And now, for an awesome, inspiring, heartwarming video — you'll love this one!  (Thanks Jill for sharing it with me!)