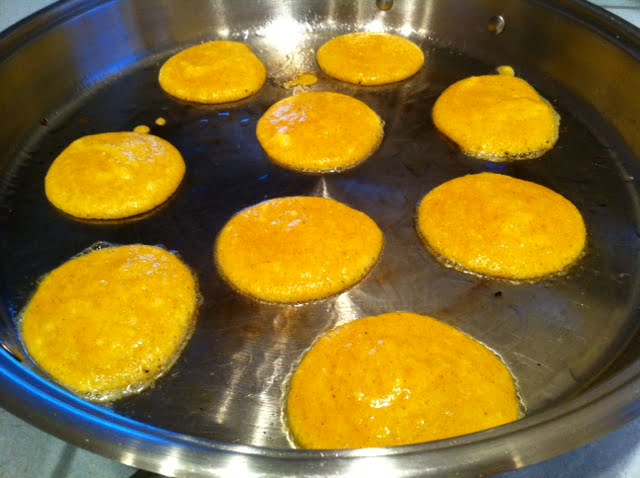 Halloween Pancakes
Instructions
Separate eggs. In one bowl, whip egg whites a few minutes until frothy/foamy.  This part makes the pancakes more fluffy according to Katie, so I wouldn't risk skipping this step.  It only takes a couple minutes with my hand blender.  (Get a hand blender here.)
In a separate bowl, mix the following well:  yolks, squash, flour, maple syrup, vanilla, spices, salt, and baking powder.  Carefully fold in egg whites.
I cooked them in my favorite stainless steel electric pan in bacon grease, or ghee is good, too.  Brown well on each side, serve with plenty of butter and real maple syrup.
Makes 16 silver dollar sized pancakes.
Recipe by Kelly the Kitchen Kop at https://kellythekitchenkop.com/halloween-pancakes-grain-free-gluten-free-fluffy-and-tasty/