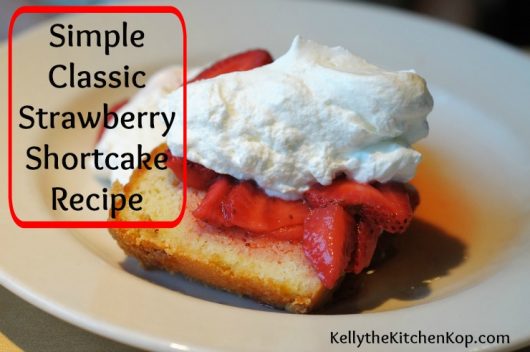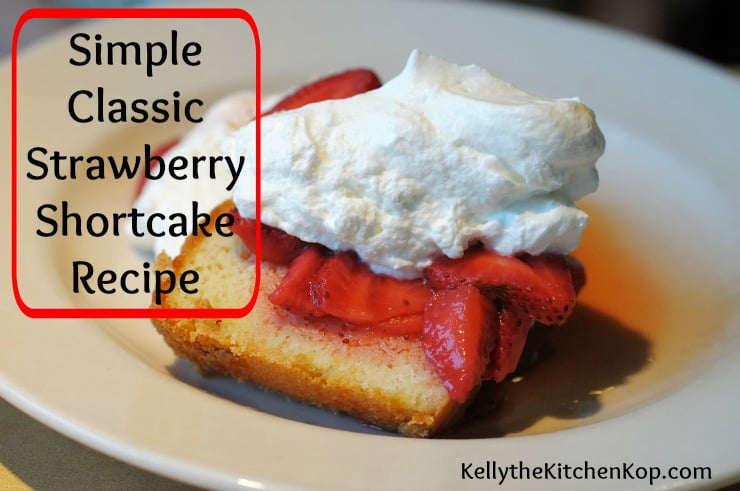 Easy Strawberry Shortcake Recipe
Yield 8-10 servings
Makes about 8-10 servings, depending on the size and what pan you use. 
It's easy and delicious!
If you double the recipe, it fits fine in a 9x13 pan.
Ingredients
For the cake:
For the Strawberry Topping:
About 4 cups strawberries, fresh or frozen
1/4-1/2 cup organic sugar, depends on how you like it
Instructions
Preheat the oven to 350* and butter your baking dish.  I used a pretty one like this, but a square baking pan is fine too.
In a big mixing bowl or your Bosch (my Bosch is still going strong after over 10 years and I love that it has such a big bowl compared to a Kitchen Aid, read more about it here), mix eggs until they thicken, about 3-4 minutes.  Add the sugar in slowly and mix, then mix in the milk, butter, and vanilla (or lemon extract), then the baking powder and flour.  Finish mixing just until combined.  Pour batter into your greased pan and bake for 20-25 minutes until the top feels set.  You can use the toothpick test if you'd like.
While the cake is baking, get your strawberries ready…
If you're using fresh, mash up the strawberries with the 1/4 to 1/2 cup sugar and let set.  If you're using frozen, put the strawberries and sugar in a saucepan and chop them with your spoon as they heat up.  You may need to add a bit of water if it's too thick.  Once it's all broken up and resembles a sauce, turn off the heat and set aside.
Also while the cake is baking, make the real whipped cream.  (I rinsed out my Bosch so I could whip it up in there, it's so nice being able to turn it on and walk away.)
To serve cut each person a piece of cake, spoon strawberries over the top, and add a dollop of whipped cream, that's it!
Recipe by Kelly the Kitchen Kop at https://kellythekitchenkop.com/easy-strawberry-shortcake-recipe-with-einkorn-flour/