Good morning readers.  I'm trying a new thing this week called, "NOT scrambling at the last minute to finish my Monday post", so I'm writing this on a Friday morning.  I've really got to get back to taking Sundays off (working at home makes that tricky), so this is my big attempt.  Soooo here's what I've got going on this weekend if anyone cares; if not, scroll on down to the links.  🙂
Tomorrow my daughter and I get to go shopping for a girl day with my family to celebrate my niece's 30th birthday.  (I was a senior in high school when she was born and everyone who knew me then heard ALL about her ALL the time.)  I cry when I think about Mom not being with us tomorrow, she always loved our girl days like the rest of us do.  🙁  We're going to a indoor outlet mall on the other side of the state in Auburn Hills (Great Lakes Crossings) — I LOVE outlets, because that's where things cost what they should cost.  KWIM?  (That's "know what I mean", for you non-texters.  LOL.  Oops, that's "laughing out loud" or "lots of laughs".)
Here's what I've found for you this week…
You probably know that beans are good for you, but do you know how to soak them and how long to cook beans for the best digestibility?  Learn all about that in Katie's Everything Beans book!  (Isn't this a neat book cover?)
This article caught my eye about a common cooking mistake we should all avoid:  overcrowding!  "Never ever will root vegetables, overloaded in a pan in the oven, caramelize and crisp the way you want them to. It just won't happen. Instead, the vegetables will sweat, like old men in a steam room. And no matter how high you turn the heat under your skillet, if that pan is jam-packed with meat, it will never sear to a crisp brown crust. It's going to get wet and gray. That's just the hard truth of the matter."  We all want to cook things in ONE batch to save time though, right?  That's why, I'll say it again, this is my FAVORITE pan (read about it at that link or get one here) because it's big enough to do everything in one batch!
We're going to see this movie on Valentines Day — it makes a bigger impact the more who go on opening weekend.  Just as we need to vote with our DOLLARS on the food we want more available to us, we need to do the same when it comes to our *entertainment*!  Here's the movie trailer for "Old-Fashioned":
That's the kind of movie that I will BUY when it comes out, because I want my kids to watch it over and over again.  I'm also buying these:  Heaven is for Real, God's Not Dead, and When the Game Stands Tall (my favorites of 2014!), but I can't decide if I want to buy them on DVD or digital.  (Click on the links to buy.)  I love those movies!  We already have Fireproof (anyone in a troubled marriage should watch that, even though it's a little cheesy), and Courageous (also a little cheesy, but I still loved it!).  Do you have more like these to suggest??  Speaking of cheesy, here's what I love about these movies:  it teaches our sons to be REAL men and our daughters not to settle for less when they marry.  Of course no one is perfect, but I'm talking about men who do the right thing even when it's difficult, who treat women respectfully, who aren't afraid of hard work, who know how to sacrifice for others, and most importantly, who love God.  Thankfully our kids have grown up with an awesome example of a real man right in our home (and Kent had that example in HIS Dad), but many don't have that, so showing them movies like this can really make a difference.
Here's one more that looks sweet and frustrating at the same time (when it comes to our rights being stripped away!), called, "Still Mine" (and here's the back story):
Anyone else love avocados?  I love them in salads or on sandwiches, or even just a slice with some olive oil and salt on it, and I guess there's going to be a Super Bowl commercial about avocados this year (which will be over by the time you see this post).  The only thing about avocados that kind of bugs me, though, is that when fat comes up in conversation with whomever, and I mention how we all need more healthy fats in our diet, everyone almost always says something like, "Yeah, I eat a lot of avocados."  I'll say, "Well, I'm talking about getting in more saturated fats from pastured animals, like butter, ghee, beef tallow or lard…"  That's when their eyes usually glaze over.  Here's my easy homemade guacamole recipe: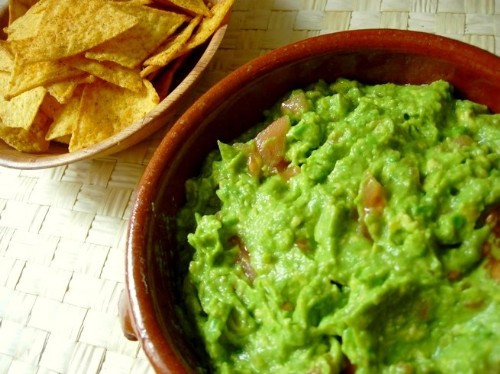 Here's a scary video below about fast-food fries.  Instead of that, let's all just cut an organic potato at home and fry it up in our own healthy oil like beef tallow or lard.  (Those are two very traditional and healthy fats if they're from pastured animals!)  Here's my homemade French fries recipe, they are SO good.  Watch the video here:
Last video today, but you have to see this.  You've probably seen the internet and the news going crazy about measles lately, but take a look at how measles was viewed years ago (hint, no big deal):

By the way, I know that for a very few, measles IS a big deal, but we could say that about EVERYTHING.  Did you see my post from the other day, Why All the Anger? Arizona Cardiologist Responds to Critics Regarding Measles Vaccine.
Did you know that Maine is ahead of the curve on food freedom, with eleven towns in the state having passed food sovereignty ordinances?  "Who decides? Who decides what we eat? Who decides if we have access to food that we choose? Who decides if we have access to food that sustains our health and our economies? Just WHO or WHAT was making these decisions? And, even more importantly, who had the right to decide?"  One more quote: "What is food sovereignty? Food sovereignty puts those who eat and those who grow food at the heart of the decision-making about our food and farming rather than the demands of markets and corporations. It says that access to food is a human right. It prioritizes local and national markets, and empowers peasant and family-farmer driven, ecological agriculture."  This should concern us ALL.  Click here to read the rest from the Farm to Consumer Legal Defense Fund.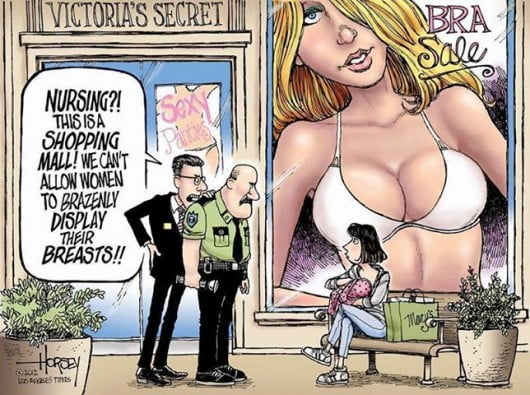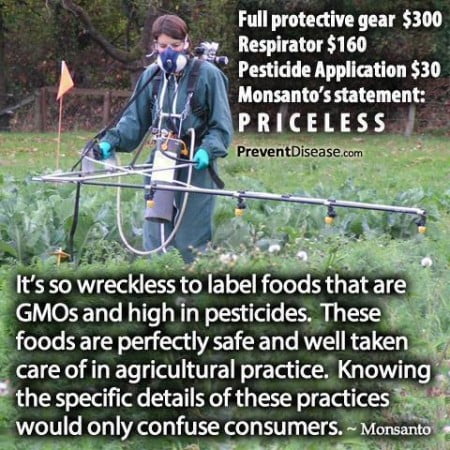 And now…  A funny one.  🙂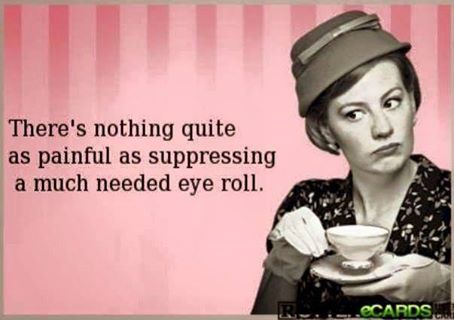 Did you catch all of last week's posts?  Here they are in case you missed them: