We're Florida bound!  If you want to follow our adventures, be sure to connect with me over on Twitter and Facebook, and I'll try to share anything interesting that comes up on our trip.  As I write this we're on our way and I've already been sharing exciting things like how Kent and I got us all packed and out of the house this morning without even a little spat, now that's a good start to a vacation, ha!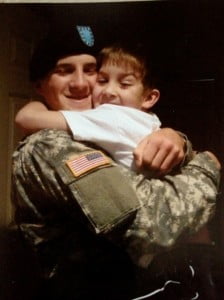 Local readers, do you remember I told you in this post about our friends, the Pletzkes, and all the hardships they've been through, especially in the past year?  Spencer, their 11 year old, was diagnosed with a rare, severe seizure disorder at 3 years old and has been hospitalized 53 times so far; their 2nd oldest son, Kyle, was severely injured in Afghanistan in late December while serving our country, and will be in rehab for at least another year.  We're blessed to live in a truly unique community where everyone has a huge heart and they care about others like you wouldn't believe.  (Rockford, Michigan, just North of Grand Rapids.)  Two local business owners, Cory of Rockford Lanes and John of The Corner Bar, with help from a few more of us who love the Pletzkes, are organizing a huge benefit on August 24th to help them with all the extra medical expenses.  If you know any businesses who would be willing to help with a sponsorship (they'll get lots of mentions by radio personalities, logos on t-shirts, and more) or with auction item donations, we'd be very grateful!  Have them contact Cory:  616-866-0200.  ALSO, please come help support this family and join us downtown on 8/24 for bowling, live music (behind the bowling alley), free food for bowlers from the Corner Bar, a silent auction and a live auction, too!
I've been wanting to update you on this story for a while now.  Thankfully the parents have custody back of their baby and they're suing, which they should, but watch this shocking video of him being taken from his mom!!!  I love how ticked off Megyn Kelly is, because I was, too.  (It's the second video on that page.)
Here's a great pic from Facebook: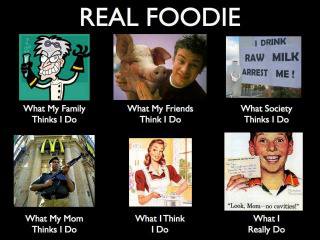 Here's a quick reminder of how gmail is messing with us lately…  Apparently they've changed things up, and if you haven't seen it in your box yet, you will soon.  (Disregard if you don't use Gmail OR if you don't get my updates to your inbox, and if so, why not?)  The new "tab update" will make emails from me appear in your "Promotions" folder.  To ensure you see ALL email updates, go back to your "Promotions" folder, right click on this email, and choose, "Move to tab | Primary."  Frustrating, I know…
This one I'm basically linking to just so I have it handy for the future, but I'm happy to let you benefit from it, too!  It's a reader question on Facebook with some don't-miss ideas for when you're traveling the Lake Michigan shoreline – stuff to do and restaurants, too.  Read all the great suggestions here.
Don't forget that this online cooking class is only on sale a few more days and the price goes up to $199 – right now you can get it for as low as $69!  Click here to learn more.
Is the vaccine issue on your radar?  If not, it should be, even if you don't have little kids, because flu shots are being pushed on us everywhere we turn, too.  West Michigan Readers:  Coming up on Saturday the Muskegon WAPF chapter is hosting an event with vaccine expert, Mary Tocco on vaccine responsibilities, risks and rights.  Click here for all the details on the event!  (Note that you'll need to join as a Meetup member before you'll be able to see the ticket info.)  Here's my post full of vaccine info and how we came to our own decisions with our kids.
We're taking a big cooler full of our own meat down to Florida with us, including grassfed marinated flanks for our family favorite meal:  Fajitas.  Yummo.  I figured that would be easier than tracking down decent meats while we're there.  Can't find local pastured meats by you?  You can order safe meat online here, AND while you're ordering, also get some beef tallow so you can make homemade fries or onion rings or chicken nuggets!  (I buy it in 5 gallon tubs and freeze it in 1 gallon containers.)