Here we go again… Lately I've been replacing the pictures in some of my older posts, which were pretty darn pathetic, with new ones that have sometimes been taken myself and other times I've had help.  I thought I'd share a few more of these before and after recipe photos with you just to show you the transformation and maybe give you a chuckle, even though it's kind of embarrassing to show you these.  I call myself a food blogger?!!!  (See my first post of before and after recipe photos here and #2 is here.)
1.  The first one, above, was a pretty appetizing shot of my real food protein shake huh?  NOT.  I like this one much better.  (Read at the post all about why I avoid protein/soybean powder, or "whey protein", and make this real food version instead.  The kids love it and it's a great way to get a bunch of good nutrients into them!)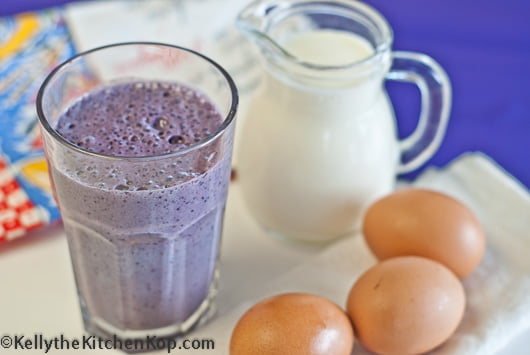 2.  The original picture of this Parmesan Garlic Chicken is a little scary.  Check out the new picture here.
3.  This one had no picture at all, but doesn't my No-Grain Tabouli look yummy here?  If you're a carb-watcher, this is super flavorful and satisfying.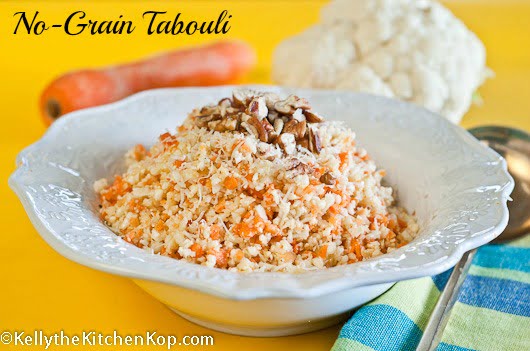 4.  Lemon berry cake is not the easiest recipe to photograph but the new one is much better than this!  The flavors in this cake all come together so nicely with a little sweet and a little tanginess.  There's also a link at that recipe for how to make homemade pie filling since the junky ones at the store all have preservatives and high fructose corn syrup.
5.  Another doozy:  my original waffles picture.  And check out the new and improved waffles picture here, the only thing both pictures are missing is a great big blob of butter on top!
If you like these posts, I'm sure there will be more!
Original protein powder photo credit