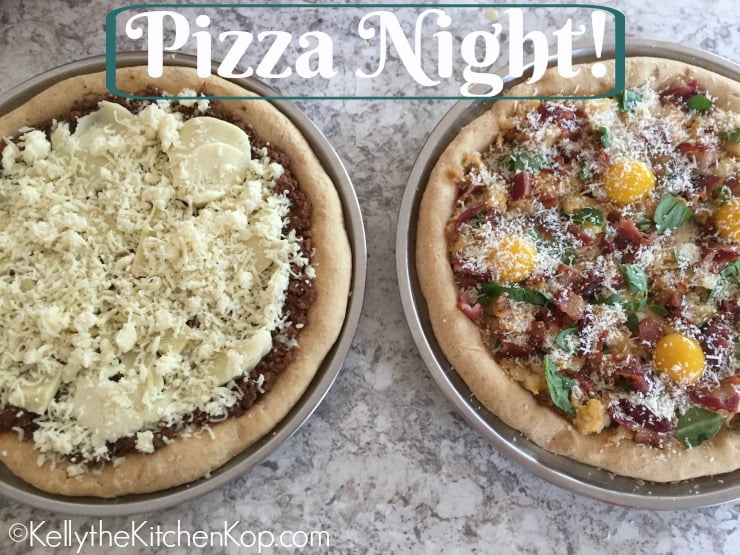 Hey friends, it's been a while since I've done a mix-up post, so hopefully you're not all off camping for the holiday — maybe you're having a nice chill weekend around home like we are.  Has anyone else out there vowed to NEVER camp again?  Ohhh it just feels good to reiterate that…  The last time we went cured Kent and I for life.
Check out the pizzas we made the other day!
For one we just made this simple sloppy Joe pizza (a good way to do something different with your sloppy Joe leftovers), but for the other one, we were trying to recreate a pizza we had with our son in Detroit from a place called Ottava Via that is now everyone's family favorite.  I was fresh out of foie gras and rosemary apple butter, but winged it with the rest.  We used bacon, onions caramelized with balsamic vinegar, a little bit of homemade apple sauce, cooked potatoes, arugula and spinach, parmesan, and pastured eggs on top — weird ingredients, right?  It's like breakfast and a crazy mix of yumminess all together in your mouth.  As expected, it wasn't as good as we had hoped (I think I need a pizza oven!), but it was darn close.  Check out the actual picture of when we had it in Detroit.
Our summer has been really nice with a little less running around, but it's that time of year where I have to wrap up homeschooling stuff from last year and get going on finding curriculum for the coming year — it's July and I'm not even close to being on top of things, yikes!  We've been too busy having fun.  Last week the kids and I went to Traverse City with family — we went to the sand dunes and then on a neat hike through the woods that takes you back to this awesome view of Lake Michigan: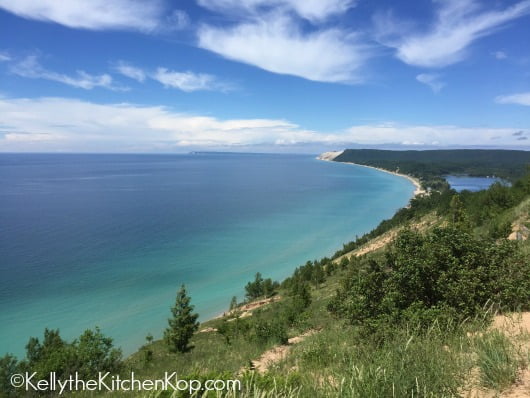 What have you done so far this summer?  More importantly, have you eaten anything extra tasty lately?
I hope you like what I've pulled together for you below from ALL over the real food and natural health online world.  There's a lot here (I always have trouble narrowing it down), so just scroll through to see what grabs you.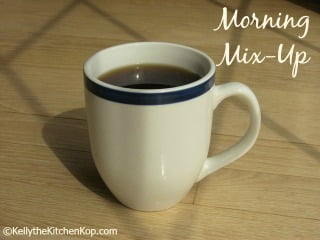 Topics are bolded so you can easily skim…
You probably know that broth is a great way to add minerals and vital nutrients to our diets, but some still may be new to making bone broth.  There are easy instructions and info here:  Bone Broth for Rookies.  Also, here's a great conversation about making bone broth.  And as easy as it is to make, if you just don't think you would make it or you're really crunched for time, check out my new sponsors here — they make real 100% grass-fed bone broth with a bunch of gelatin, organic ingredients, and it's shelf stable!  I love keeping their beef and chicken broth on-hand for quick recipes because they make it just like I do here, and without the nasty msg-like ingredients, additives, or preservatives that store-bought has.  ***Get 15% off with the code:  KOP15.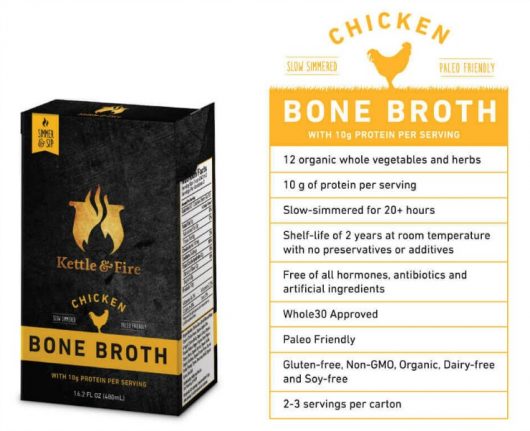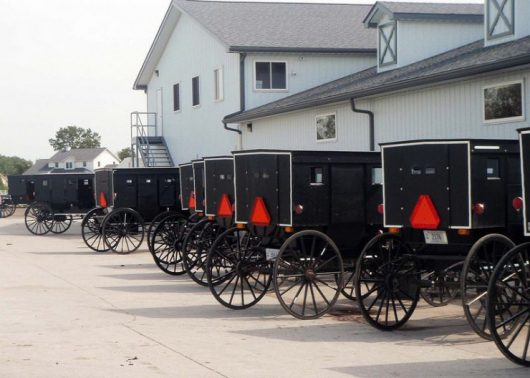 I love this: "There are so many great health coaches and practitioners out there struggling to pay the bills… and there are so many people that need their help. Our mission: To help those great practitioners create their dream online health consulting practice so all those people can get the help they need."  The Practitioner Project.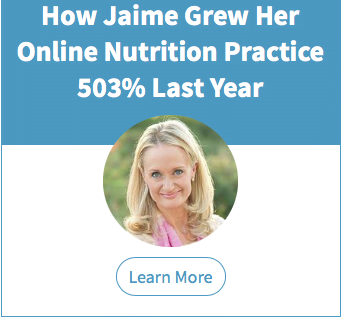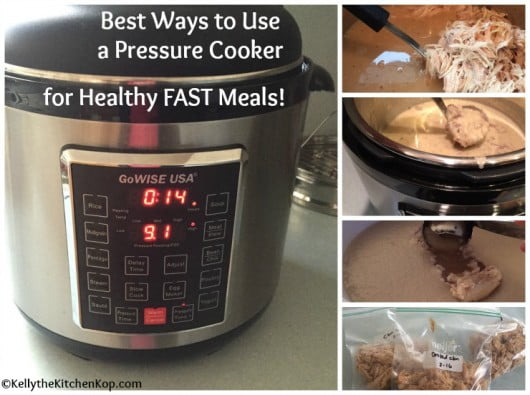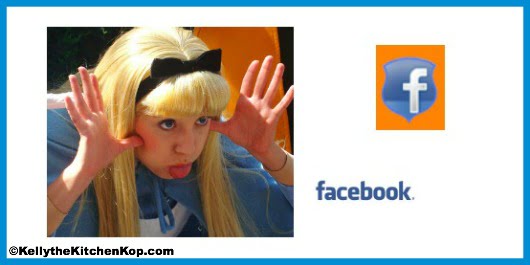 Here's a picture of when we went out to dinner with some friends recently, it was such a beautiful early summer night.  We took a ride in their boat over to the other side the lake to eat at the Bostwick Lake Inn.  Their Walleye dinner is what I always order there (notice the aioli that comes with it-YUM) — of course I had to get extra butter with mine, and on the left are the roasted brussels that are my FAV.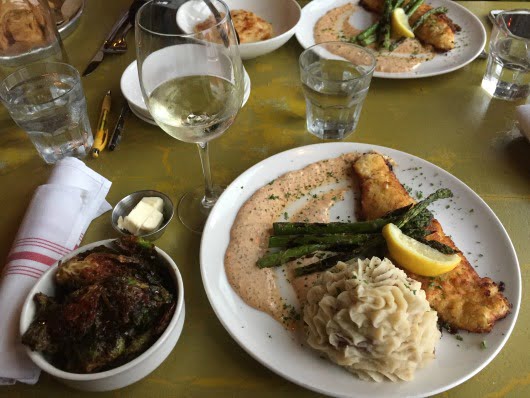 Maybe you already have a filter for your drinking water (did you see my post about why we ditched RO water and what we got instead?)  But are you worried about what you're putting on your garden, bathing your pets with, or the water your kids are playing in outside this summer?  Check out this garden filter, it removes Chlorine, Chloramines, VOCs, & Pesticides/Herbicides!

Did you catch these recent posts? Here are a few in case you missed them:
Have a good rest of your holiday weekend everyone!
(Affiliate links may be included in this post.  Check out my affiliate disclaimer here.)