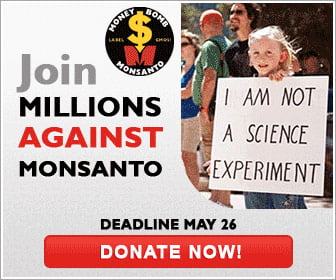 What's the big deal with GMOs?
It's this simple:  there are serious health risks associated with GMOs.  (Read more at that link or read a basic GMO definition here.)  Here's an excerpt:
"Genetically modified foods… Are they safe?

The American Academy of Environmental Medicine (AAEM) doesn't think so. The Academy reported that "Several animal studies indicate serious health risks associated with GM food," including infertility, immune problems, accelerated aging, faulty insulin regulation, and changes in major organs and the gastrointestinal system. The AAEM asked physicians to advise patients to avoid GM foods."  (Source)

How You Can Help:
Donate as much as you are able and share this post on Facebook, Twitter and Pinterest using the buttons above or below this post.