Monday Mix-Up Continued… (Click here to go back to page 1.)
I took SO many pics, I couldn't include all of them, but here are a few of them anyway:
These are some of my friends who I usually only get to see once a year!  🙁  Courtney, Alex (author of Real Food Fermentation), Raine, my friend and blog assistant, Jill, Kristen, myself and Sarah: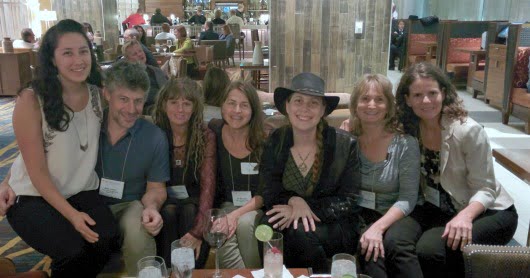 This was my favorite meal of the weekend, it was like Thanksgiving dinner.  Every meal had some type of fermented fruit or vegetable which was great because I don't eat those enough here at home.  (Although I bought some apple ginger kraut to bring home that was amazing.)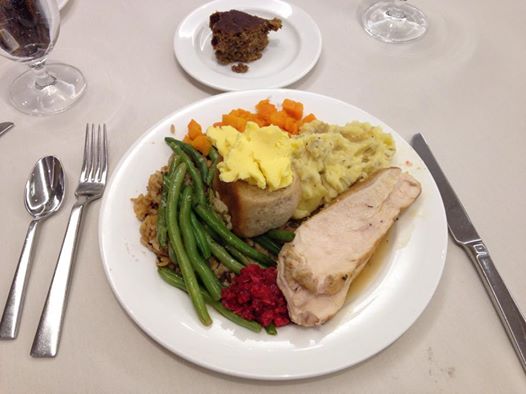 All of these bloggers are just as cool in person as you see/read online.  Many were already great friends but a few I met for the first time!  Included in the picture, but not in order (because spouses weren't all together):  Heather and Daniel from Mommypotamus, Mike and Genevieve from Mama Natural (with precious Paloma), Alex and Hannah from Kombucha Kamp, Alex from Feed Me Like You Mean it, Kristen from Food Renegade, Antony & Emily from Holistic Squid, Seth and Katie from Wellness Mama, Jenny and Kevin from Nourished Kitchen, and Courtney from Revived Kitchen.  I missed one guy but can't remember his name, if you see this, I'm sorry!
By the way, I had a great chat with Antony one night in the bar and was asking how things are going on their meal plans.  (I told you about their healthy meal plans here, that have an APP and everything, and it's super user-friendly.)  Well he told me something I didn't realize:  in their program you can enter in your OWN favorite recipes too so it comes up with a shopping list for everything you're making that week, not just the recipes that come in the meal plans!  (Plus it's only $6/month, totally worth that and more if you ask me.  If anyone whines about not having time to cook real food, tell them about these healthy meal plans.)
Next, here's Sarah and I with Genevieve and sweet baby Paloma who is THE most smiley baby EVER, look at that face!  We were all cracking up at the lady behind the camera making her laugh.  🙂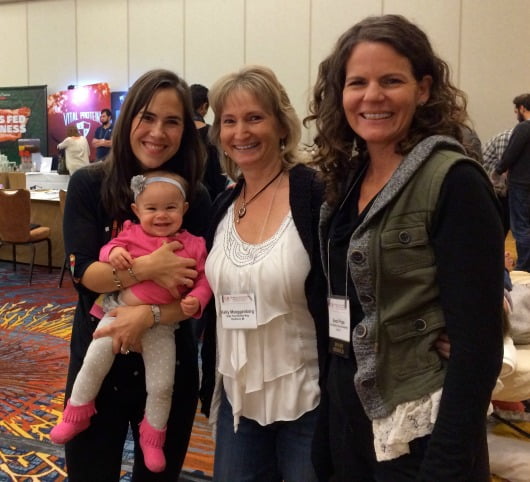 Real food rock star sighting!!!  Kaayla Daniel, author of The Whole Soy Story and co-author of Nourishing Broth, is such a sweetheart and so down to earth and easy to talk to, it's always great to see her each year.  She did a talk on broth that was a huge hit of the weekend: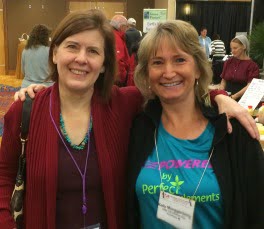 With Annette from Wilderness Family Naturals – she's a sweetheart too and I love their soaked nut butters!
With Kathy from Radiant Life (they have great magnesium products and tons of other stuff!), and Hilary, author of The Heal Your Gut Cookbook.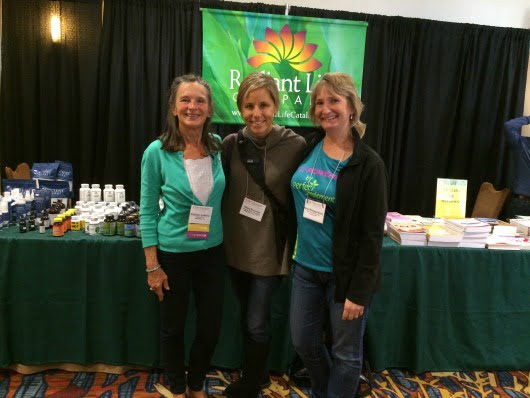 This is one of my longtime readers, Cynthia, who when I asked how long she's been reading she told me, "Since the beginning"!!!  You faithful readers are the best, I love you guys!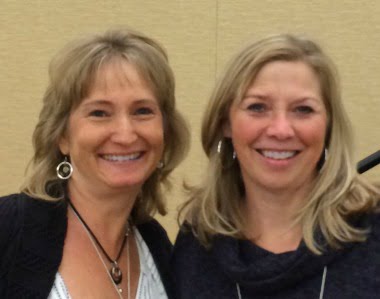 Here are a couple of dear friends who I LOVE:  Victoria Bloch, L.A. chapter leader, and Kimberly Hartke, WAPF publicist.  Read about when Victoria went to JAIL because she's a big bad girl who helped people have access to real food.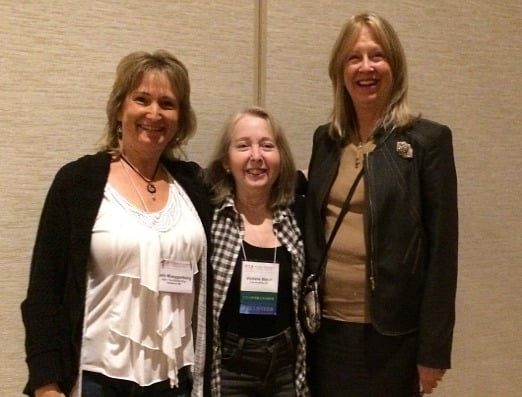 Thank God here's a pic without me in it.  This is my local friend Melissa, a longtime friend, Jill, Lierre Keith (another real food rockstar!), author of The Vegetarian Myth, and my friend Jill.  🙂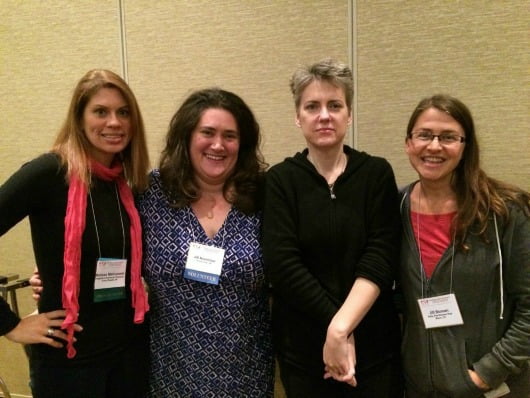 Chilling in the bar:  Katie and Seth, Hannah and Alex, Sarah and I: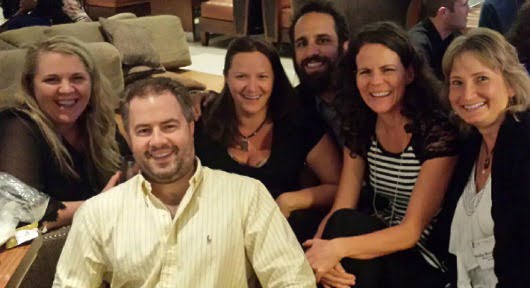 I had a blast, in case it isn't obvious!
Have a great week!