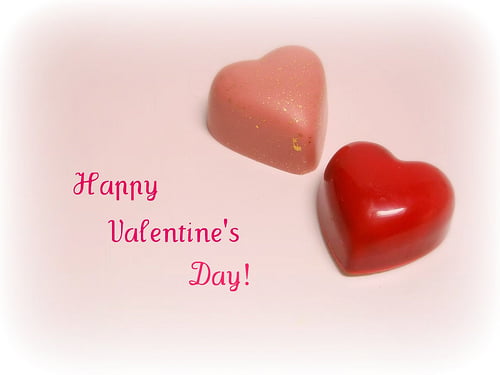 Good morning reader friends, and Happy Valentines Day!
Kent and I aren't into getting each other stuff for Hallmark holidays.  Besides, we just gave each other gifts for Christmas.  But do you feel bad if you don't get anything 'fun' for your kids on Valentines Day?
The problem is, something 'fun' usually means more sugar, and they're already getting plenty of that at their school parties.  So there will be no Russell Stover or other crap candy for us…
Here's what I'm doing instead:
I'll wake them up with heart shaped eggs and toast, using our from-the-farm eggs, of course.  Here's how:
Using a Metal Heart Shaped Cookie Cutter, fry an egg inside of it and place on a buttered piece of fermented, soaked, sprouted or sourdough toast.
Or, you could just cut a heart shape out of a piece of toast and smother it in butter and/or soaked nut butters. (See sources for where to buy soaked nut butters – I looooove the almond pecan!)  Use the middle and the outside piece.  🙂
I also have this "I love you" toast stamp thing that I surprise the kids with sometimes when they wake up on Valentines Day.  The words are kind of hard to see here.
We whipped up some jello, using the recipe at this homemade jello post — it's made with super duper much-better-for-you ingredients! We'll let it set up on cookie sheets like normal, and then use the cookie cutters to make heart shapes.  Those cookie cutters get a workout on Valentines day.  Or you could pour the jello into heart shaped molds.
You're turn:  how do you celebrate Valentines Day?
Need some more homemade dessert recipes?  Surprise your honey or your kids with one of these treats that are at least a little better for you than your typical desserts.