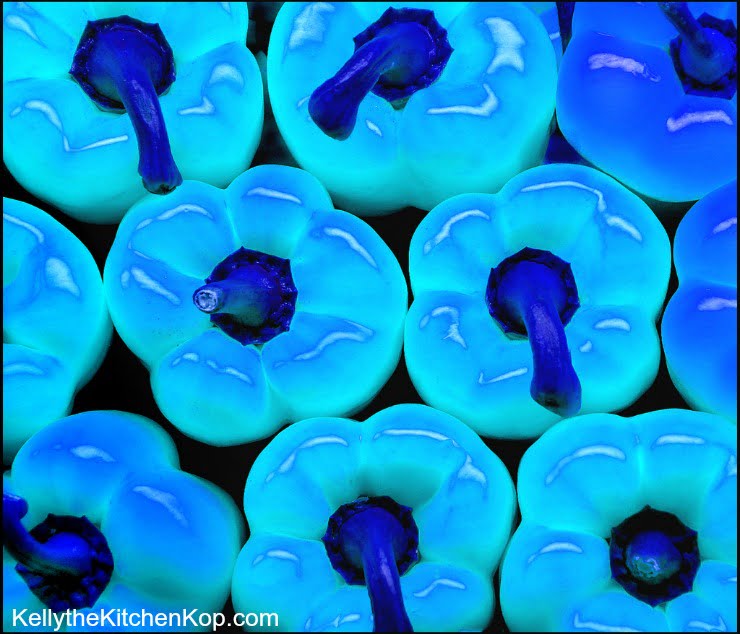 Have you heard about Food Irradiation?  The FDA & USDA would have you believe it is a wonderful technology used to help prevent illness. It is actually just one more food processing method that benefits huge corporations – when the foods are zapped with radiation, it lengthens their shelf life.  (Reminds me of when milk is ultra-pasteurized – it is processed at such a high heat that it can sit on a shelf, unrefrigerated, for two months!)
Even if you don't believe what you read here about how dangerous food irradiation is, just think common sense: how natural does it sound? Thankfully, you can avoid it by eating organic, as it is not allowed under the organic label.
What about those people who died after eating spinach? (Or tomatoes or… ?)
A valid question for sure. Could that happen if we eat locally grown, organic spinach from a farmer we know, who grows food sustainably? If we eat a healthy diet and have a strong immune system?  I highly doubt it, but it's possible – there are risks with everything. But I'm going to choose whatever is most natural and leaves all the nutrients intact, which common sense says is always the least risky bet.
Click here to learn more about food irradiation:
Which companies currently irradiate food (you'll recognize many on the list)
Which are planning to soon
Which foods are approved for irradiation in the US? (more than you think)
—A good source for everything else you wanted to know about food irradiation
From the Organic Consumers Association:
"That a society's health regulators would want all foods to be dead should be downright shocking to anyone who knows anything about health and nutrition. Live foods keep people alive, but dead foods make people dead."
More you might like: