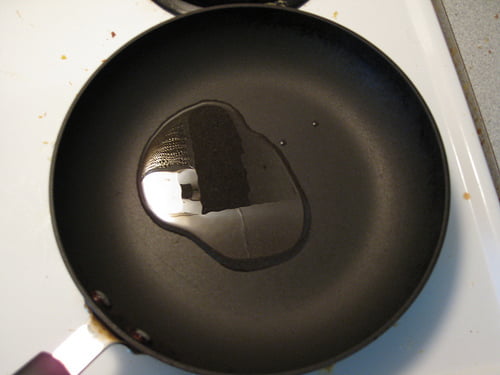 Do you wonder…  What is Canola Oil?  And is it Good or Bad?
Yes, I know I posted on this topic recently (Read what Nina Planck says about Canola Oil), but someone wrote to me about her frustration with all the conflicting information on canola oil, so I thought that hitting it one more time for clarity might not hurt.  Here's the email from a reader:
Hey Kelly,
I needed to email you personally on this one.
OK – researching, researching, researching.  So much conflicting information on this one product.  If it doesn't have soy or soy lecithin (which I've found out we don't really want to be eating either), then it's Canola Oil.  I stumbled upon this that refutes a lot of what the Weston A. Price article says.
Canola Oil Good or Bad?
Your thoughts?
I am really trying to find healthy substitutes for my family, but am finding it VERY hard based on all the conflicting information.  I never really looked at Canola Oil before, but now that I'm label reading like crazy………
Help!
My reply:
Hi Jen,
I have a really easy way to help you…
I read through the article, and still wasn't swayed.  This is why:  it's a NEW oil.  I trust the traditional fats, not the new, highly processed ones.
Besides, all Canola (or almost all) is genetically modified.  And anytime you use this oil, that means you're not using one of the much more nutrient-dense animal fats!
Hope that info helps you, simple as it is.  Just think about what has been around for hundreds of years, and go with that, no matter what it is you're researching.  If you're like me, you won't always be successful at this (far from it!), but at least you'll have a clear goal.  🙂
Email anytime!
She emailed back:
Actually, that makes ABSOLUTE sense.  I knew I would get a good perspective from you.  Canola Oil issue – done and gone.
Do you agree or disagree with me? Do you think I've over-simplified the issue?