Good morning faithful reader friends!  Well, today is my birthday and while I'm not overly thrilled to be 47 (my parents were OLD at this age!), and I'm so sad that it's my first birthday without my Mom (still can't believe that one and wonder when the shock ever wears off…), I'm trying to be like my sister, who turned 59 recently.  She told me that day when I called her, "No one can believe it, but I'm so happy to be 59!  Lots of people never even make it to 59!"  She's a lot like my Mom, who always taught us to count our blessings.  My other sister told her, "There's something wrong with you."  LOL.  So I'm choosing to be thankful.  I'm thankful that I know Jesus (did you ever read about how THAT happened?  It was after Kent and I almost split up).  I'm thankful for my sweet hubs who has a strong faith, who is so good to me and the kids, who makes me laugh, and he got a great new job recently.  For our kids, one who is doing well on his own (even though he lives too far away!), and the others whom I get to have home with me every day.  (Even though it's not always a walk in the park, did you see yesterdays' post where I ask you all for advice AGAIN?)  For both our families, whom we are very close to.  For our many great friends and neighbors and the big chili cook-off we're having soon.  For being able to work at home.  For the energy I have every day to get done what I'm supposed to and TRY to not fret over what doesn't get done.  (That's not easy is it, fellow busy-bodies?!)  For the knowledge I've gained through the years about real food and how things like real butter are what give me all this energy.  (Think I'm nutso?  Read more about healthy fats.)  Yes, I'm truly blessed…
And by the way, that reminds me of a little RANT I had to share, because you guys can appreciate this stuff.  I wanted to take the kids to a movie later for something fun to do on my birthday, but the one I wanted to see isn't on at a good time at the only theater I knew of in town where they have real butter as an option.  So I called this place and asked, "Do you offer real butter for the popcorn?"  She said, "No, it's a soybean blend."  So of course I groooaned into the phone.  Kent said, "Kel, you don't have to do that every time."  "Yes I DO!  It's involuntary, it just comes out!  Who the HECK wants a stinkin' SOYBEAN BLEND on their popcorn?!  THAT is DISGUSTING!"  So I'll do what any real foodie would do.  I'll sneak in our own melted pastured butter in a pint-sized mason jar, of course.  A Mom's gotta do what a Mom's gotta do.
OK, here's what I've got for you this week…
Did you know any farmers in the 1970's and 80's? I just came across an old post that I'd like to hear your take on: A Conventional Pig Farm in the 1980's.  It's interesting (sad) how things have evolved.
A friend told me that he saw a commercial on today's Dr. Oz show and it said they'll be talking about the dangers of GMOs and pesticides, for REAL guys!  Spread the word and watch if you can, then jump on to LIGHT UP the comments about the show, we can make them notice that this is a VERY important topic!  If any of you watch it and can take notes and might be willing to share your thoughts afterward, I'd be very appreciative and would use it as a guest post.   (He's taping it for me to watch later because I'm probably not going to be able to catch it today.)
A reader friend sent the following article and asked for my take on it:  The Lies Whole Foods Market Tells.  I'll be curious what you think, too (please share in the comments), but here's what I have to say:  I don't need Whole Foods or the government or anyone else to tell me that food NOT coated in chemicals is better for us, it's just common sense.  Yes, I know the "organic" industry isn't perfect, but at least we are taking steps in the right direction and people are becoming more aware of all the ways the food industry has made us overweight, sick, and tired.  This does, however, make me even more diligent in knowing the source for the foods I buy.  Growing/raising it yourself is best, or knowing the ones who grew it/raised it for you, THAT real food, "organic" or not, is worth the cost.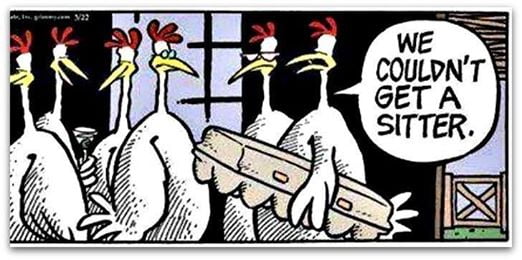 The food industry doesn't want me to watch this? I am so watching it then! Who has seen "Fed Up"? What did you think?  "Everything we've been told about food and exercise for the past 30 years is dead wrong."  Rent (instant streaming) or buy here.