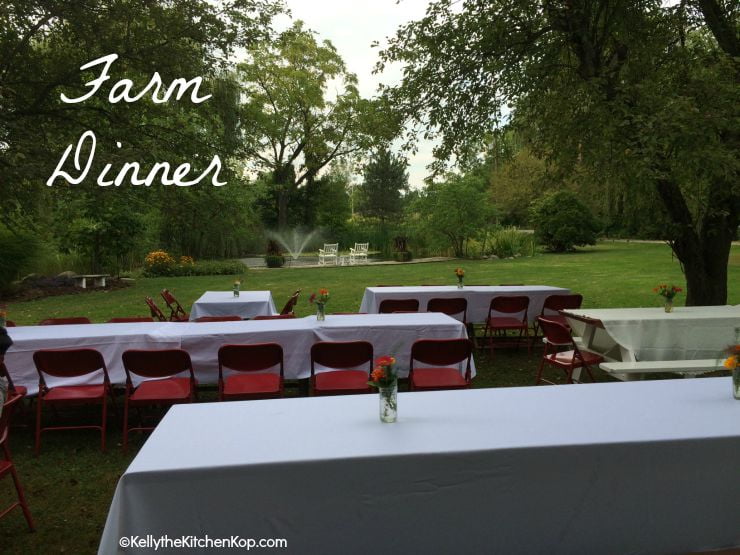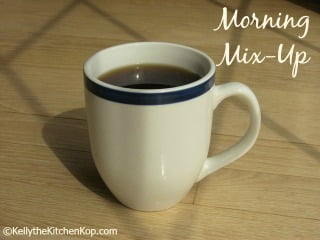 Maybe you saw my post on Sunday about the whole fermented cod liver oil fiasco.  In case you missed it, I have since added links to that post with responses from Dave Wetzel (Green Pasture Products owner), and a short response from the Weston Price Foundation — the WAPF also said they'd be providing a more in-depth response later this week.  I'm really looking forward to more, because in my opinion, neither response completely answered all the accusations in the report by Kaayla Daniel.  I'm not ready to take a final stance on any of this yet because I still don't feel like we have the whole story.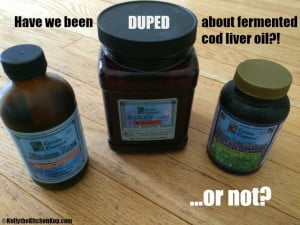 I'd really like to see a point-by-point rebuttal from Dave as a good start.  This is all very sad and frustrating.  I just want everyone to be truthful and transparent, and work together as a team in this real food movement, so we can move forward in unison as we fight the fight to educate people about our food supply — we are stronger together, not all splintered like this.  🙁  Click here to see the updates.
The following is what I've found for you this week…
Here's a FREE mini audio course that you'll love:  4 SIMPLE Habits for Healthy Families — it's only free for a few days and it features 4 of my favorite online Mamas!  Once you sign up you'll be set to get early notice of an upcoming screaming deal on a book bundle, which my Real Food for Rookies book is a part of, I'm very excited.  🙂  Click here to watch the free videos.
Don't tell our kids, but I'm already thinking about Christmas and maybe getting them new phones (no, our 10 year old doesn't have one yet, he has to wait 'til he's 13 like the others), and this is why:  Now Defender Shield has cell phone protectors too, and I love what it says:  "The DefenderShield Cell Phone Radiation Protection Case for iPhone 6 blocks virtually 100% of harmful cell phone radiation while providing stylish protection for your cell phone. This handcrafted case utilizes state-of-the-art radiation-shielding technology while offering a soft microfiber interior and elegant PU leather exterior resistive to scratching, staining and the accidental drop."  Of course they don't have them for older phones, only new ones, that's why I'm thinking of getting us all new…  Click here to get Defender Shield cell phone protectors, and laptop or tablet protectors.  (Compare those prices with these prices to see where they're cheaper.)
So last week our 16 year old did his "cross country" solo flight as part of his ongoing lessons toward becoming a pilot when he's 17 (this means he flew an hour away, landed, and came back all on his own).  He got a later start than he planned due to some minor issues as he was getting the plane ready to go, and he cut it a little too close to a big storm — this Mom was freaking out as I watched my weather app, YIKES.  I was never so happy to hear when he was back on the ground!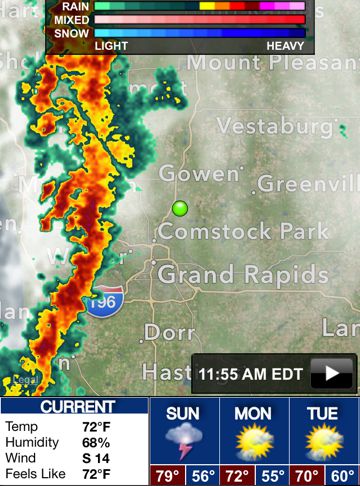 I got an email from a guy named Brian last week, saying he featured my blog on his blog.  I didn't think much of it until a few readers (and my niece) sent me screen shots like this one, which I thought was kind of funny:
Here's another low-fat study gone bad from the L.A. Times, so frustrating!  "The lack of any reference to "good" fats versus "bad" fats is a tip-off. All fats are far from the same. We need the good fats not only to thrive, but to burn off the bad fats. Today we know that even the fat deposits inside the body differ."
The top picture shows the lovely setting for a farm dinner/potluck with our local chapter last week at the Lubbers' family farm.  Afterward Karen Lubbers gave a farm tour, which I've been on a couple other times in the past, but I found myself hanging on her every word, she's like a rockstar in my world, our own local Joel Salatin, and SO interesting to listen to!  Here's a neat video of Karen from another farm tour:
More posts related to the farm dinner that I thought you might like:
Did you catch all of last week's posts? Here they are in case you missed them:
Have a good rest of your week everyone!
(Affiliate links are often included in Morning Mix-up posts.  Check out my affiliate disclaimer here.)