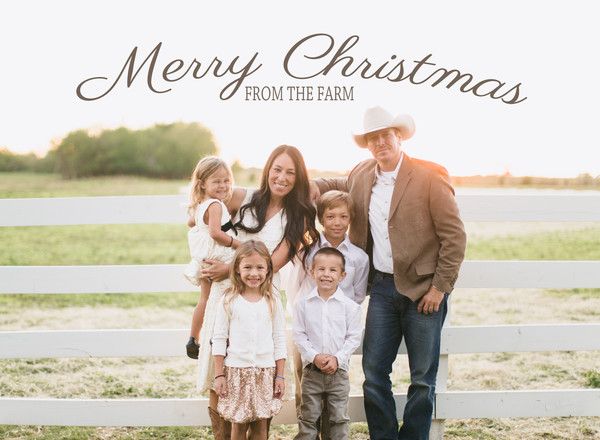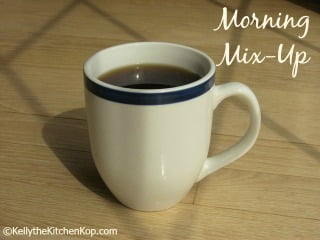 It's been a while since I've gotten a mix-up post done for you, so as usual, I jump ALL over today with interesting stuff I think you'll like on this Monday morning, so grab your coffee or tea, and let's catch up!
First of all, this has nothing to do with anything, but do any of you out there LOVE the show, Fixer Upper?  Chip and Joanna are such a fun couple (pictured above with their kids) and Chip cracks me up.  🙂  Our daughter and I are popping us some corn and we are so excited for the new season to begin tomorrow night!  (Here's my good-for-you popcorn recipe.)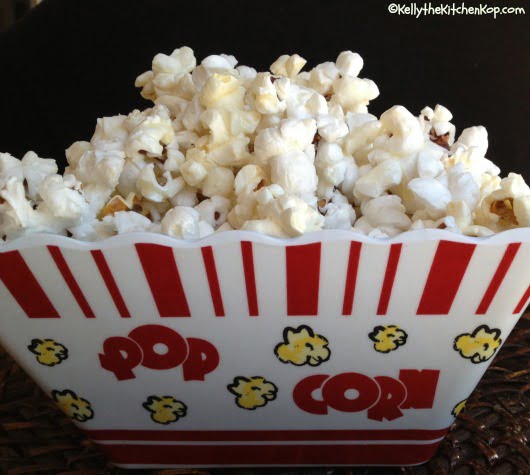 You guys mind if I rant just for a minute?  I promise it'll cure you if you've ever thought about taking up blogging…
In case you're wondering why I haven't updated my Facebook page in a couple of days, it's because FACEBOOK WON'T LET ME IN.  Finally my KellytheKitchenKop page got up to 54K followers, and now this.  (Not that FB ever let that many of you SEE my page — they play games and only show my posts to more people if I pay them ad dollars.)  Please say a prayer that I can get someone to respond to my pleas for help, because of course there isn't a number to call a person anywhere.  If any of you have dealt with this before and might know how to fix it, please email me:  [email protected], thank you!
Also, I had to take all my ads down because they were doing something wonky to my site and making it SOOOOO slow (I apologize to those of you who were frustrated with that!), and of course this happened right as the higher ad revenue season is beginning.  Heavy sigh.  Paying my blog expenses will be iffy this month, so if you need to do any Christmas shopping I'd appreciate you looking around on my resources page (click here) or through my Amazon link (click here and I'll get a tiny piece of Amazon's pie at no extra cost to you), and thank you so much guys.
On a happier note, what have you guys been making with your turkey leftovers?  Check out my SUPERCHARGED nutrient-packed recipe:
This was dinner last night and it's everyone's favorite:  Creamy Turkey Tetrazzini.  It's a supercharged way to use turkey leftovers because you can get lots of nourishing bone broth into your family (click here for more:  Bone Broth for Rookies), some immune system-building pastured butter, and I also added a scoop of collagen — right now you can get it for 45% off!  Click here and use the code KOP.  (Collagen is a protein and a building block for our skin, and is protective against signs of aging by preserving elasticity and regeneration. It also supports bone and joint health and muscle restoration so athletes love it, and can even help to manage your weight and boost your metabolism.  I slip it into sauces or smoothies, or even homemade ice cream and this superfood oatmeal and no one knows!)
Here's what else I've found for you this week…
Last night before bed our 10 year old son came running up to me, "Mom, I just saw a commercial that said McDonald's is using real butter now!"  I looked it up, and it turns out they've switched from margarine to real butter just on one breakfast sandwich (it's about time they're catching on to the fact that people want REAL food), and it has driven their sales way up — Click here to read that story.  How fun if other restaurants start GETTING IT too!  I still wouldn't go to McD's of course, or any other crappy fast food places; take that egg sandwich they switched to real butter as an example…  The english muffin that it's on is loaded with preservatives and other unknown ingredients, they use American cheese (that's just gross), and mystery meat ham from who knows where.  Yeah, I'll pass, but it's still exciting.  I am, however, making those sandwiches at home again soon, though, because I found some decent English muffins!  (You can probably find them cheaper at your local health food store.)  I'll use our pastured eggs, real cheese, real butter of course, and from-the-farm ham!  (Click here to find safe meat online if you don't have a good local source.)
In case you missed it, my friend, Chris Kerston, and everyone at the Savory Institute, are doing work like no one else with ranchers and farmers from around the globe, to help restore our earth's grasslands, stop climate change, fight desertification, and yes, all this could even help to end world poverty. Please would you check out their indiegogo page and consider them in your year-end giving?  CLICK HERE to learn more about Savory and make a gift of any size.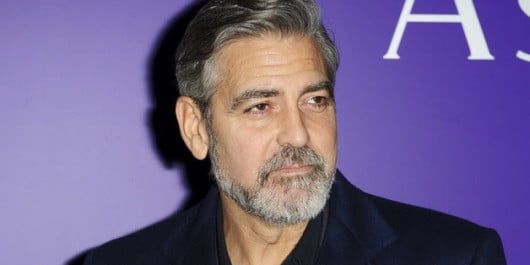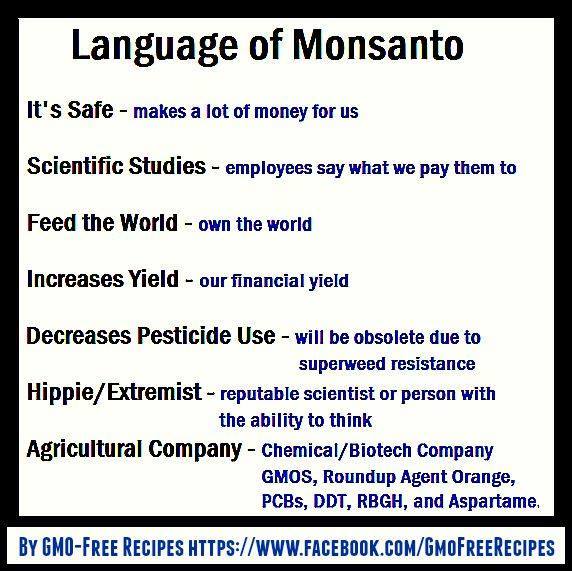 I thought you'd be able to appreciate this graphic above:  The Language of Monsanto.  SO sad but true!  Here's another interesting post on Monsanto with quite a few facts I didn't know!  7 Things You May Not Know About Monstanto.
Here's a video on the scientific reason why bacon smells so good!
Do you have a really good man?  And if so, do you appreciate him?  (I really do appreciate my awesome Hubs!)  Click here for how to know!
Have you checked out these pages lately?  Scroll down and take a look around my archive page — that's where you can get a list of ALL my blog categories, or here is my recipe-finder page. 
Have a good week everyone!
(Affiliate links are often included in Morning Mix-up posts.  Check out my affiliate disclaimer here.)