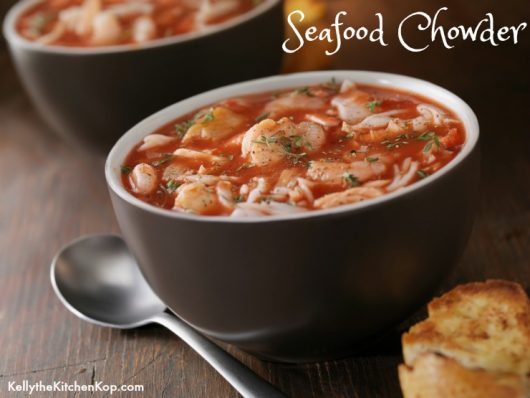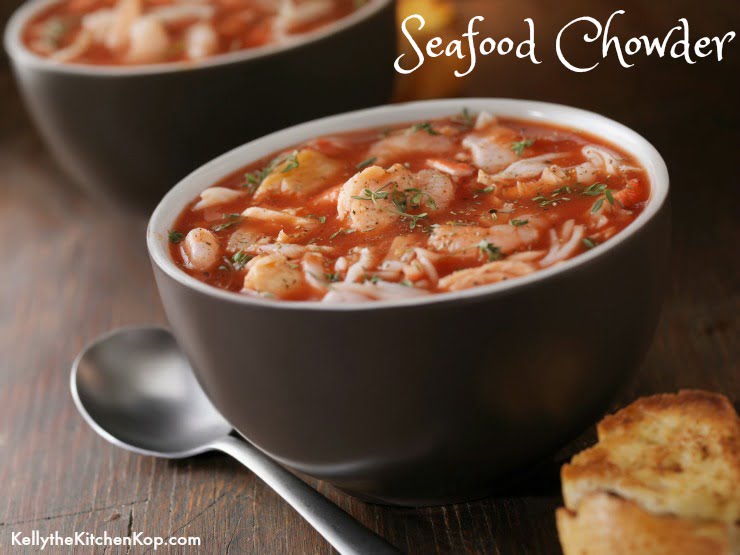 Seafood Chowder
Serves around 4-6 people.
Ingredients
1 onion, finely chopped
3 stalks of celery, finely chopped
½ cup white wine (optional)
5 cups fish stock (home-made is best)
½ cup tomato paste
2 large carrots, chopped
3-4 medium potatoes, chopped
3 cloves garlic, minced
1 teaspoon thyme
1/2 teaspoon oregano
1 teaspoon sea salt or to taste
Pepper, to taste
½ cup grated parmesan cheese
½ pound halibut or cod, cut into chunks
½ pound scallops
½ pound prawns or shrimp
Instructions
Melt butter or ghee in a large heavy pot and sauté onions and celery till tender.  Add optional wine and bring to a simmer.  Add stock, tomato paste, carrots, potatoes,  garlic, and spices.  Bring to a boil and then turn down heat to medium.  Cook covered for about 15 to 20 minutes until vegetables are tender-crisp.  Add the parmesan and seafood and cook until fish is just done, about 5 minutes.
Note: I always encourage everyone to use as much local, grown without chemicals ingredients (organic), and meat, eggs and dairy from animals that were/are free-ranging and were/are raised without hormones and antibiotics.  Seafood should be wild from unpolluted waters.
Recipe by Kelly the Kitchen Kop at https://kellythekitchenkop.com/seafood-chowder/