Good morning readers!
These "real life" parenting photos were a riot.  I loved this one best because (above) because it reminded me of our neighborhood not that many years ago when our kids were all younger and we were outside with them all of the time, gabbing and having a blast, just enjoying that crazy time in our lives.  🙂
How was your Christmas? 
Ours was pretty good even though there was a deep underlying sadness celebrating our first Christmas without Mom.  (It's not real yet…)  We still had lots of laughs, though, and fun with our families.  Things almost got ugly when my iPhone said it was too full to take any pictures when the kids were opening their presents (and I'd purposefully cleared my pics OFF), lucky for the nice Apple guy, we got things straightened out before Momma BLEW.  (And we had other devices here to fill the gap!)
I say it all the time, all of you, my faithful reader friends are the BEST anywhere.  I wanted to thank Diane for the sweet email she sent the other day after I posted my article about menopause and whether or not it's "normal" and should we embrace our muffin top?  Here's what she wrote, and maybe it's good advice for all of us?  "Be good to yourself.  I appreciate all that you do but sometimes I worry that you try to do and control too much of what happens to you.  Life happens and as your kids get older you will find that you have less and less control.  This occurs as your body betrays you.  For me the time came when I realized I not only could not, but did not HAVE to run the world.  Sometimes you have to endure things, so just let faith carry you through."
Have you read my post, "I almost got into a butter fight" yet?  (That post also talks about when I first met Sarah Pope, now we're good friends, cool huh?!)  Well I don't very often get into those types of conversations anymore, because if someone isn't there yet, they just aren't there.  However, somehow I came across this Pretzel Bread recipe the other day and when I saw that it called for lowfat milk, well, I couldn't help myself.  I thought you might enjoy reading our back-and-forth conversation, but PLEASE if you choose to say anything there BE KIND and let's show everyone that real, healthy fats make people happy and friendly.  🙂  Read all about Healthy Fats.  (Here's an OLD post about Egg Whites and Skim Milk, and have you seen this Recipe for Deep Fried Heaven?)
Want some good reading this winter?  A reader friend, Tina, suggested this fictional book, Sweetness #9, for us real foodies.  Here's what she said, "I took it out for what I thought was some light holiday reading…turns out to be pretty intense fiction based on food science (red dye mixed with yellow to give crescent rolls their "appealing glow"), but really strikes a cord of reality.  There are all sorts of subtle points hidden under fiction's cloak."  At the very least, go read the description of the book, it's VERY interesting.
You'll love these best butt exercises, because there are videos that show you exactly how to do them!
Did you see this photo from my FB page?  My friend, Jen, shared it from her son's book (she knew it would get me goin').  It's so shocking, but in the comments there, you'll see that it's really true.  Also, go to this post on Facebook and you can share it.
Did you catch all of last week's posts?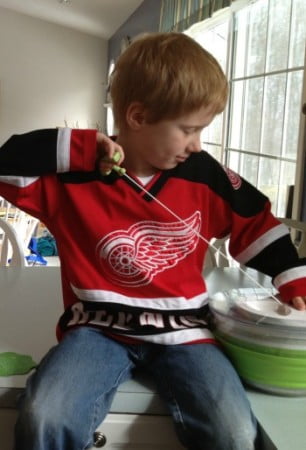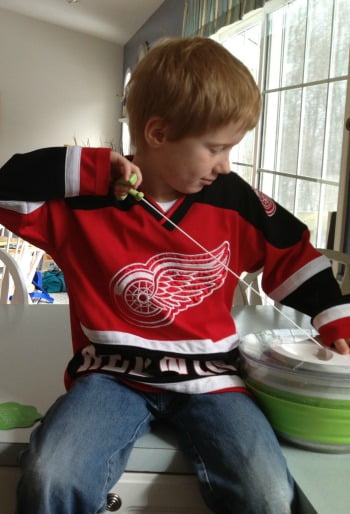 I'll close with one of my favorite quotes by Mother Teresa, and I'm not sure, but I think I found this in some of Mom's stuff when we were cleaning out her house: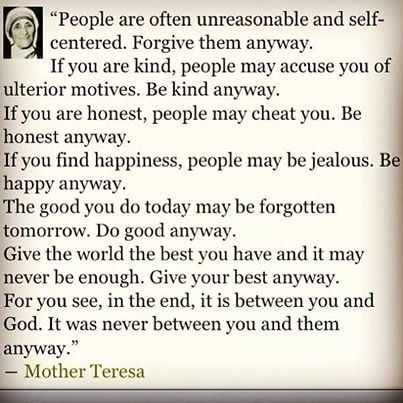 Have a great week!