Good morning readers!  This has to be short because I'm sick of being on this computer and we're getting ready to watch Planes together, so it's right to the links today!  Here's what I've got for you…
First, my friend, Chris Kerston, is putting on a big event for any of you who will be within a few hours of Chico, California on December 6th & 7th.  Allan Savory will be speaking on how properly managing livestock can reverse desertification, restore grassland ecosystems and stop climate change; Robb Wolf will be discussing how to eat the way humans were designed to; another good friend, Jenny from Nourished Kitchen, will also be there!  She'll help you to bring it all home, and teach how to implement what you learn.  There's more, too, so find out here about the rest of this event, "Healing Our Bodies, Restoring Our Land."  Click here to get tickets, and Paleo-friendly meals are included!  (Price goes up Friday, by the way, so get your tickets quick-like.)  Let us know in the comments if you register so you can connect with other Kitchen Kop and Nourished Kitchen readers who go, too!  (This is a sponsored blurb, but right up our alley so I knew you'd want to hear about it.)
Have you ever heard about how beneficial Magnesium Oil can be for lowering blood pressure and even help you to stop grinding your teeth?  (We're SO trying this with our daughter.)  Here's more info from my FB page.
Anyone else get sick of cutting your fingers on graters and zesters?  The other day in a post I asked readers what they used to zest citrus because I wasn't loving my box grater for that.  (I looooove zested citrus in recipes like this layered guacamole dip.)  Victoria, a friend in California, cracked me up when she commented that "my microplane grater changed my life in deep and meaningful ways", ha!  So she was nice enough to share the kinds she uses.  "Hi, Kel, this is the zester I love and adore (I use it for nutmeg, too, and it's the bomb).  This is my other microplane grater, the one perfect for cheese.  And there is yet a third!  In-between the coarse for cheese and the uber-fine for zest, there is a fine grater suitable for chocolate, or for really hard cheeses."  So there you have it, thanks Victoria!  These are going on my Christmas list – hint hint Hubs…
How cool is THIS?!  Do you love these flash mob things, too?  (If you know of any other good ones, please share in the comments.)
I am super excited to have a new partnership with Mountain Rose Herbs!  They sell loads of good stuff:
• organic teas and tea supplies
• therapeutic grade essential oils and diffusers
• medicinal and culinary herbs (a huge selection, and at bulk discounts)
• waxes, butters, oils, clays, and other ingredients for DIY lotions, salves, and soap making
• containers and packaging for DIY products
• herb garden seeds
• home and garden seeds, gifts, and books
• facial, body, and haircare, herbal salves, medicinal products, natural and herbal pet products, and more.
If you order, be sure to request a free catalog–their gorgeous catalogs are sprinkled throughout with recipes for DIY beauty products, food, beverages, and natural remedies, and, as they say, "are best to read with a cup of tea".  I will be sharing some gift basket ideas with you as we near Christmas time.  The first one is shown here, and the stainless steel tea strainer fits perfectly in these teapots and in most tea cups and mugs). Find what you need for it here.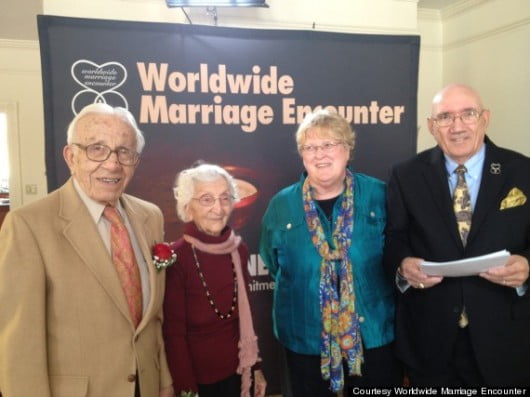 Are you following me on Pinterest I hope?  I've been trying to get all of my past posts up and categorized there.  Very time consuming!  HEY, by the way, if you want me to follow you back, I'd love to, so comment below with a link to you.  Thanks!
The Joe Mercola vs. Joel Salatin debate on GMOs is here and free to watch now, too!  There's also a cute performance at the end sung to the tune of "You Don't Know You're Beautiful", only it's "We Don't Want Your GMOs!"  🙂
I'm embarrassed to tell you that my own home state of Michigan is pulling more shenanigans against Mark Baker and his farm.  Mark explains in the following video.  I hope you'll consider sending at least $5 to help him continue the fight.  I just donated, please help if you can!  Kathy Pirtle said it well in an email blast:  "If we lose this farm–whose farm will be next?  The trial should have happened by now but has been delayed time and time again. The Bakers thought they were going to trial early this month, but no.  The video below tells what just happened. The state knows it will lose in a jury trial so it is bending over backwards to keep that from happening. If it can bankrupt the Bakers in the meantime, that works, too.  Your help can make a difference!"
Have a great week!
Note that there are affiliate links above.  Thanks for your support.